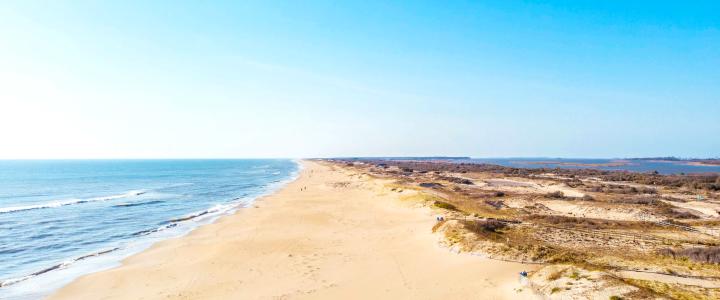 Life moves quickly. With phone calls to answer, meetings to attend and emails to write, sometimes it seems impossible to put it all on hold, if even for just a few breaths. The faster the train is moving, however, the more important it is to get off from time to time and explore the world outside the tracks. With over 4,000 acres of parks and national refuges, as well as 120 miles of waterways, Virginia Beach offers the perfect opportunity to get away from the rush of day to day life and get back in touch with the world around us. Here are some of our favorite places in Virginia Beach to unplug and recenter ourselves whenever life calls for a little break.

@kxmartin, Instagram
The Back Bay National Wildlife Refuge is a 9,108-acre park that is made up of barrier islands, dunes, beach woodland, freshwater marshes, maritime forests, ponds and ocean beaches. The refuge is situated on a thin strip of coastline typical of barrier islands found along the Atlantic and Gulf coasts.  Whether looking for the perfect secluded beach, an ethereal winding pathway to nowhere, or to reconnect with our area's native wildlife, this is one of our favorite spots to escape to from time to time.

@movesbymel, Instagram
Located at the place where the Chesapeake Bay meets the Atlantic Ocean, First Landing State Park offers a park experience that is hard to find anywhere else in the world. The ancient 2,888-acre park includes hiking trails through protected salt marsh habitat, freshwater ponds, dunes, tidal marsh and cypress swamp, and 1.25 miles of Chesapeake Bay beachfront, frequently one the least crowded beaches and best kept secrets in the area, accessed through the northern entrance of the park.  It's hard to think of a more relaxing spot than this enchanted maritime forest.

@andominguezzzz, Instagram
Featuring six miles of unspoiled beaches in an ocean-to-freshwater bay habitat and 15.3 miles of trails, False Cape State Park is one of our favorite spots to recenter ourselves. With dunes, woodlands, farm fields, salt marshes and more, the coastal landscape here is unmatched. This remote park is also home to huge number of species that are native to this area, including over 300 species of nesting and migratory songbirds, including a snow geese population of over 10,000, shorebirds and ducks, otters, white-tailed deer, red fox, loggerhead turtles, American bald eagles, feral pigs, wild horses, and a huge number of interesting reptiles.

@sixbuttonking, Instagram
The world-renowned Mount Trashmore Park encompasses 165-acres and is comprised of two man-made mountains, two lakes, two playgrounds, a skatepark and vert ramp, and multi-use paths. The main mountain, Mount Trashmore, now 60 feet in height and 800 feet long, was created by compacting layers of solid waste and clean soil and makes for a perfect vantage point of Virginia Beach. For those who want to unplug but stay active, this is a great place to visit.

@readysetjetset, Instagram
The original Cape Henry Lighthouse, located within the Fort Story military base, was the first lighthouse authorized by the U.S. government, dating from 1792. Visitors can explore the beaches where the first English settlers first set foot on American soil and then scale the steps of this historical monument. The climb to the top is rewarded with a breathtaking view from its observation platform that is hard to get anywhere else.
Before visiting Cape Henry Lighthouse, be sure to read additional information on location, arrival, and rules and regulations.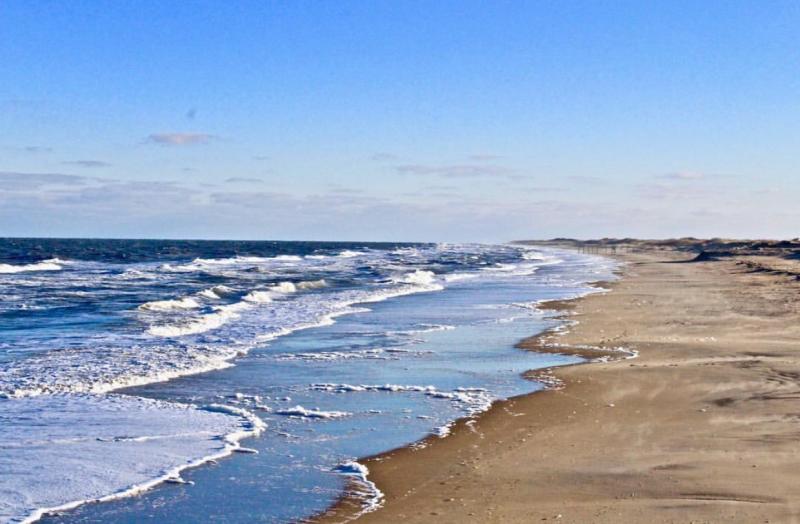 @v.b._photography_, Instagram
Located a short drive south of the Boardwalk, Sandbridge is a secluded beach hideaway of pristine sand dunes and dancing sea oats. It is a relaxing and peaceful community where you can truly slow down and unwind on your vacation. Beachside, the Atlantic never fails to entertain, and for those craving even more of the great outdoors, the marshes and open waters of the area make for great kayaking, hiking, and fishing.

 

@chelseafromthesea, Instagram
Stumpy Lake Natural Area, with the beautiful Stumpy Lake, is perfect for hiking, walking, trail running and getting away from the stressors of everyday life. The park is located along the south-central City boundary with Chesapeake and features a 278-acre lake with a raised overlook, 174-acre golf course, with more than 970 acres of undeveloped, forested land surrounding the lake and 1.65 miles of soft shared-use trails.

@lauradolan_, Instagram
Located south of the resort area, Red Wing Metro Park is one of our favorite Virginia Beach parks to bring a picnic and spend a day relaxing. Red Wing features many gardens throughout the park, including the Reba S. McClanan Fragrance Garden, that make it a beautiful place to explore any time of year.