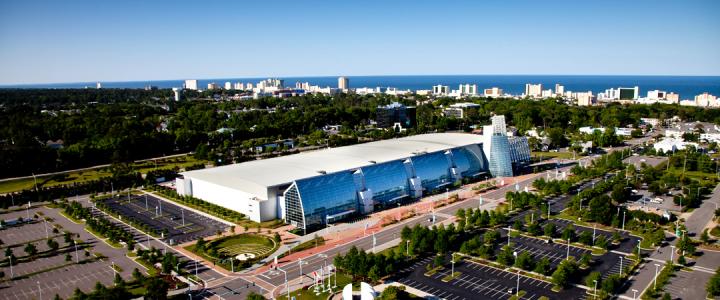 Meeting planners routinely face the daunting task of selecting a destination for their organization or group and must take a number of important factors into consideration.  From venue accessibility and safety to environmental responsibility and leisure appeal, a Virginia Beach meeting checks all the right boxes and easily puts planning efforts ahead of the curve.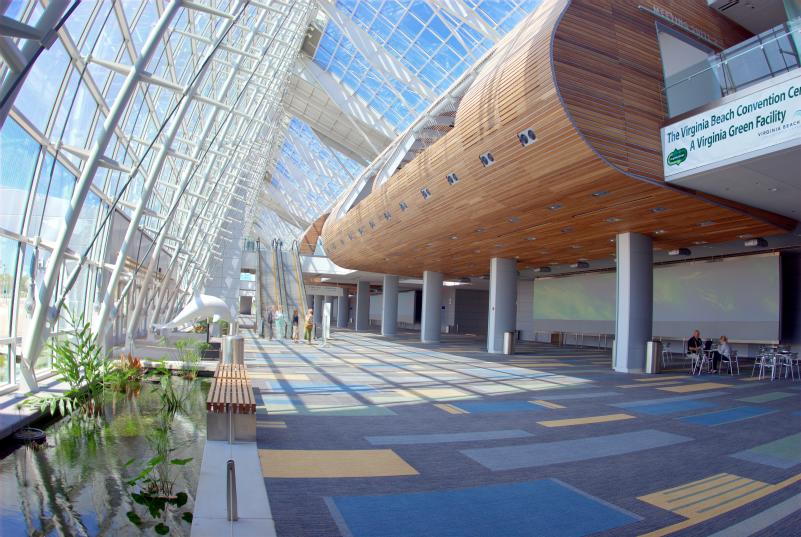 Accessibility
Virginia Beach Convention Center's wide open, linear layout can accommodate groups of any size. With five meeting suites atop five connected ballroom and exhibit blocks, we can welcome almost anything into a grade-level exhibit hall to an elegant ballroom with panoramic sight lines. Whether your group flies or drives to the beach, they'll easily find the meeting site in the heart of the city with complimentary parking and easy access to hotel shuttle services.
Safety
Together with more than 60 local hotels, restaurants and attractions, we launched the VB Smarter program to provide comfort and peace of mind to all our guests. Participating properties pledge enhanced cleaning and safety protocols and touch-less services coupled with the highest level of hospitality amid "coastal distancing." Health and safety go hand-in-hand, and Virginia Beach also is pleased to have been named 2021's Safest Large City in the US by AdvisorSmith.
Sustainability
As the nation's first existing convention center to be certified LEED® Gold in 2010, our team works diligently to maintain this prestigious recognition that honors environmentally responsible construction and initiatives. It also lends itself naturally to safer health protocols. From MERV filters and recycling to water efficiency and energy and waste reduction, we take pride in protecting and preserving our planet and its natural resources at every turn. One of the more visible additions to complement those efforts is a set of fifteen raised garden beds tended by our chef and catering team to grow organic herbs, fruits and vegetables on-site --ask about including them with your catering plan.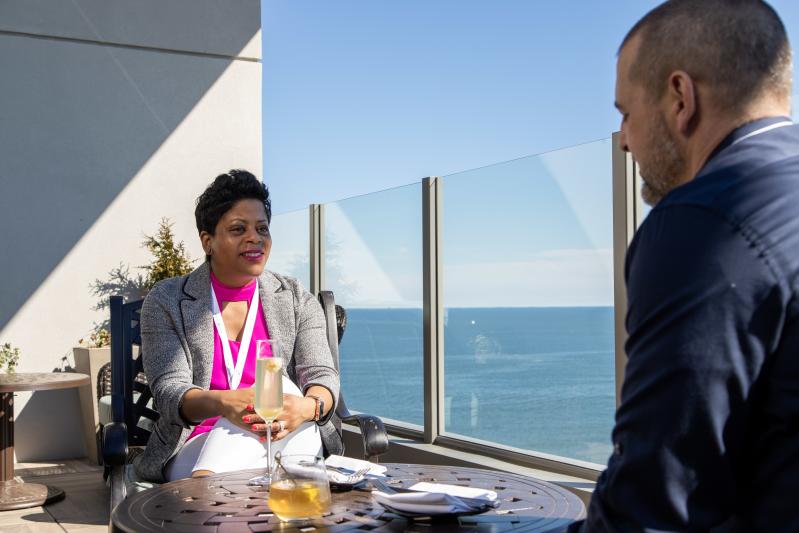 Diversity, Equity and Inclusion
Our entire team, including multi-cultural specialist Dee Mittman, stands ready to design a meeting with authentic flavor and flair that savors all Virginia Beach has to offer while embracing your group's unique character. We can even help with social responsibility initiatives such as assembling hygiene kits for the homeless, shoreline clean-up events or military service member postcard campaigns that add an element of genuine purpose to your event.
Affordability
Everyone has a budget, and we offer several options to make the most of yours. Our built-in building design savings include an etched 10x10 floor grid, non-union workforce, free on-site parking and loads of natural lighting. But we've taken it a step further by offering our Beach Bundle Plus through the end of 2021. This special package combines your choice of perks with every new 1,000+ room event booking while locking in current rates for multi-year contracts. Don't miss this great deal that guarantees savings for years to come!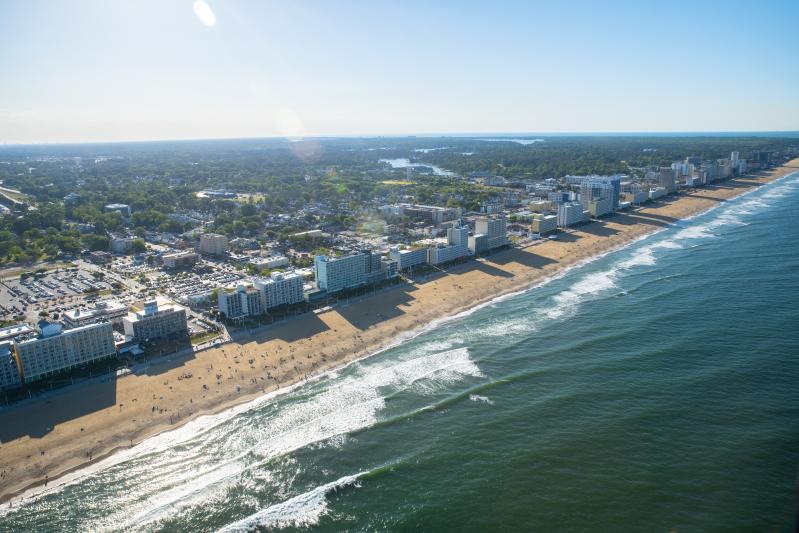 Leisure Appeal
Regardless of which season you gather, Virginia Beach's mild climate and wide array of attractions encourage extended stays for your members and their families. From historical sites and cultural celebrations to outdoor adventures and culinary events to art installations and wellness experiences, Virginia Beach offers activities tailored to every extra-curricular interest. And, of course, there's always the beach!
Don't settle for a destination that doesn't meet all your goals –contact our trusted team today to get a jumpstart on planning your next coastal meeting in Virginia Beach and stay ahead of the curve.