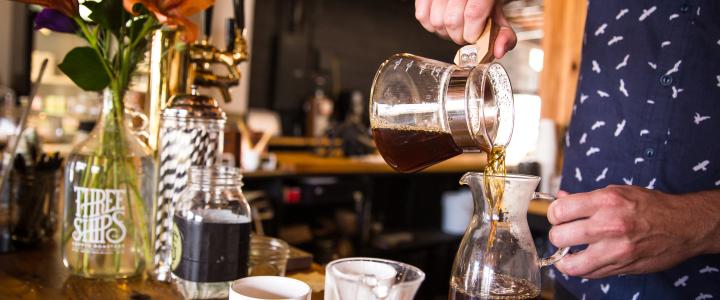 While we love a coffee pick-me-up in the morning, we think the bold bitterness of our favorite cup of joe is best when paired with a sweet treat. From coffee shops to bakeries, Virginia Beach has no shortage of places to indulge in this caffeinated combo to get your work day started on the right foot. Here are a few of our favorite spots to begin our day in our coastal city.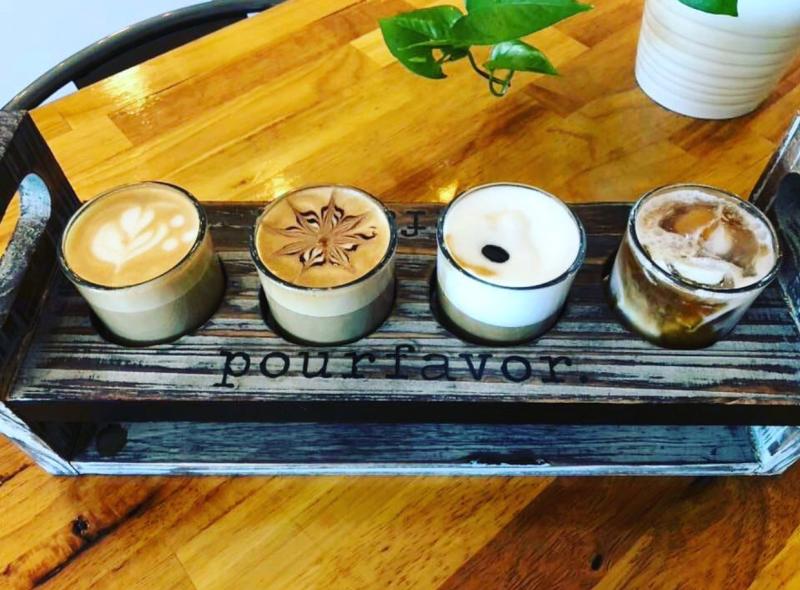 @pourfavorcoffee, Instagram
Located inland in Virginia Beach, Pour Favor Coffee Shop is serving out lattes and cappuccinos that are almost too pretty to drink. Almost. While you can't really go wrong with any of their coffee drinks, it can be hard to settle in on just one. Luckily, with their coffee flight, you don't have to. Dive into a sampling of four of their creations like the latte, macchiato, mocha, and coco loco cold brew. With sweet breakfast staples like fresh, homemade waffles, served with powdered sugar and warm syrup, and muffins in mouthwatering flavors like red velvet and cream cheese, chocolate chip, and blueberry, there's a lot to love here.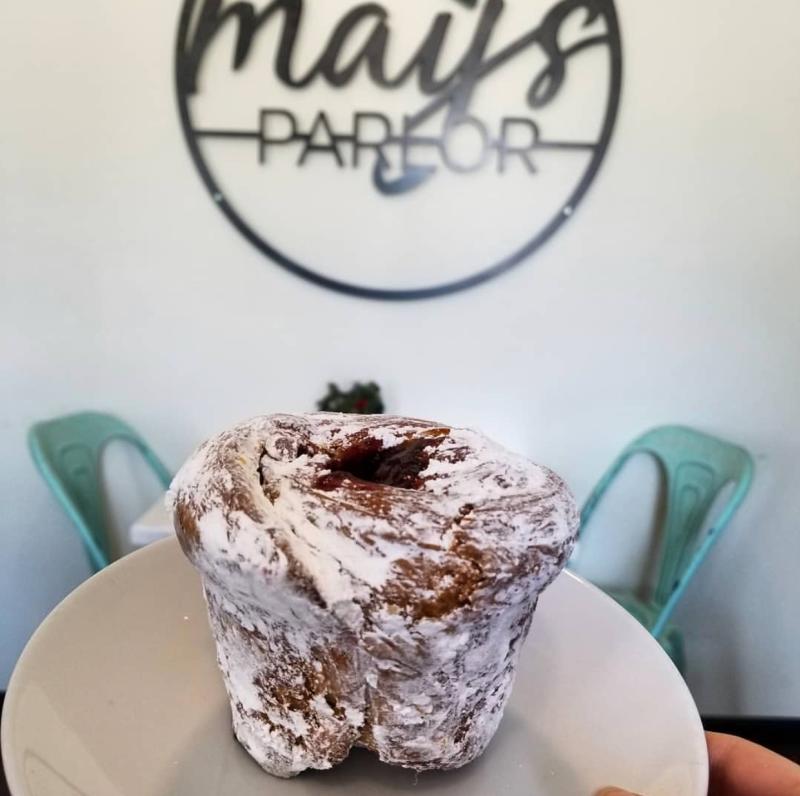 @casualtravelist, Instagram
May's Parlor is a new bakery at the Oceanfront cranking out sweet and savory treats using locally-sourced dairy, meats, cheeses, and produce, whenever available. We're a huge fan of their croissants and any of their creative "cruffins," which come in both sweet and savory varieties. Don't leave without trying their Seasonal French Macarons, using fresh, local ingredients. Their most recent was their "Back Bay Brewing Co. Strawberry & Basil Beer" Macarons, using Back Bay's Farmhouse Brewing's Strawberry & Basil Saison, brewed right here in Virginia Beach! May's serves Philly-based gourmet coffee, La Colombe, so you know you're in for a good cup. For the perfect pairing, try the classic Latte with a flaky chocolate croissant.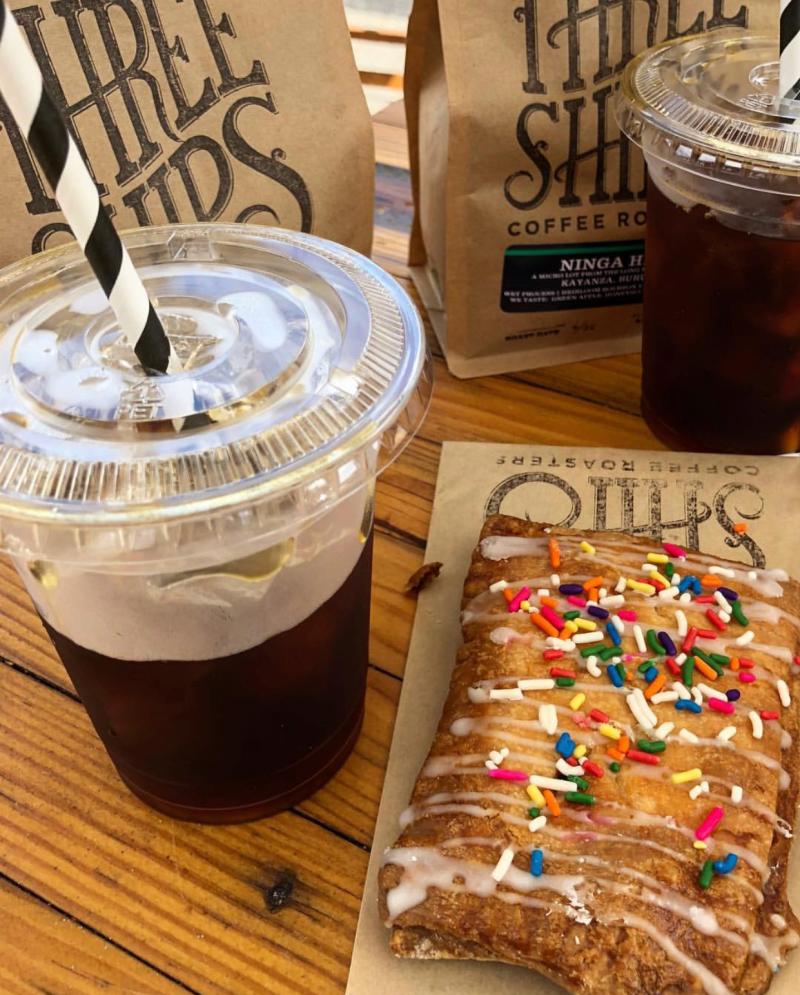 @madsbedford, Instagram
Three Ships, in the eclectic ViBe Creative District, is perfect for early morning pick-me-ups and mid-day coffee and dessert. Their homemade hand pies, in mouthwatering flavors like Nutella, are the perfect grab and go food to pair with their house-roasted coffee. Wash one down with a Pungo latte, a classic latte made with Three Ships' rich coffee and lightly sweetened with seasonal berries, like strawberries and blueberries, from the Pungo agricultural district.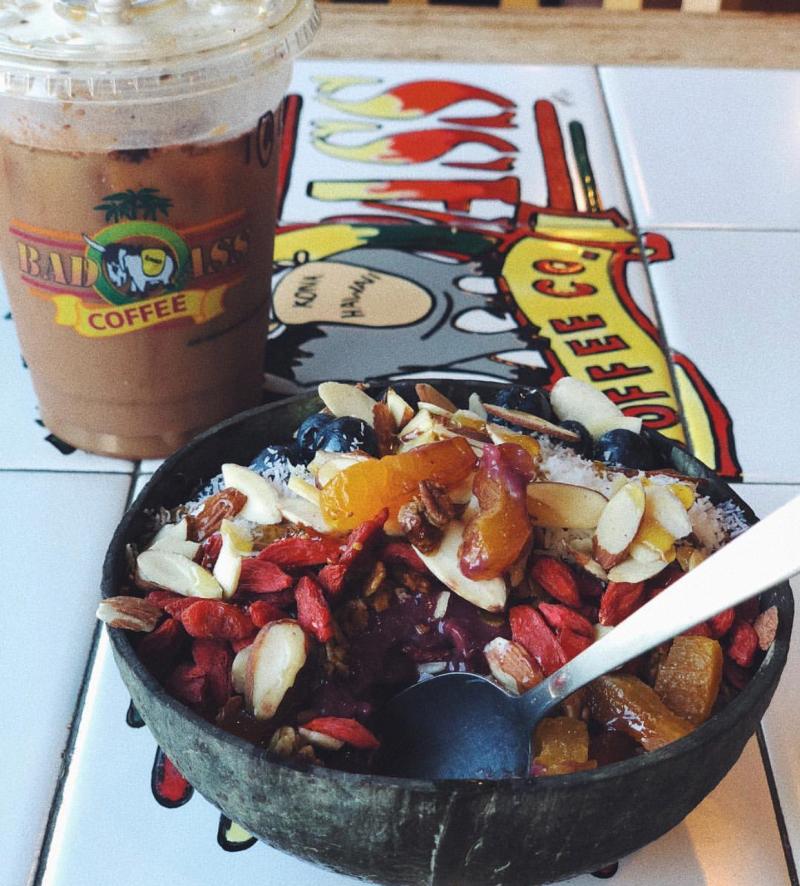 @mikenzi_, Instagram
Coffee lovers who can't get enough of Hawaii's famous Kona coffee can enjoy a cup in the tropical vibes of Bad Ass Coffee, located in the ViBe Creative District. While all of their coffee creations are stellar, we like the Cuban Coffee, which is espresso served with caramelized sugar. For a traditional pairing try one of their donuts, like the classic blueberry donut.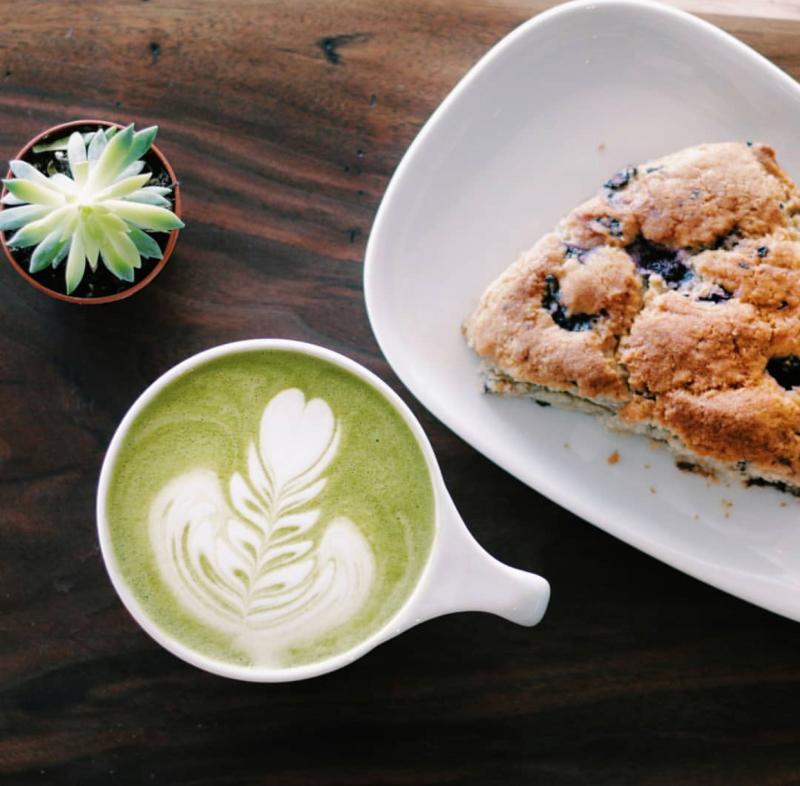 @tylerkahilil & @roastridercoffee , Instagram
Hilltop's Roast Rider Coffee takes care in every step, from bean to cup, to produce the perfect cup of joe, so we like to keep it simple here with traditional black coffee. Serving locally-sourced baked treats from some of our favorite spots, like May's Parlor and My Vegan Sweet Tooth, it's hard to go wrong here. If you haven't tried one of the gluten-free, vegan muffins from My Vegan Sweet Tooth yet, this is the perfect time to try.
Located at the Virginia Beach Oceanfront, Perked Up! is a locally-owned coffee shop serving up fresh baked goods and delicious coffee. Try a classic cappuccino with one of the house-made scones, which come in flavors like coconut lime, and blueberry lemon, or one of their banana Nutella muffins.