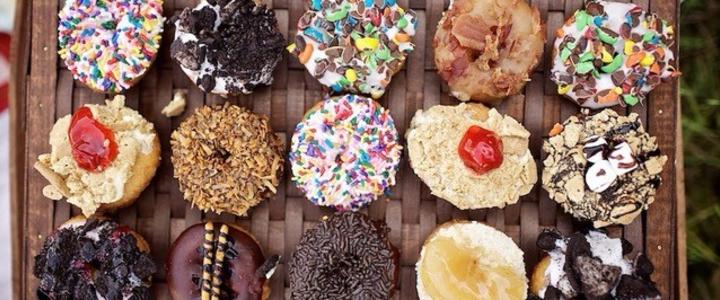 New Dining Options and Fun Adventures Provide Even More Reasons to Plan
a Virginia Beach Visit in 2022
Virginia Beach is heading into the new year with a variety of new offerings that promise to lay the foundation for a memorable, family-friendly vacation – combining old favorites with new appeal. From early weekend escapes and spring break to summer beach vacations and beyond, our coastal city beckons with fresh experiences to attract your entire crew:
These New Dining Options Will Tempt Your Tastebuds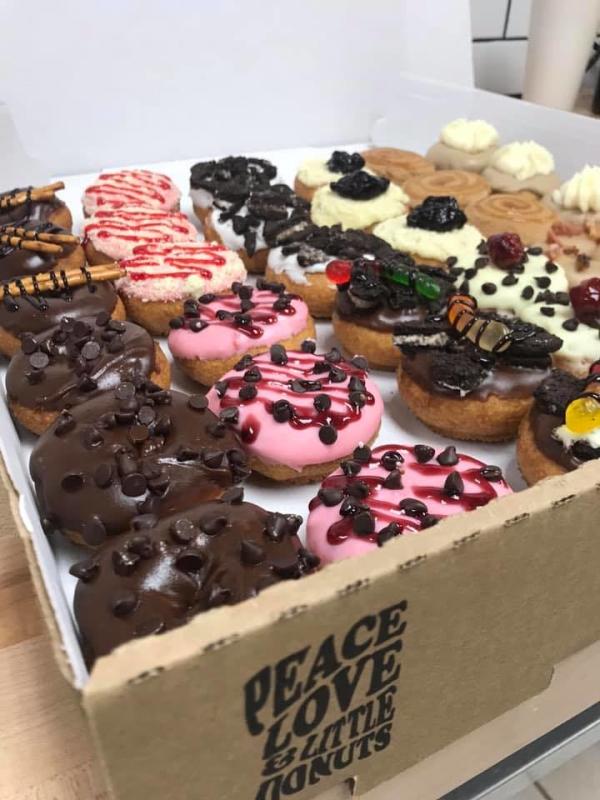 Peace, Love and Little Doughnuts. Freshly opened in December 2020 in the Sandbridge area, this groovy donut lovers' paradise offers more than 50 toppings for its bite-size cake doughnuts, with funkadelic flavors including magically delicious, dirt and s'mores, as well as seasonal and gluten-free options and custom event flavors and designs. 
The Shipyard at 17th Street Craft Brewery. Slated to open in the spring, this new restaurant and craft brewery is sure to be on tap to enjoy as the weather begins to warm up. Recycled shipping containers are the framework for the neighborhood watering hole, which features a tasting room and rooftop patio, standing sentry between the beach and the ViBe Creative District.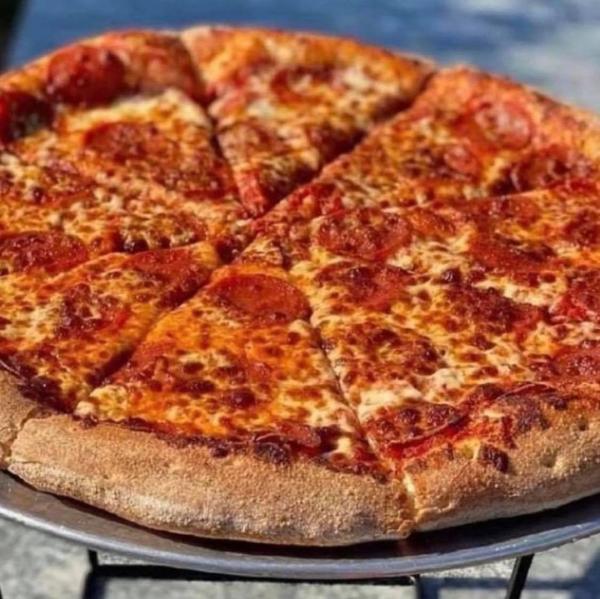 @shorebreakpizza, Instagram
Pungo Shorebreak. One of Virginia Beach's popular pizza parlors is set to expand this spring, with a new lakefront location in Pungo. Designed to provide a "backyard" experience, Pungo Shorebreak will feature a spacious outdoor deck area, fire pits, cornhole games, and bike trails connecting adjacent neighborhoods. Already known for its pizza, burgers, and wings, the new location will offer two dozen beers on tap.

 
Mellow Mushroom. Pizza fans rejoice at the news of Virginia Beach's first Mellow Mushroom location, coming in the spring! Recognized for its pizza, specialty drinks, and allergen-friendly menu, the 8,000+ sq. ft. restaurant will anchor the newly-remodeled Sheraton Virginia Beach Oceanfront Hotel at 35th Street.
Freddy's Frozen Custard & Steakburgers. Marking its fifth Virginia location, the popular retro-style chain restaurant, beloved for its namesake steakburgers and frozen custard, is perfectly suited for a beach picnic.
Heart of Sugar Bakery. Building on a family tradition, this new bakery is owned by an art major who chose cookies as her canvas. Her almond sugar cookies are decorated in seasonal and special occasion designs and celebrated as individual works of art. Pick up a few or a dozen, or take home a cookie kit to create your own delicious treats.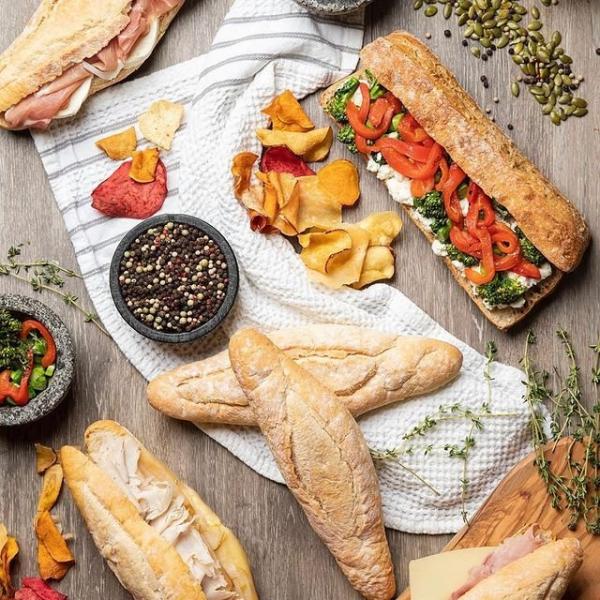 @graniervirginiabeach, Instagram
Granier European Bakery & Café. The European bakery revered for its extensive bread and pastry creations is slated to open in Virginia Beach, its only U.S. location outside of Miami. Everything is baked fresh daily with the ingredients for coffee, pastries, and bread imported from Spain. Breakfast and lunch are served daily, from 7 a.m. to 3 p.m., with a menu that includes omelets, breakfast sandwiches, salads, fresh juices, and coffees.
Benny Cavalloni's. Known for its amazing 28" pies, Benny's just added a new slice shop in the Virginia Beach Town Center. Serving tasty pizza slices larger than your head, Benny Cavalloni's is open daily from 11 a.m. to 11 p.m. Visit the sister shop, Benny's on the Ocean, at 27th and Atlantic in the Oceanfront district.

 
Bubba's Shrimp Shack. Bubba's Shrimp Shack recently opened its newest restaurant in Virginia Beach, serving up its fresh menu of fried fish, scallops, oysters and the namesake fried or steamed shrimp. 
New, Fun Adventures for the Whole Family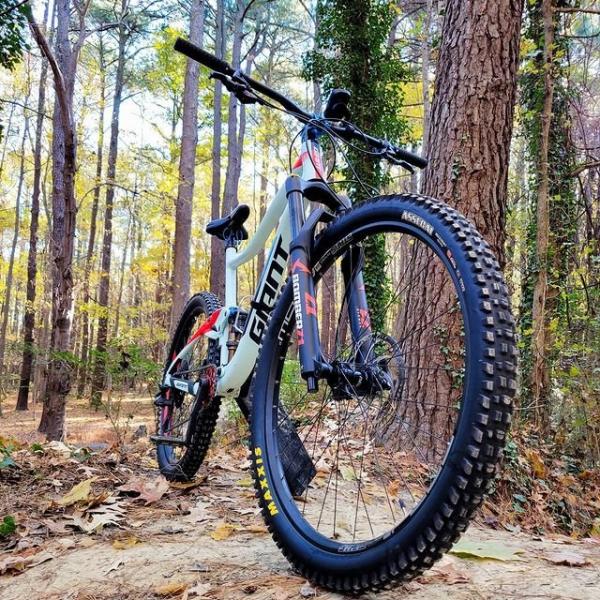 @antigr4vty, Instagram
Virginia Beach's first mountain bike trails are ready to ride. Less than a mile from the Oceanfront, the 100-acre Marshview Park is now home to nearly five miles of multi-use soft trails. Designed and built to International Mountain Biking Association standards, the city's first set of trails vary in length, difficulty, and skill level winding through a hardwood forest with views of Lake Rudee Park. Access is available year-round at no charge.
The "Nature Bus" hosts public eco-tours. Hop aboard the Nature Bus for a guided introduction to Virginia Beach's rich outdoor environments. Explore our city's natural areas with a historian, enjoy yoga on the beach, take a guided forest walk or Shinrin-yoku experience (forest bathing), go birding with an ornithologist or stargazing with an astronomer. Year-round tours are offered, including one you can take with your dog, to nurture connections with the natural world.
Copon Studios and Tik Tok Studio Selfie Museum expand to a new location. This year, flex your creative muscle in a 20,000 sq. ft. studio purposefully designed for creators. Actor and Emmy Award-winning producer Mike Copon's collection of professional sets, Insta-worthy suites, and backdrops provide the perfect location to dress up your feed or film your next blog episode. The Virginia Beach native is relocating and expanding his public studio and collaborative production hub to a new location available for general admission, parties, and professional development sessions alongside the production of his Netflix originals and movies.
New Artwork on Sale and on View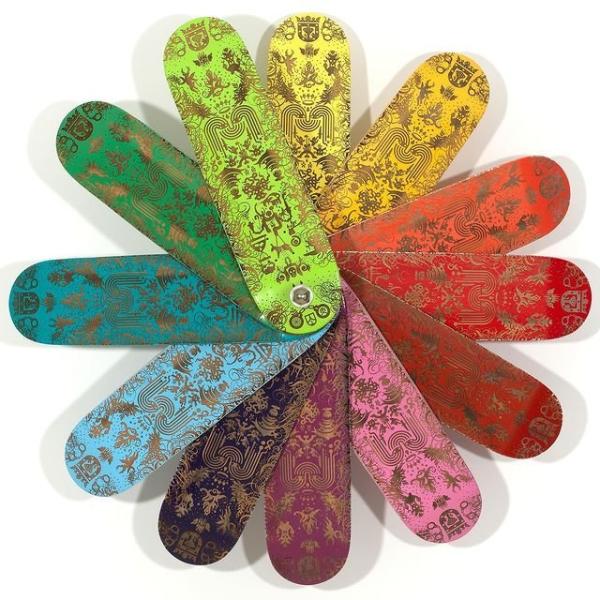 @mcginnessworks, Instagram
Virginia MOCA artist collaborates with WRV for limited-edition surfboards, skateboard decks, and T-shirts. Internationally-renowned contemporary artist and Virginia Beach native Ryan McGinness uses his original designs to craft a capsule collection of Wave Riding Vehicles surfboards, skateboard decks, and T-shirts. Shop the collection while it lasts with proceeds benefiting the Virginia Museum of Contemporary Art's exhibition and education programming.
Maya Lin: A Study of Water solo exhibit comes to Virginia MOCA. The work of world-renowned artist, architect, and environmental advocate Maya Lin will be featured in a special solo exhibit at the Virginia Museum of Contemporary Art, beginning in April. Highlighted by some never-before-exhibited sculptures and prints, the installation focuses on an environmental concern specific to the region and asks visitors to reconsider their relationship with nature at a critical time.