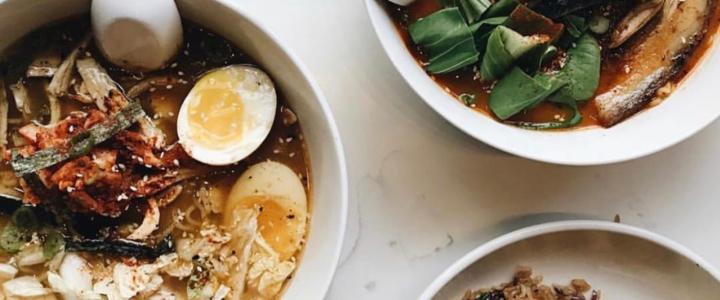 While the Virginia Beach culinary scene is filled with unique coastal flavor every night of the week, some nights here are regularly reserved for a few of our favorite dishes and deals that are only available one night of the week. Here are some weekly food specials worth planning around in Virginia Beach.
Ramen Night
Monday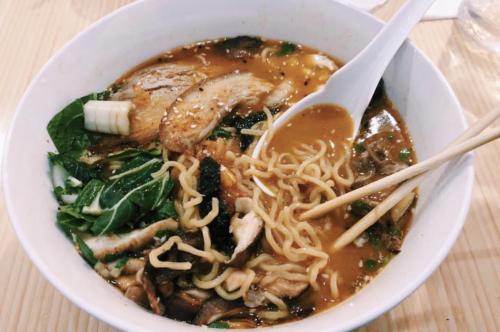 @thestockpotvb, Instagram
Stockpot may be known for their slow-cooked soups, bone broths, and popular Sunday brunch, but Monday nights in this airy, local hub of the ViBe Creative District is all about one thing, and one thing only - ramen. Offering traditional-style ramen, with their rich, umami broth as the foundation, Stockpot's ramen is an amalgamation of flavors in every slurp. Any given week, you can choose from Classic Shoyu, Spicy Miso, Stockpot Shio, and Vegetable Tofu, with the occasional special from time to time, and an assortment of add-ons like crisp pork belly and a perfectly soft boiled egg to customize your bowl. Come hungry because there's a lot to love here. 
Taco Tuesday
Tuesday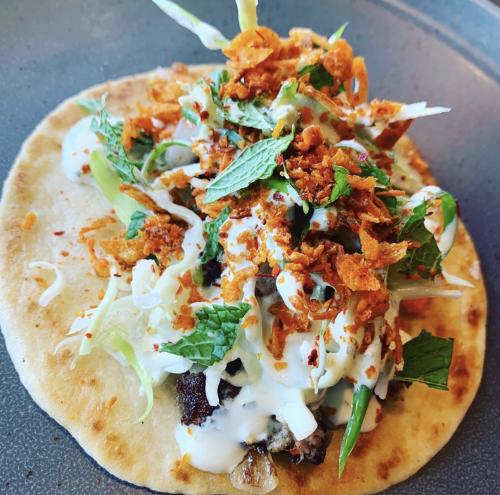 @auntiestiki, Instagram
Themed like a 1960's tiki bar Auntie's is serving up exotic drinks and Filipino and Hawaiian-inspired cuisine.  Their menu features authentic foods like lumpia, Spam musubi and dishes made with ube, a purple yam native to the Philippines, but Tuesday night is all about the tacos here. With options like Kare Kare tacos, with beef, oxtail, bagoong, and peanut, and their popular sisig tacos with crispy pork belly, pickled red onions, Thai chili, crema, and ground chicharrones, there's always something new on the menu to satisfy your taco cravings. Wash it all down with one of their famous tiki drinks for the perfect Filipino-inspired Tuesday taco night.
Fried Chicken & Pinot Night
Wednesday

 
@terrapinrestaurant, Instagram
For over a decade, Chef Rodney Einhorn has helmed this James Beard-recognized, AAA Four-Diamond restaurant, serving contemporary American Cuisine with creative use of locally sourced, seasonal farm-fresh ingredients at the Virginia Beach Oceanfront. Terrapin Restaurant, which has been credited for launching the farm-to-table movement in Virginia Beach, offers a warm, elegant newly-renovated dining room with an open view into the kitchen, giving visitors a glimpse of how the culinary magic comes to life. While this place offers some of the best dining around, Wednesday nights are turned up a notch with their Fried Chicken and Pinot Night. This has been a can't-miss weekly special for years for good reason. The special includes their mouthwateringly-juicy Ashley Farms fried chicken, truffle mac and cheese, and local, seasonal vegetables, as well as a glass of Pinot Noir for just $22. It's a pairing that may be surprising at first, but once you try it you'll never go back.
Smash Burger Night
Thursday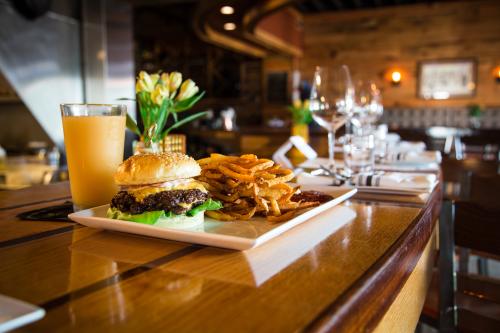 While Hearth, one of our favorite pizza joints, might seem like a weird place to try anything other than za (the perfect food, in our humble opinion), they serve a burger one night a week that you have to try.  Every Thursday night, they unleash their famous Smash Burger, a 60/40 blend of ground ribeye, chuck and house-cured bacon, shaved red onion, bibb lettuce, their "fancy" sauce and bread and butter pickles, all on a homemade brioche bun and with a side of fries. Add in a beer menu filled with great local and regional brews on tap, and Thursday night Burger Night has quickly become one of our favorite weekly traditions.