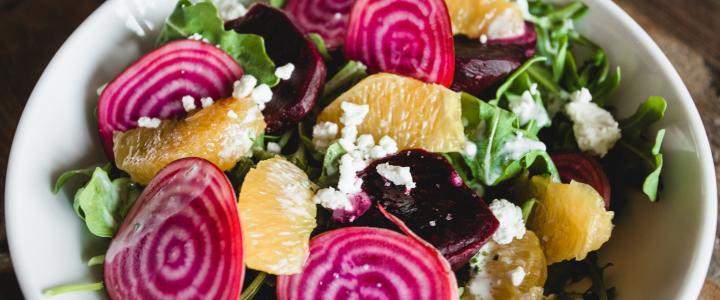 As we hunker down for the next couple of months as part of an effort to social distance and stay at home, we will be here to highlight all of the ways you can take advantage of our local offerings to brighten your day. While we may not be able to have a night out with our families at our favorite local spots, there are still many ways to bring some of the flavors of Virginia Beach home to your table. 
As part of a state-wide initiative, we are proud to support Virginia is for Restaurant Lovers Takeout Week, with our list of Virginia Beach restaurants offering Family Meals for curbside pick-up and take-out.
Be sure to check in with each restaurant, as this situation remains fluid and things may change daily.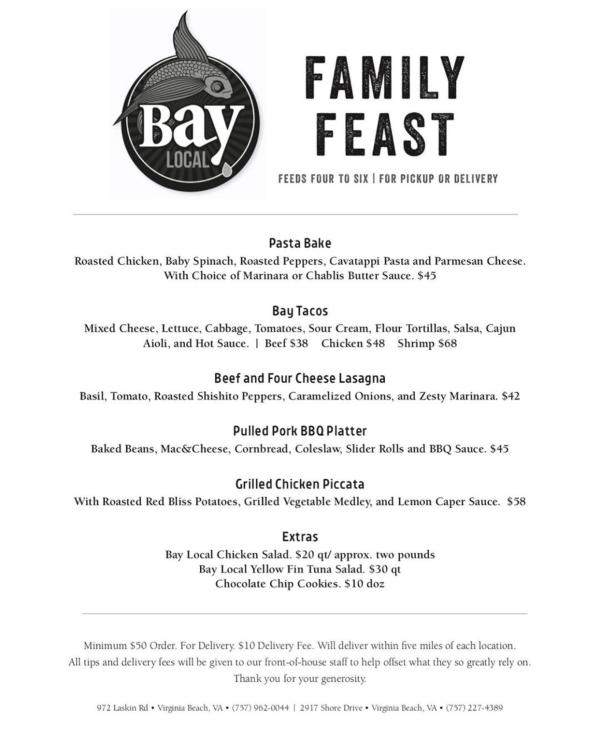 @bay_local, Instagram
Family meals feed 4-6 people. Please call ahead to schedule your pick-up or delivery time. Add on a discounted bottle of wine or a 6-pack of beer.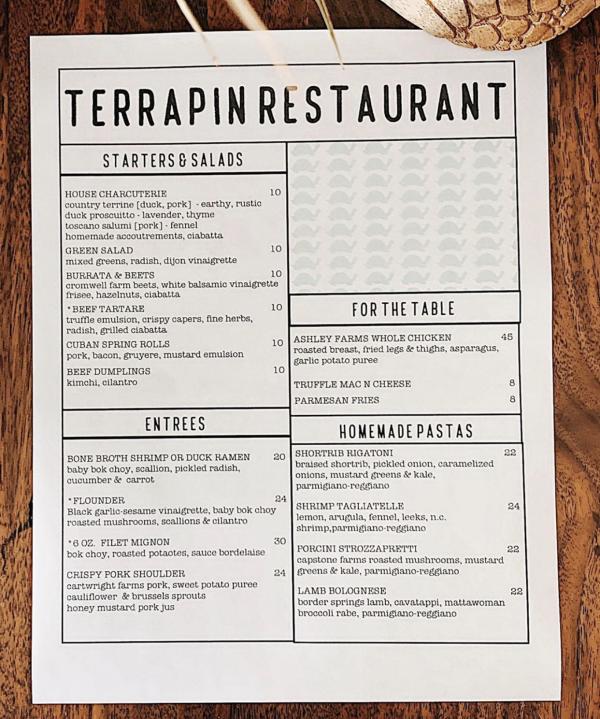 @terrapinrestaurant, Instagram
Offering meals for the table, which change regularly, so be sure to check in before ordering!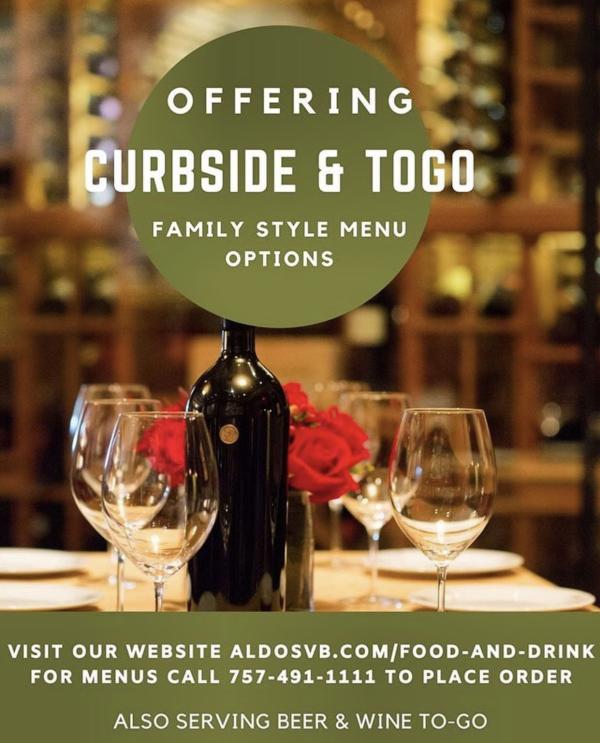 @aldosristorante, Instagram
Offering family-style options, both curbside and to-go.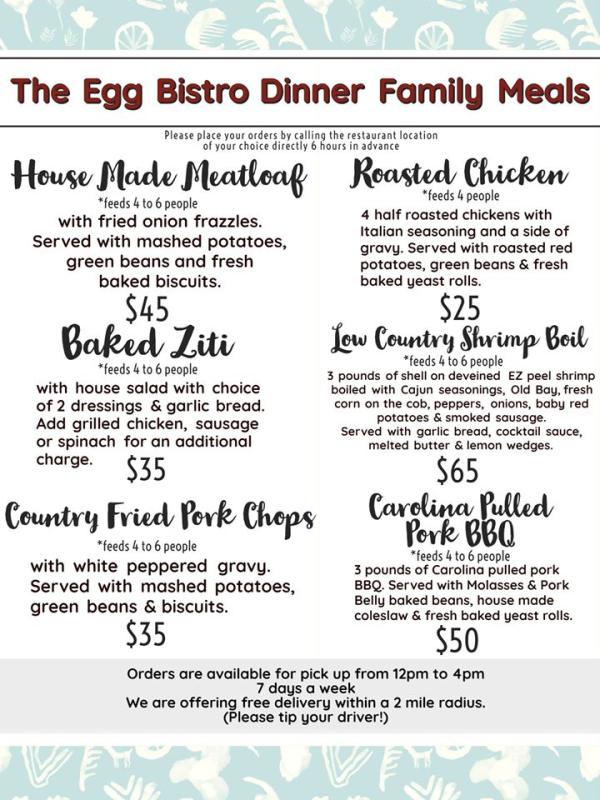 @theeggbistro, Instagram
Offering curbside pick up, Doordash delivery and free Egg Bistro staff non-contact delivery (depending on your location) 7 days a week from 8 AM- 2 PM.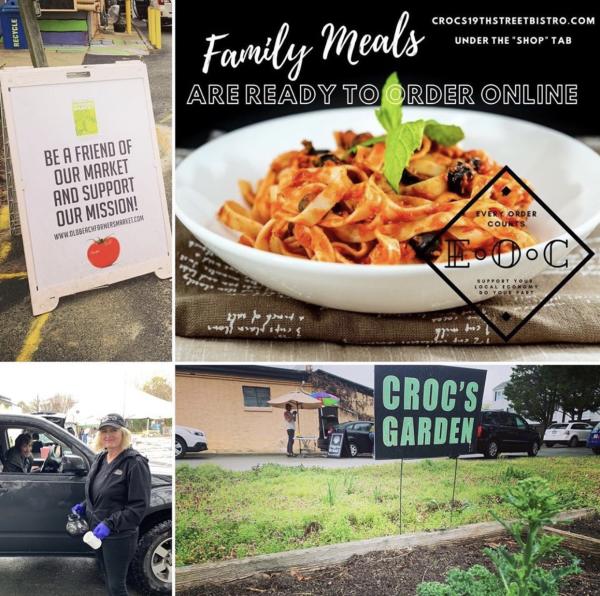 @crocs19thstreetbistro, Instagram
Offering a variety of delicious Family-style meals to-go, available for curbside pick-up.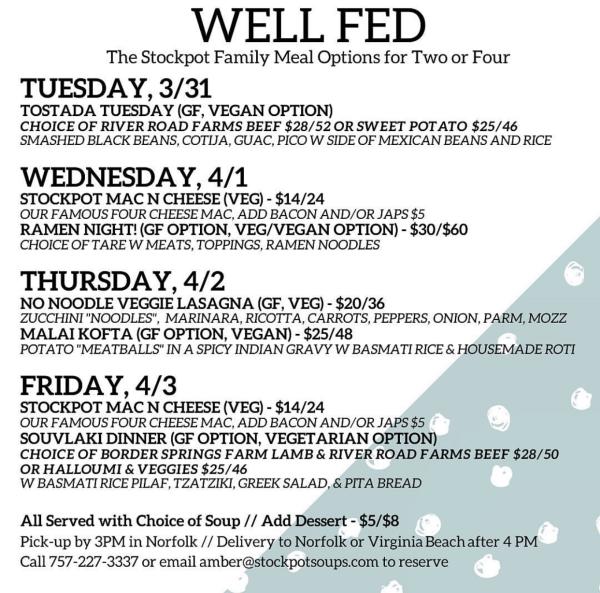 @thestockpotvb, Instagram
With a different family meal option, for two or four, each day, this offer is worth coming back to!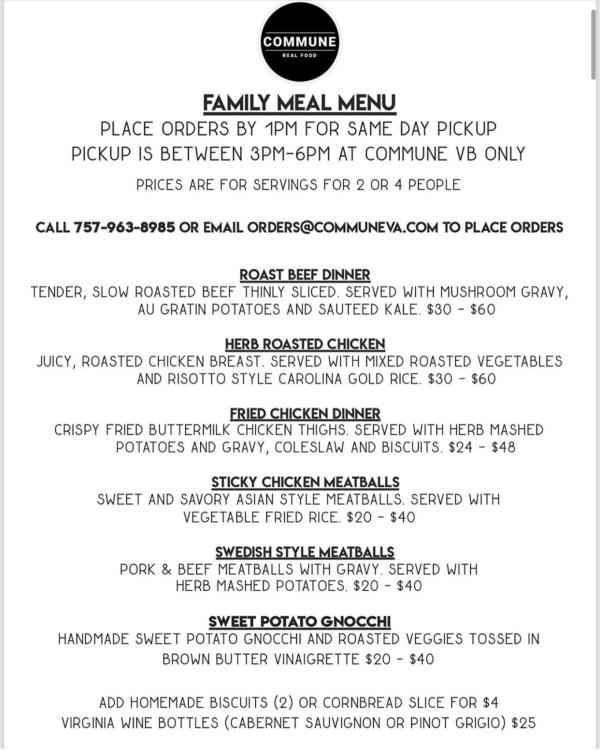 @commune_va, Instagram
Family meals offered for either two or four people. Place orders by 1PM for same-day pick-up between 3 - 6PM.