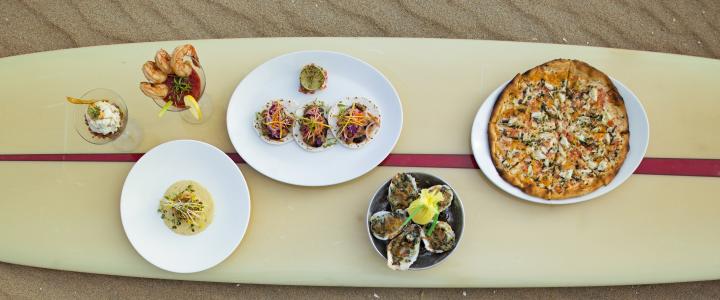 There are a variety of many distinct and iconic Virginia Beach spots that many visitors don't yet know about; yet, it's these culinary hideaways that provide a glimpse into Virginia Beach's history and serve up menus that are always raved about by the locals. If you're up for a classic experience, these vintage hotspots will leave you feeling satisfied.
At the Resort Beach is Doc Taylor's, a once pink motel owned and operated by Doctor Taylor himself, where he set up both practice and residence. This now foodie-minded joint serves breakfast and lunch, with many dishes named in honor of Dr. Taylor's practice and of local regulars and prepared in its iconic kitchen, formerly a surgical room. This quaint spot is so popular, you can expect a line out the door, so be sure to get there early! Head a little farther south to Sandbridge Beach, home to Margie & Ray's, a small country store and tackle shop turned into a quirky, laidback seafood restaurant – a hot spot for steamed crabs and a locals' staple since the 1960s, most recently recognized as one of the best seafood dives in the South. On the Chesapeake Bay, the Lynnhaven Fish House continues our tradition of fresh, locally caught seafood. Sitting atop the Lynnhaven Fishing Pier, a spot where fish have been reeled in for decades by local fishermen, you'll delight in tasting the freshest catch, pulled from the very water in sight and paired with stunning bay views.
Whether arriving by foot, bike, car, boat or paddleboard, each of these distinct restaurants are sure to provide you with a taste of the vintage Virginia Beach experience.