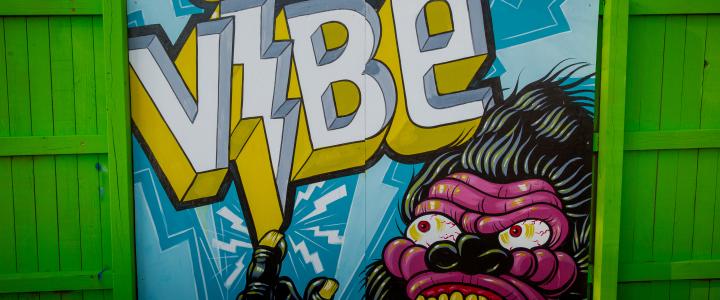 ​From curbside pick-up to closings, here is everything the ViBe District is offering with the health and safety of their patrons in mind as we navigate the current Coronavirus outbreak.
With the fluid nature of this situation, this list is subject to change. Please check with the business by calling or visiting their website.
Food & Beverage Establishments
Local Artisan Businesses
Take a Virtual Tour of Virginia MOCA
Despite the Virginia Museum of Contemporary Art (MOCA) being closed due to COVID-19, museum staff has been hard at work exploring creative ways to bring the artists and art of Virginia MOCA to you, and Virtual Virginia MOCA is that way. Virtual Virginia MOCA will bring you and your family interesting interviews, articles, videos and more related to the artists and artwork on view now as well as favorites from past exhibitions.
Virginia Beach Art Center & The Artist's Gallery
An ongoing community art exhibition to help us all express our thoughts, feelings and experiences with the Coronavirus pandemic. ART can be a healing influence.  We have invited the community to use visual art to process their emotions and  experiences in this new an unusual situation.
Artworks depict a variety of perspectives of the Coronavirus Pandemic, from a global, financial, community, scientific, or personal perspective.  Art may reflect the point of view of patients, caregivers, health care workers, or others who relate in some way.
Take the ViBe District Walking Tour
While we are being encouraged to engage in social distancing during this time, there's nothing stopping you from getting out, getting a little fresh air, and seeing the beauty of the ViBe District murals. To see all of these murals by foot makes for an easy, one-mile walking tour, that is a must for all who are visiting.
TIPS:
Take a virtual tour around Virginia Beach's cultural enclave—the ViBe Creative District by clicking on the map icons to find information about the artists, artworks and locations.
Click on each icon to see multiple images of the artwork AND VIDEO links of murals created during the last two years of the ViBe Mural Festival
This can be turned into a fun seek and find game for families too to talk about colors, shapes, animals, etc. found in the artworks.
Support Your Local ViBe Businesses