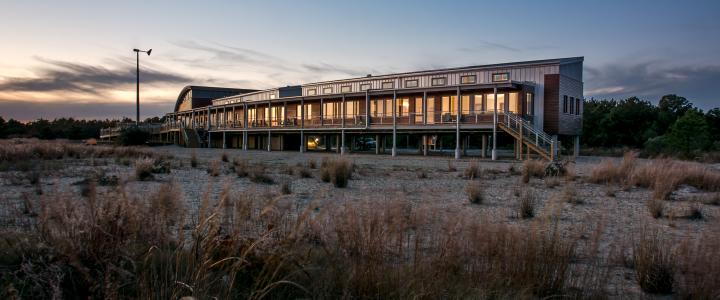 As we continue our series of VB Resolutions for the new year, we are convinced that to be the best version of ourselves we can possibly be, we have to do our part in leaving our world just a little bit better. In Virginia Beach, we take social responsibility seriously and are always looking for special ways in which our locals and visitors alike can get involved with our community. Opportunities range from improving the health of the Chesapeake Bay and working on behalf of our troops to providing care and assistance to people in need.
Here's how you can join us in giving back in VB:
Help preserve some of our most beloved natural resources, like the Chesapeake Bay and the Lynnhaven River, by volunteering with the Chesapeake Bay Foundation, operating out of the Brock Environmental Center, VB's most energy-efficient building.
Support our Armed Forces by collecting books or magazines for them, becoming a pen pal or assisting homeless veterans through USO of Hampton Roads, Books for Soldiers and Vetshouse Inc.
Dine with a purpose, and support local sustainable restaurants that give back to the beach.
Help protect sea turtle eggs from surrounding prey by "nest-sitting" at the Back Bay National Wildlife Refuge.
Collect the hotel soaps from your stay and donate them to the homeless at the Judeo-Christian Outreach Center (JCOC) on your way out of town.
While packing for your vacation, ask your kids to collect loose change and make a donation to the Virginia Aquarium's "Coins for Conservation" program.
Let's help make our world a better place! Virginia Beach is a great spot to start; with varying commitment levels, there's a perfect opportunity for everyone. What will you do to give back in 2017?