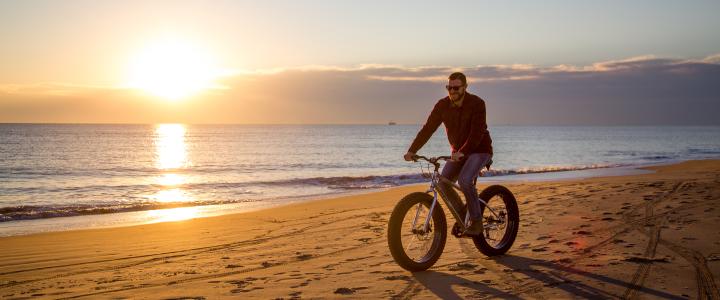 There's just something about the start of the New Year that sets us into motion and motivates us to get back on track with a healthier, more positive outlook. Having been consistently ranked among America's Fittest Cities, it's no surprise that Virginia Beach is a great place to put your best self forward in 2022. 
To get you motivated, we've pulled together some of our own resolutions – inspired by what's available to us here along our coastal destination. Whatever resolutions you set for yourself, may they have you feeling your absolute best!
Eat Fresher & Cleaner
A cleaner, fresher diet seems to be at the top of everyone's resolutions list, and with fresh seafood and a bounty of local produce, eating well is both convenient and delicious in Virginia Beach! Our area's food is as good for you as it is just plain good. Some of our favorite local joints dishing out food that's good for the mind, body, and soul include: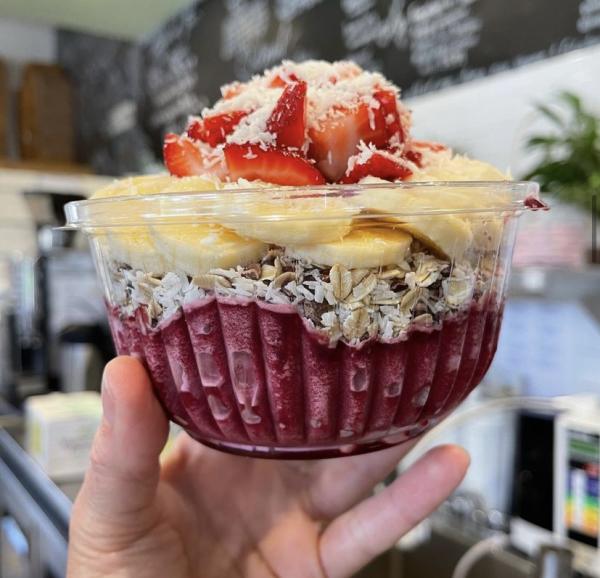 Located at the Oceanfront, this quaint little spot is a health nut's dream and is sure to get your day up and running on the right foot, with a selection of made-to-order juices, including staples like Gingerella and Moon Mylk. Be sure to make room for their refreshing smoothie bowls – or make plans to return for lunch for one of their soul-satisfying salads.
If you want to take your juicing to the next level, there's no better place to start than with one of their Cleanse packages (your choice of Easy or Hard, based on your needs), including their expert team's recommendations on what works best for you. Not ready to jump aboard the cleanse train? No problem. Town Center Cold Pressed Cafe's vast selection of smoothie bowls, oatmeal bowls, salad bowls, craft coffee drinks (superfood lattes, anyone?) and even their cold-pressed juices are on the menu every day, giving you plenty of reasons to visit all year long.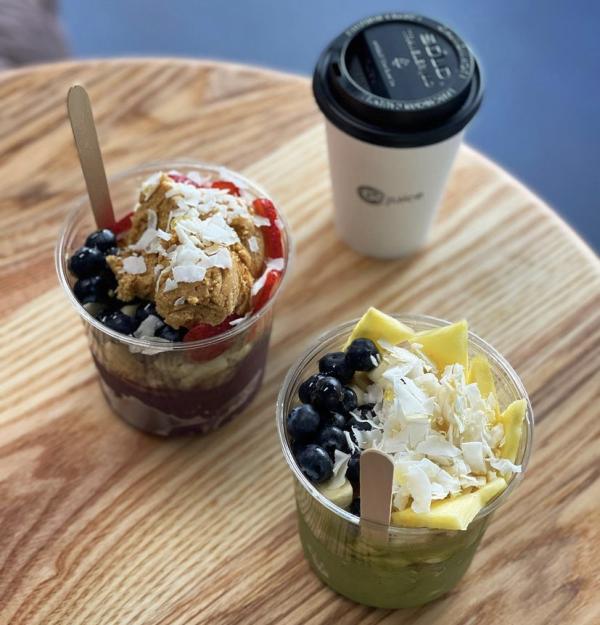 ​
Get a taste of Pura Vida with one of VB's newest health-conscious spots. Founded in Costa Rica, GoJuice aims to sustain a healthy lifestyle focused on the outdoors, meaningful relationships, and approachable, fresh food – and their menu certainly delivers on that. Their menu of juices, smoothies, smoothie bowls, and coffees tastes as good as it'll make you feel. Find them in the Hilltop area and be ready to Go Juice yourself! 
 The desire to sustain a lifestyle built around the outdoors, meaningful
Get Moving
A new year always has us feeling like we can train harder and run faster (or run at all, in some cases), and fortunately for us, Virginia Beach makes for one inspiring training ground, thanks to countless year-round races, a variety of hiking/running/biking trails and even an outdoor fitness park.
Yuengling Shamrock Marathon Weekend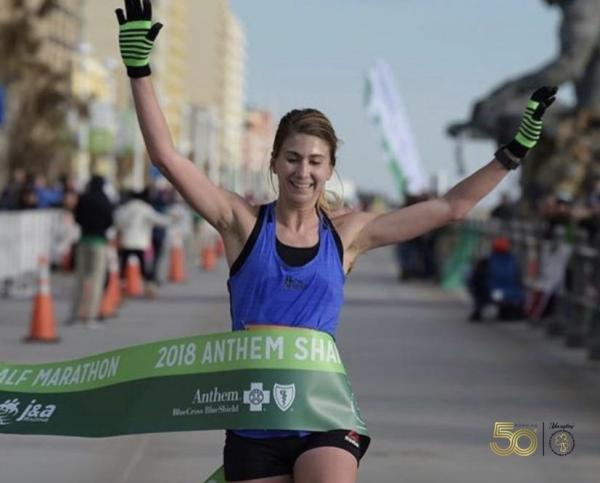 Kick-off the year on your strongest foot by training for March's most exciting weekend. In 2022, this St. Paddy's Day tradition celebrates its golden year, making it more special than ever. Whether you sign up for the marathon, half marathon, 8K or other challenges, you'll experience the very best of our destination as you rain on this flat, fast and scenic course before crossing the finish line next to the Atlantic Ocean. And in true Shamrock style, the celebration continues after the race with festivities on the beach, including Yuengling beer, Irish stew, and live music.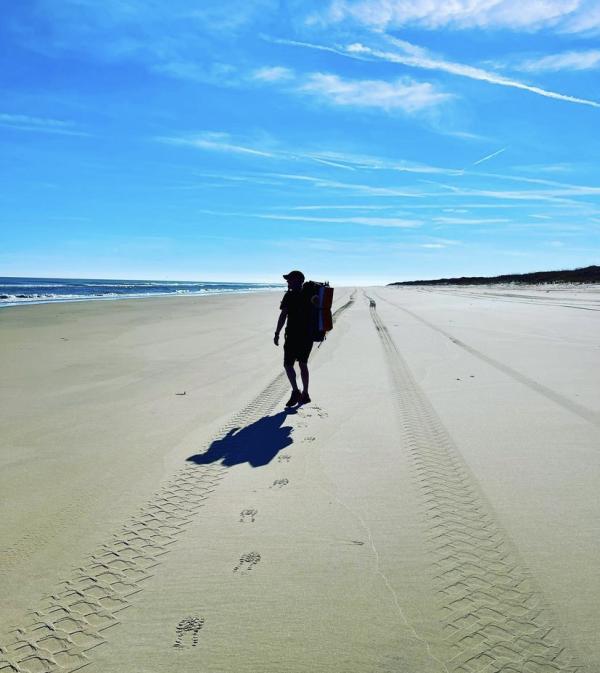 With a well-established system of lush parks and natural areas to explore throughout Virginia Beach, you'll have no excuse to not get moving. Hike through seven distinct ecosystems at First Landing State Park, a registered Natural Landmark; or for a more adventurous take, hike through Back Bay National Wildlife Refuge to reach False Cape State Park. If exploring on two pedals is more of your think, Virginia Beach's 200+ miles of bikeways and trails will surely pave the way for an invigorating experience across our city.  Pack your own or rent a bike (or biking equipment) from one of several vendors in town and get moving!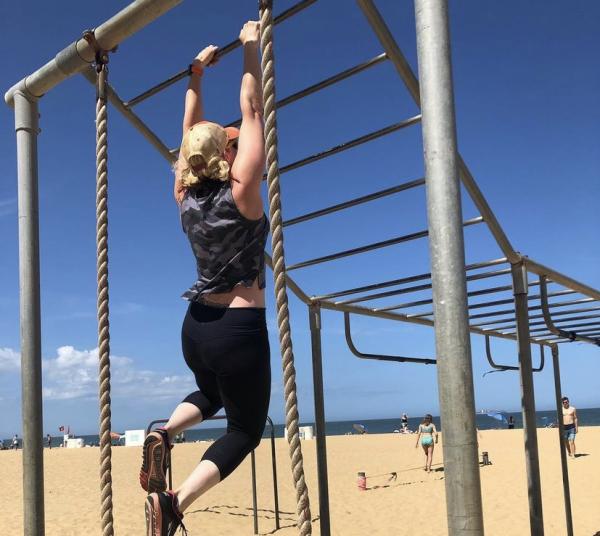 @clpeluso
Fitness should be fun, and on 36th Street, it's pretty much child's play! With rings, beams, bars, and ropes, the Hillier Ignite Fitness Park features a variety of strength-training options and body-weight-based exercise equipment – all located right in the sand. An invigorating outdoor workout? Sign us up!
Shop Smart

As the holiday-shopping frenzy comes to an end, the New Year presents a good opportunity to assess our shopping habits and reflect on surrounding ourselves with the things that make us feel good. Whether it's thoughtfully made wellness items, sustainable goods, or fresh, locally sourced foods, Virginia Beach has got plentiful options to help you shop smart this year.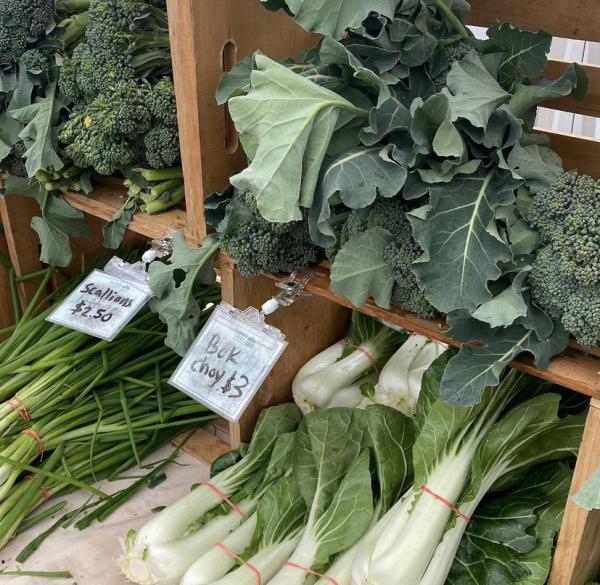 @lauriedrealty
Get your fix of fresh, locally sourced fruits, vegetables, baked treats, jams, and much more at one of Virginia Beach's beloved farmers' markets, like the Old Beach Farmers Market in the ViBe Creative District, or the long-standing, year-round Virginia Beach Farmers Market. Not only will you walk away with delicious, thoughtfully made items, but you'll get the satisfaction of hearing directly from the hands that cultivated or crafted them – no better feeling in our book!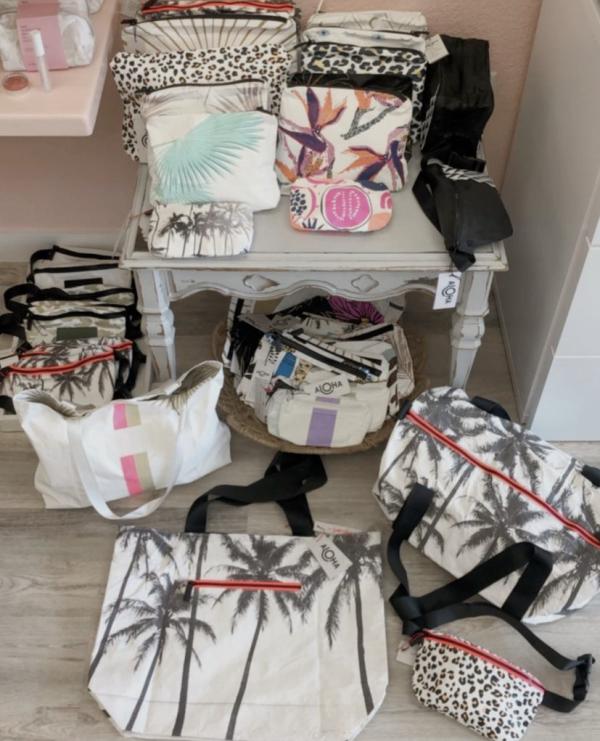 @glowapothecary
Now's the time to start pampering yourself. Set your at-home wellness routine in motion with new self-care products From holistic, high-performing skincare products to chic, sustainable clothing, Glow Apothecary is sure to leave you feeling that glow all year long (you deserve it!).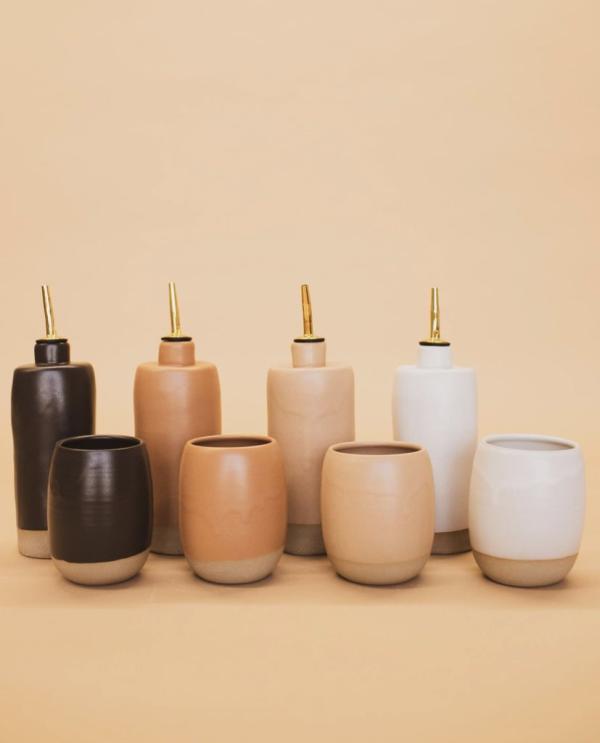 @jars.of.dust
Few things are better than knowing exactly where some of your favorite items came from. We're especially lucky in Virginia Beach to have an array of local artisans making beautiful, functional, and durable items that are quintessential "VB" – and will have you feeling and looking good year-round. Some of our favorites include North End Bag Co., Jars of Dust, and Mrs. Bones – because our pups need to be feeling and looking good well into the new year, too!