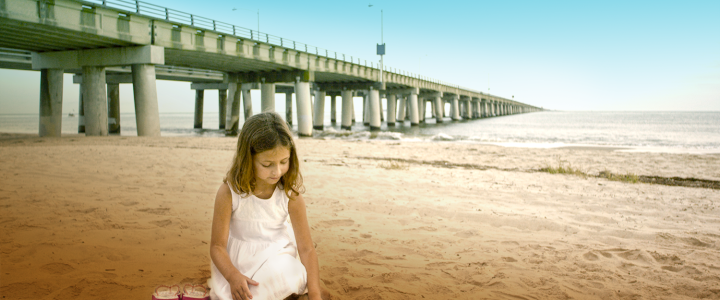 As we continue with our VB Outdoors series this June, in celebration of Great Outdoors Month, we are taking our party from the water to the shore, as we look to live it up on the sand. Our wide beaches, from the Chesapeake Bay and Atlantic Ocean to the beaches of our rivers and inlets, are a staple of our Virginia Beach culture and a beacon of relaxation for vacationers of all types. From shell-hunting and sunbathing to beach volleyball and building sandcastles, we think there's something to dig about the sand.
The beaches provide a front-row seat for the best show in town. It doesn't get any better than catching the first light of a new day inching its way over the crest of the Atlantic Ocean in the morning or closing out a day with the sky as a canvas, painted with the colors of a Chesapeake Bay sunset. Watch through the dancing sea oats on the dunes of Sandbridge, as the waking sun glistens on the morning surf, or pack some sandwiches and drinks and make your way out to the Chesapeake Bay Beach to relax as the last beams of sunlight disappear from view over the water.
If you prefer your seaside shows to have more of a toe-tapping, heart-pumping soundtrack, look no further than the oceanfront in the summertime, where local, regional and national touring artists and bands perform from stages by, or directly on, the sand, for a beach bash that can't be beat. From Patriotic Fest and Sandstock to the seemingly unlimited lineup provided by Beach Street USA all summer long, as the temperatures heat up, so does the partying on the sand.
From can't-miss events like the North American Sand Soccer Championships and the International Sand Sculpting Championships during the Annual Neptune Festival to the lineup of activities that are somehow made better just by being at the beach, the sand is at the heart everything in Virginia Beach, and we think that is cause for celebration.