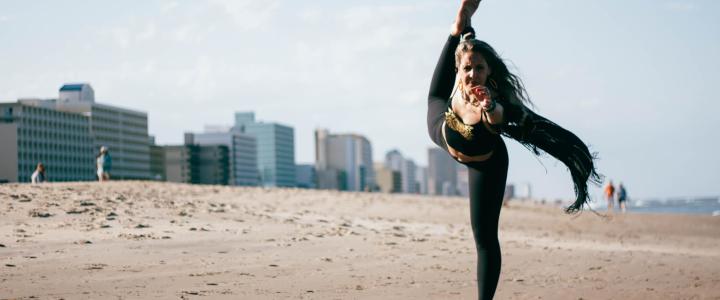 In honor of National Yoga Month, we want to take you out of the studio and onto one of our three distinct beaches – or, why not on the water or on a working farm? Seriously. As experienced yogis ourselves, we'll have you saluting the sun in the most Zen-filled way.
Our unique and serene spots across 35 miles of beaches are perfect for every yogi's favorite poses. In honor of this month dedicated to rejuvenating and inspiring our body and soul, New Earth Farm and Natural Balance Yoga are teaming up to provide an all-natural yoga experience (Sept. 26). Guests will enjoy an outdoor detox yoga class, followed by an organic cooking class, providing you the opportunity to pick your lunch straight from the farm's seasonal produce. Talk about a true farm-to-table experience! Or grab your mat and head to the Atlantic Ocean shoreline, at the Resort Beach, for in-the-sand yoga classes in a tranquil environment, allowing your movements to flow to the peaceful soundtrack of the ocean waves. Ready for a more challenging experience? SUP Barre, offered exclusively in Virginia Beach, is the perfect fit. This ballet inspired workout takes you from the studio to a paddleboard on the Chesapeake Bay or the Atlantic Ocean. You may even get the chance to ride alongside our fin-tastic dolphin friends for an hour spent gliding on top of the water with an incredible view – all while gaining a full-body workout.
Next month, you can join us in perfecting our poses at Drishti Fest, a four-day yoga event taking place right on the beach, where we'll not only be enjoying yoga but also music, art, dancing, learning and transforming our bodies and our spirits. After all, isn't that what living the life is all about? Happiness and peacefulness guaranteed.