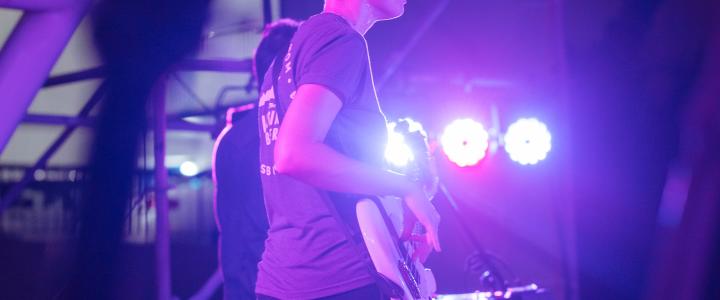 September 2023
Enjoy one last taste of summer in Virginia Beach! There's still plenty of coastal fun in the sun to enjoy – from the Oceanfront to the Chesapeake Bay and everywhere in between. Whether you're looking to make one more beach memory with your family, have a quintessentially VB experience or have yourself a festive Labor Day weekend, you'll find something to enjoy when you visit us this month.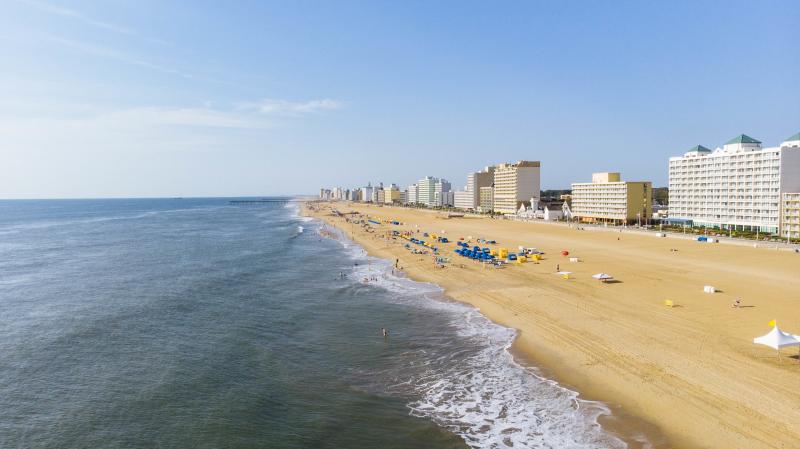 LABOR DAY WEEKEND FESTIVITIES
There's still plenty of time to soak up a Virginia Beach summer with these outdoor festivities taking place on the beach this Labor Day weekend.
Live! On Atlantic
Virginia Beach Oceanfront
Sept. 1-4
Enjoy live performances and entertainment up and down the Virginia Beach Oceanfront  with Live! On Atlantic. Performances take place across Atlantic Avenue – at 17th Street, 19th Street, 24th Street and 31st Street Parks from 7 p.m. to 11 p.m. All are free and open to the public. For a schedule of events, visit the event website.
Labor Day Weekend Oceanfront Concert Series
On the Beach at 17th, 24th & 31st Street Parks
Sept. 2-4
Pick your beach, pick your Labor Day weekend entertainment – all weekend long! National recording artists – including Bowling for Soup, The Smithereens, Doom Flamingo and more – take to Virginia Beach's oceanfront park stages with weekly musical performances by the shore during the Oceanfront Concert Series. Bring your beach chair or your beach blanket for an unforgettable evening saluting all things music. The free performances begin at 7:30 p.m. Visit the event website for the schedule of events.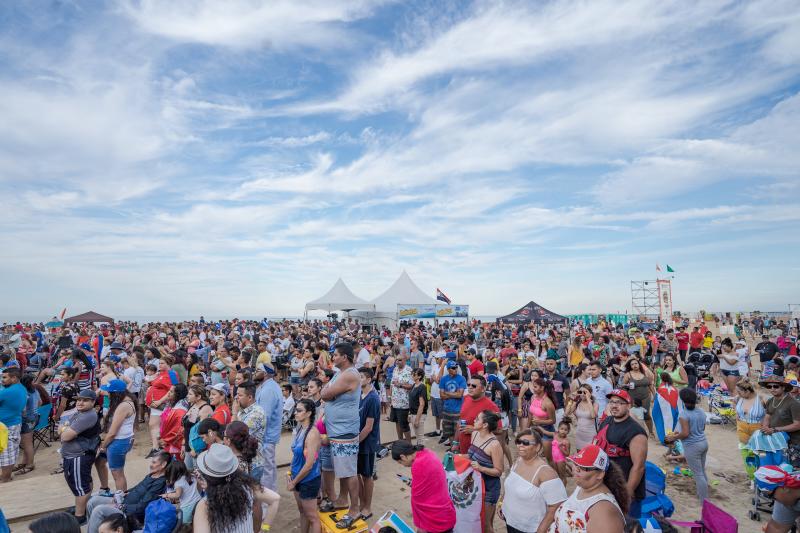 OUTDOOR EVENTS
Soak up some of Virginia Beach's best under the sun with these outdoor family-friendly events.
SonRise Music Festival
24th Street Stage
Sept. 23
One of Coastal Virginia's largest inspirational music festivals returns with three days of Christian Rock, Pop, Hip Hop and Dance musical performances, family-friendly activities and impactful speakers. The eighth annual SonRise Music Festival takes place at the 24th Street Stage at the Virginia Beach Oceanfront. Tickets and a full schedule of events are now available on the event website.
Naval Air Station Oceana Air Show
NAS Oceana
Sept. 16-17
Attend one of Virginia Beach's most iconic events and The Navy's largest open house in North America and experience a thrilling showcase of military and civilian aviation performances up in the sky! The Naval Air Station Oceana Air Show welcomes visitors from around the world onboard the Navy's East Coast Master Jet Base for an unforgettable two-day air show by high-performance aircraft and a salute to the men and women of naval aviation. For a schedule of events, upgraded seating tickets and more information, visit the event website.

Chartway Virginia Beach 10 Miler & 5K
Virginia Beach Convention Center
Sept. 1&2
Celebrate the end of summer the Virginia Beach way with a classic Labor Day Beach Party. The Chartway Virginia Beach 10 Miler makes its inaugural debut September 2 & 3, 2023, at the Virginia Beach Oceanfront; destined to be a landmark race and summer celebration. The weekend offers a 5K, 10 Miler, and "Live the Life Challenge" along with a J&A Racing infamous beach party featuring cold beer and live music. It's more than a race, it's a celebration. Register now!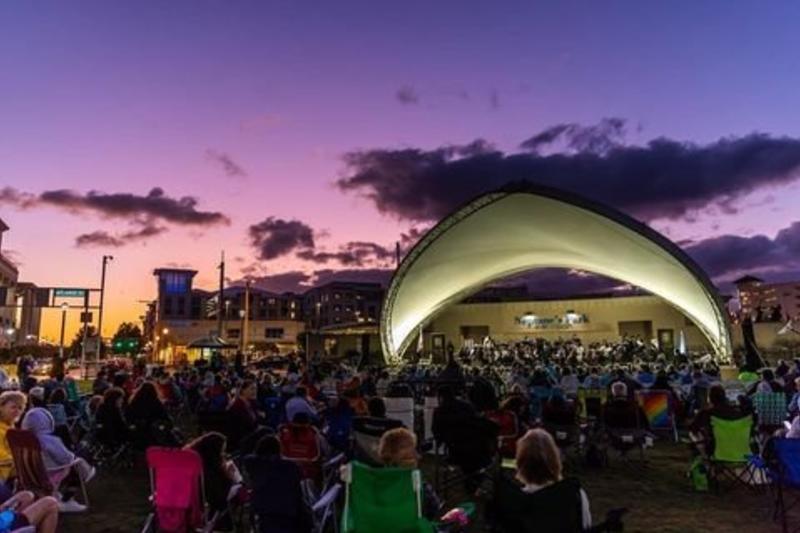 NEPTUNE FESTIVAL KICKOFF
The cooler temps of September mark the kickoff to all things Neptune – Neptune Festival, that is – ushering in the 48th anniversary of the Neptune Festival Boardwalk Weekend and much more.
Fall Wine Festival
31st Street Park at the Virginia Beach Oceanfront
Sept. 16-17
Join Virginia's leading vineyards for an unforgettable weekend of wine, food and live entertainment at the annual Fall Wine Festival. Taste more than 60 wines and learn from the purveyors bringing them to life – and purchase the ones you like by the bottle or the case. Your tasting ticket includes entry to the event and a commemorative wine glass. Tickets, including reserved tables, are now available for purchase and expected to sell out.
49th Annual Neptune Festival Boardwalk Weekend
6th - 36th Streets at the Virginia Beach Oceanfront
Sept. 29- Oct. 1
The grand culmination of The Neptune Festival series of events, Boardwalk Weekend – now in its 49th year – brings together an array of family friendly festivities for one unforgettable weekend on the Virginia Beach Oceanfront. Enjoy free concerts daily at festival stages scattered along 30 blocks of the Virginia Beach Boardwalk and featuring more than 20 local, regional and national recording artists. Browse the works of more than 200 artisans at the Art & Craft Show, or marvel at the magnificent sand sculptures displayed at the International Sandsculpting Championship. Weekend events also include races, a volleyball tournament, a regatta, a Youth Art Show, a Family Fun Zone, the Neptune Festival Grand Parade, a race and so much more. So, take your pick! 

International Sandsculpting Championship
6th-8th Streets at the Virginia Beach Oceanfront
Sept. 29 - Oct. 8
Watch sculptors from around the world turn grains of sand into works of art in just three days! The signature event of the Virginia Beach Neptune Festival since its inception, the  International Sandsculpting Championship has distinguished itself as the most prestigious event of its kind in the nation – and is sure to leave you in awe!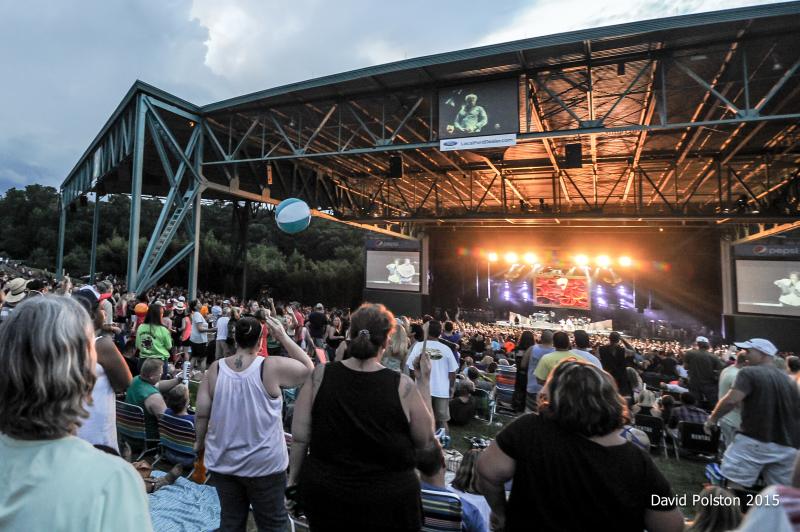 LIVE ENTERTAINMENT
Live entertainment continues to be the star of the show in Virginia Beach with a month-long schedule of live performances that'll have you singing, laughing and dancing along.
Concerts at the Virginia Beach Amphitheater
Summer may be winding down, but there's still a plethora of concerts to enjoy at  the Veterans United Home Loans Amphitheater at Virginia Beach. Enjoy live performances from some of the world's most renowned recording artists, either on the lawn or tucked under the comfort of the fixed-seat canopy area. Ticket prices vary; visit the venue's website for details.
Ultimate International Miss 2023
Sandler Center for the Performing Arts
September 2-3
Join Ultimate International Miss on an exciting journey to see which eight lucky young women will be next to wear the Ultimate International Miss crown. Watch the international finalists compete for cash, prizes, and the coveted title of Ultimate International Miss. Who will be next? Join them to find out!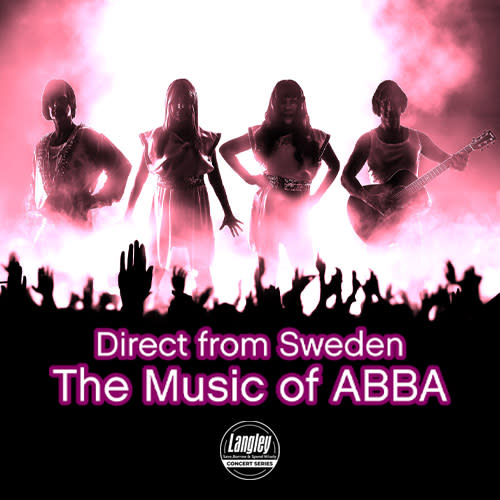 The Music of ABBA
Sandler Center for the Performing Arts
September 19
The Music of ABBA are no strangers to the incomparable sound and look of Sweden's greatest music export. With meticulous attention to costumes, make-up, musical arrangements, movements, and singing, nothing is left to chance. Adding a few of ABBA's live traits such as great solos, musical numbers, and a complete live band with back-up singers, ensures an extra dimension unheard of in most similar productions. 
LAST CHANCE TO EXPERIENCE
September is your last chance to enjoy these unique and family-friendly Virginia Beach experiences before they're gone. 
Artlab at MOCA
Museum of Contemporary Art
Now-December 31
ARTlab is our interactive space for all ages located off of our main galleries. Explore the main themes and ideas found in our exhibition Collector's Edition through making, sharing, and personal connections.
ARTlab consists of hands-on low-tech interactives including art making, a response station, a visitor poll, and other participatory activities. The space often includes artist material samples, process images, audio, and video. Each ARTlab also contains a Virginia MOCA Mini Library and reading nook, in partnership with the Virginia Beach Public Library which offers a selection of books that give insight into the art, ideas, and themes in the current exhibitions. Local artists are also commissioned to hand paint the title murals for each interactive, bringing more original art into the museum. This exhibition cycle, our ARTlab muralist is Tessa Hall Duquette.
Symphony by the Sea Concert Series
31st Street Park at the Virginia Beach Oceanfront
Sept. 5
Presented by The Breeden Company, Neptune Festival's Symphony by the Sea Concert Series season comes to a close with its Sept. 5 performance by the Virginia Symphony Orchestra. The concert begins at 7:30 p.m. and is open to the public.