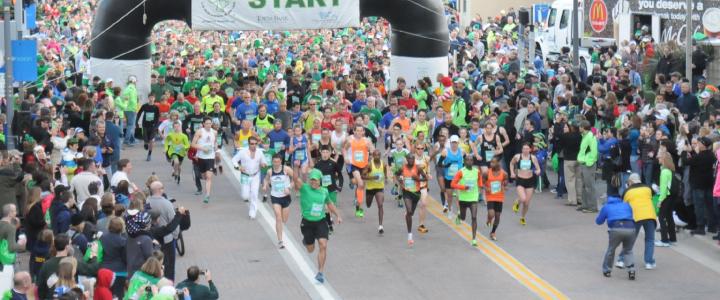 March 2019
As winter marches on, spring is beginning to fill the air in Virginia Beach. This March, enjoy a month full of festive events, including the 2019 Shamrock Marathon. Also, it's the last month to view the world's largest marine animals aboard whale-watching boat tours, so mark your calendars for an unforgettable kickoff to the spring season.
2019 Yuengling Shamrock Marathon Weekend
March 15 - 17
Virginia Beach Oceanfront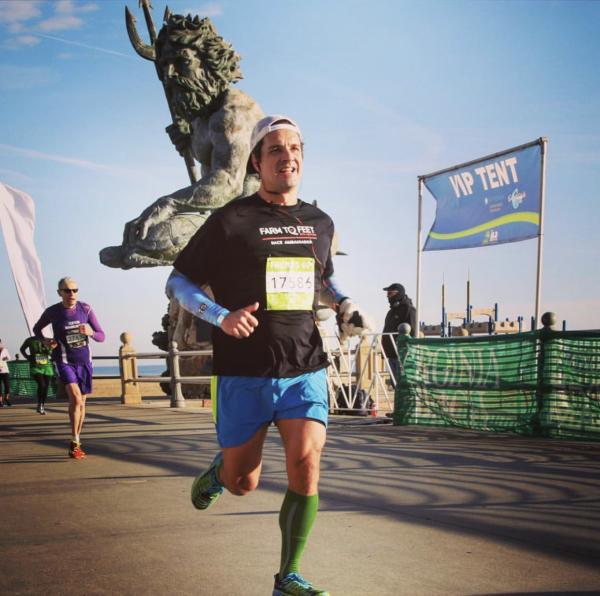 @thumbsuprunners, Instagram
This year, celebrate St. Patrick's Day during the Shamrock Sports and Fitness Expo, one of the largest of its kind on the East Coast! The two-day event at the Virginia Beach Convention Center welcomes runners, walkers and sports enthusiasts of all kinds looking to meet with and learn from a variety of vendors of equipment, apparel, footwear and accessories for the whole fit family. This event, free and open to the public, allows visitors to kick off the Shamrock Marathon weekend in true athletic style.
As a long-standing tradition, the 2019 Yuengling Shamrock Marathon & Anthem Half Marathon is bringing the luck of the Irish to all of its runners at the Virginia Beach oceanfront this St. Patrick's Day weekend. With more than 30,000 participants, Murphy's Irish stew,  the King Neptune challenge and live music and entertainment, the weekend is sure to be a lucky one – even for non-participating visitors, who can partake in plenty of entertainment.
March 16
Elevation 27 at Hilltop

@elevation27vb, Instagram
What better way to celebrate St. Patrick's weekend than with an authentic blend of rock, folk, Celtic, and bluegrass from the popular Richmond, Virginia-based group, Carbon Leaf? The Virginia quintet features the sounds of guitars, mandolin, fiddle, bass, drums, cello, banjo, penny whistle, vocal harmony, and more for a high-energy style the group calls ether-electrified porch music.
Elevation 27 is Virginia Beach's newest music venue, opening up in the former home of the locally-loved The Jewish Mother venue. In addition to national and international artists and bands, Elevation 27 brings in some of the best local and regional acts, as well.
2019 Virginia Beach Spring Craft Market
March 22 - 24
Virginia Beach Convention Center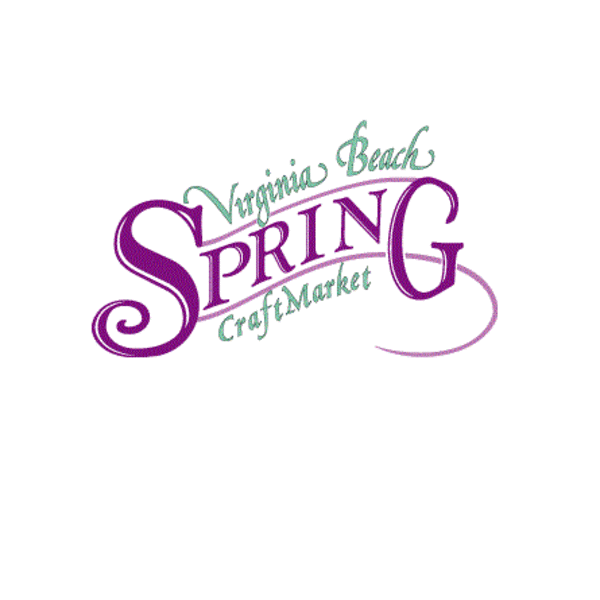 More than 150 fine artists and craftspeople from across the nation are coming together for the 2019 Virginia Beach Spring Craft Market, showcasing fine arts, handcrafted jewelry, wood, glass, photography, candles, woven baskets, toys, folk art and specialty foods. Exhibitors will be introducing new lines and special accessories for the home and garden.
Meet the artisans, learn the stories behind their work and shop for the best in fine arts and crafts. From simple to lavish, there's one-of-a-kind creations for every budget.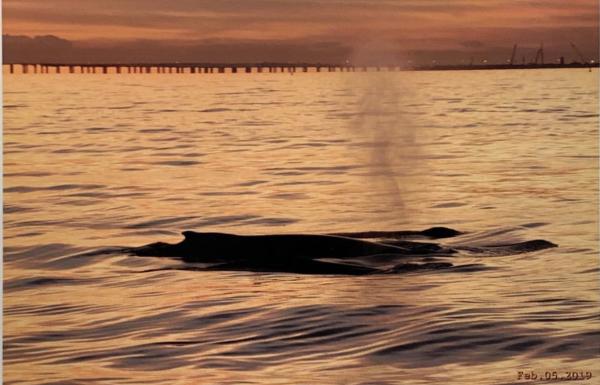 @sfeller3 & @k_raayy, Instagram
It's the last month to get wild – winter style – and experience an unforgettable ocean experience. Give the Virginia Aquarium a call to see if they've spotted any whales yet. It's true that if they've already been spotted for the season, you're more likely to see them on an excursion – they like to hang around with each other. Their 2-2.5 hour trip in search of whales, dolphins, seals, and seabirds brings you as close as possible to commonly observed marine species.
You can also opt for an unforgettable experience on the Winter Wildlife Boat Tour where you can discover these majestic creatures aboard the Rudee Flipper. Marine life sightings are incredible, and whale sightings are the number one goal; however, they're not guaranteed. You may also see brown pelicans, northern gannets and other sea birds, all of which make a dramatic show while feeding on schools of fish.