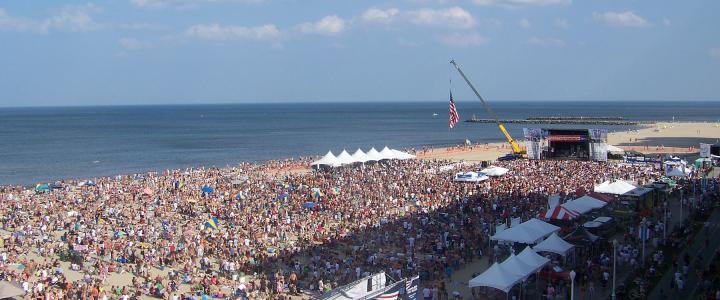 June 2019
This June, Virginia Beach is embracing the summer heat by filling up the long days of sunshine with exciting events taking place each weekend. This month, visitors can enjoy world-class art along the Virginia Beach Boardwalk, a celebration of all things Rock 'n Roll, our unique surfing heritage, and much more!
 
Boardwalk Art Show

June 13-16
18th - 35th Streets, Virginia Beach Boardwalk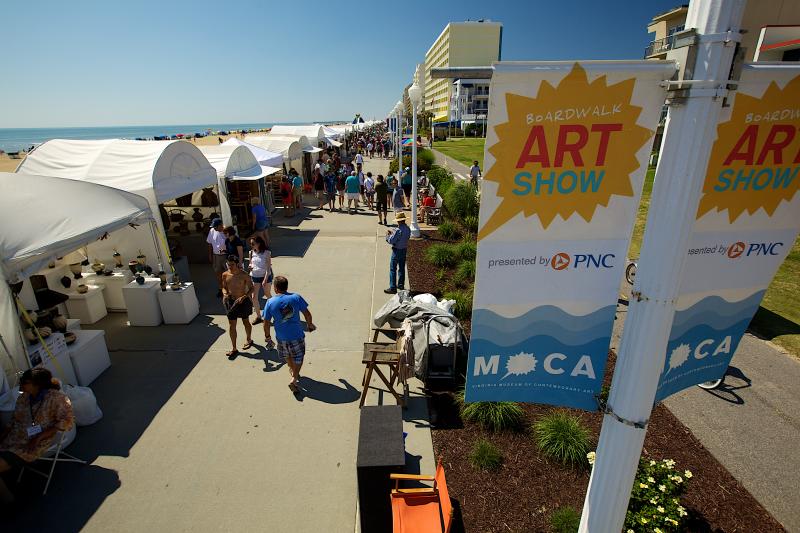 Boardwalk Art Show

The 64th Annual Boardwalk Art Show, presented by PNC Bank, will feature blocks of fine art from 275 artists from across the US, great food and live entertainment along the Virginia Beach Boardwalk. The prestigious event is sponsored by the Virginia Museum of Contemporary Art (MOCA) with vetted artwork displayed along the backdrop of the Atlantic Ocean. To get the VIP experience, opt for tickets to the Boardwalk Beach Club presented by Steinhilber's Restaurant, an 80-foot tented space along the boardwalk offering valet parking, an open bar, lunch service and beautiful ocean views.
June 14-15
5th Street, Virginia Beach Oceanfront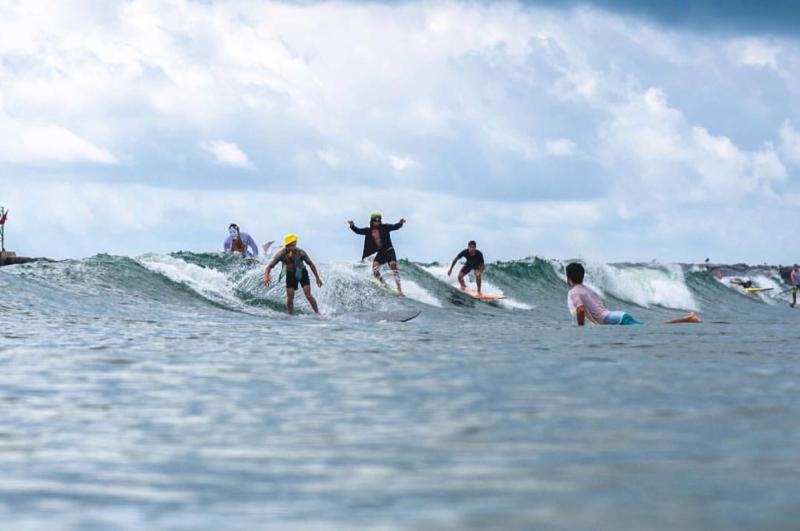 @logstradamus, Instagram
Logstradamus started eight years ago as a semi-formal single-fin surf contest where the winner would win a golden tricycle that was dubbed the Golden Chariot.  Since then, it has grown into a multi-day music and surfing festival.  This free event celebrates both eccentricity and expression and everyone is welcome.  
Latin Fest

June 21-22
24th Street, Virginia Beach Oceanfront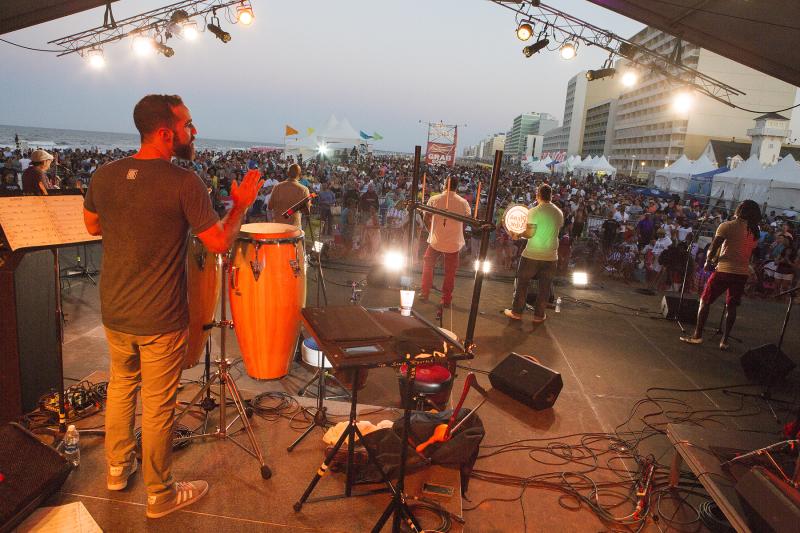 Latin Fest

Virginia Beach is celebrating the sights and sounds of Latin culture with Latin Fest, a festive weekend featuring authentic music and delicious cuisine! The fun takes place on the beach at 24th Street with live bands playing Salsa and Merengue rhythms under the stars. Dance the day away during the Zumba fitness marathon or enjoy the vendors and cultural activities in the Latin Village at 24th Street. Latin Fest is a free event.


Sandstock Tribute to Rock & Roll

June 28-30
24th Street, Virginia Beach Oceanfront
Sandstock Tribute to Rock & Roll

Kick off your shoes and dance in the sand at Sandstock – A Tribute to Rock & Roll, a beach-inspired variation on Woodstock. Tribute artists will crank out hit after hit, covering popular favorites by Van Halen, Aerosmith, Guns N' Roses, Fleetwood Mac and other rock titans on "dueling" stages, the Hippy Dippy Stage and the Flower Power Stage, at 24th Street at the Virginia Beach Oceanfront.