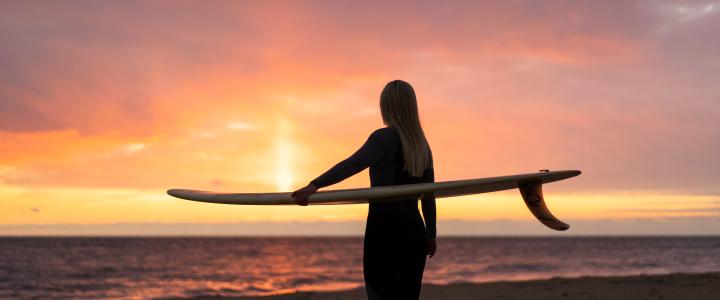 As spring and summer weather rolls in, there may be no better time to get out and enjoy the beauty of Virginia Beach. With a host of measures in place to ensure your health and safety while you are here, here's everything you can do at the beach and boardwalk to take full advantage of the season.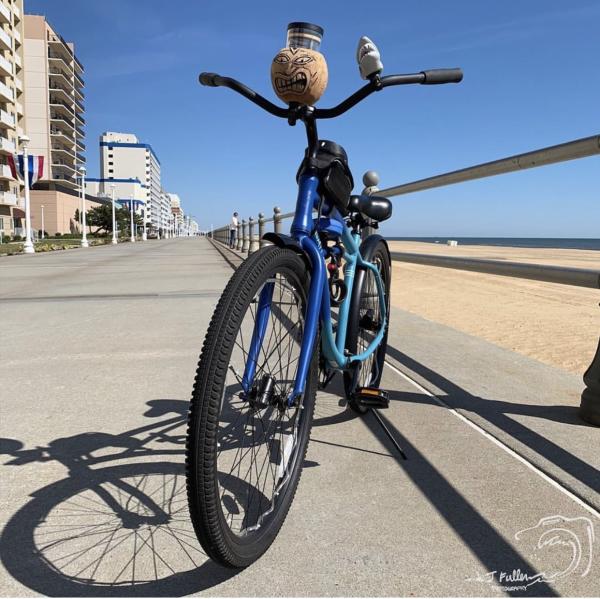 @jfullerphotography, Instagram
The Virginia Beach Boardwalk was built with cyclists and walkers in mind. With separate biking and walking paths, cyclists can ride their beach cruisers along the coast without having to dodge pedestrians or cars, which makes it a safe place to explore for younger riders.
The 3-mile long Boardwalk is also our favorite place to break out our favorite beach cruiser bikes. You can even find tandem beach cruisers for a more challenging cooperative experience beside the beach. Whether you opt to ride the entire length of the Boardwalk or just ride your bike from stop to stop, this is one of our favorite Virginia Beach experiences.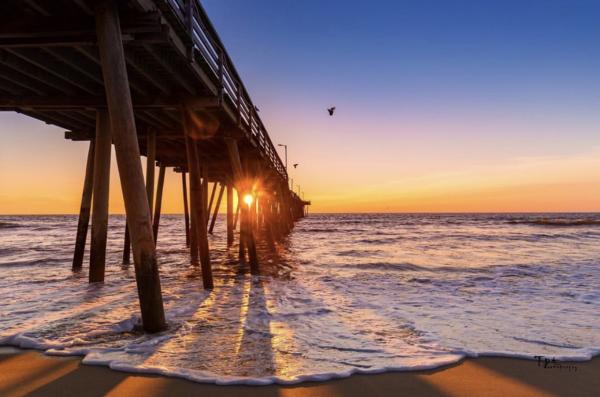 @tpt_photo, Instagram
A sunrise in Virginia Beach is a sight you won't soon forget. With the world still sound asleep, the show is about to begin with a light-show over the Atlantic Ocean - and you have a front-row seat. Watch through the dancing sea oats on the dunes of Sandbridge, as the waking sun glistens on the morning surf. If you're at the Oceanfront, beat the rush of the day's first beachgoers and take in the colors of the dawn behind King Neptune or on the Virginia Beach Fishing Pier.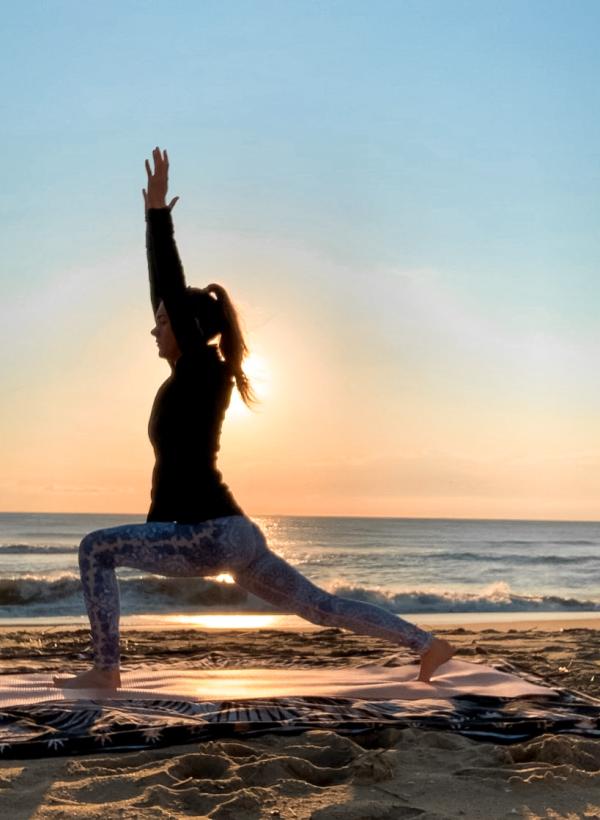 From running or walking next to the incoming tide, trying your luck at a fat-tire bike, or even bringing your yoga mat for some sunrise salutations with the actual sunrise, there is no shortage of ways to exercise at the beach. As long as you do your part to maintain social distancing guidelines, this is a great way to get out and enjoy our coastal city right now, and always.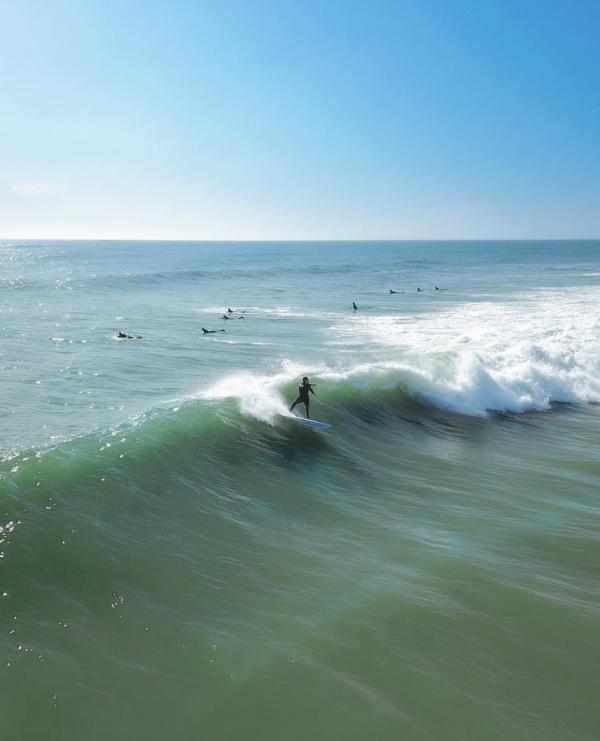 @jwillyagaze, Instagram
Considered by many to be the birthplace of East Coast surfing, the spirit of surfing runs deep in Virginia Beach. Whether you're a novice, a "grommet" or a seasoned pro, catching one of our swells is a local experience you need to try.
Depending on the season, scoping out the ideal surfing conditions in Virginia Beach has become an art form. As many of our resident wave-riders will tell you, riding the perfect wave here comes at the cost of patience, tenacity and a little bit of luck – and that's just how we like it. For those hopping on a board for the first time, Virginia Beach often offers the right conditions to safely ease into the action.  
@vbcurrents, Instagram
Known as the "Rockfish Capital of the World," Virginia Beach and its neighboring waters are home to a multitude of freshwater, brackish and saltwater fishing opportunities. With the food-rich Chesapeake Bay adjoining the Atlantic Ocean in Virginia Beach, a long list of fish, including croaker, spot, flounder, striped bass, tautog, sea bass, trout, bluefish, skipjack, cobia, mahi-mahi, Spanish and king mackerel, puppy and red drum, yellowfin and bluefin tuna, white and blue marlin, amberjack and wahoo are abundant at various times of the year. 
Throwing a line over the edge of a fishing pier, such as the Virginia Beach Fishing Pier, or simply sticking a pole in the sand and letting out some line are both great options for the land dwellers looking to test their luck without setting sail.