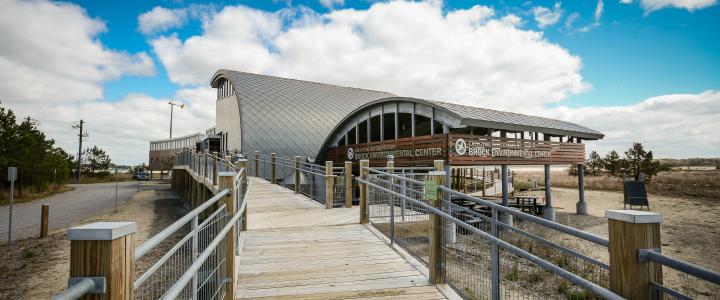 As Earth Day quickly approaches, we are reminded of the personal responsibility we all share as environmental stewards of our planet. From helping to support our local agriculture, to learning more about how we are protecting and restoring our local natural resources, here are some ways you can join us in keeping it green this Earth Day.
Visit one of our many You-Pick farms in the Pungo community and enjoy a variety of handpicked produce.
Stop by New Earth Farm for some on-site cooking classes and enjoy some of the area's top chefs showing you how to create local, seasonal recipes, straight from the farm.
Dive in on some fresh local seafood for a cause at one of our many sustainable restaurants.
Hop aboard an unforgettable oyster-farming boat tour with Pleasure House Oysters, and help harvest some legendary Lynnhaven oysters, known for their delectable size and saltiness.
Attend an event at the Virginia Beach Convention Center, the country's first convention center to earn the U.S. Green Building Council's LEED® Gold certification.
Enjoy a stunning view while receiving a hands-on environmental education from the Chesapeake Bay Foundation's Brock Environmental Center, one of the most energy-efficient buildings in the world.
With so many fun, fulfilling and tasty ways to give back to our planet, we think Earth Day is cause for celebration. Thanks to a host of eco-friendly ways in which to enjoy our unique coastal surroundings, living the sustainable life in Virginia Beach has never been easier.