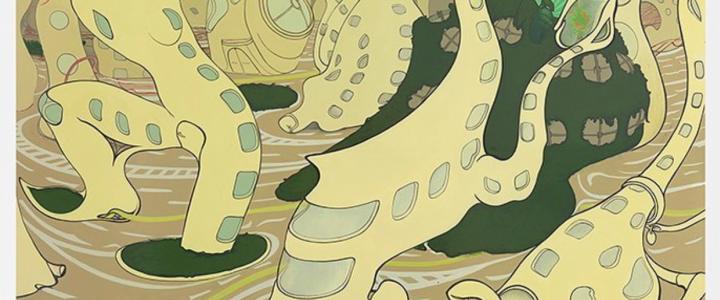 From the ever-changing exhibits at the Virginia Museum of Contemporary Art (MoCA) to the diverse collection at the Chrysler Museum of Art in neighboring Norfolk, we love to celebrate our area's artistic roots every chance we get. Here are some of the exhibits we'll be checking out this summer.
As the cornerstone of the ViBe Creative District in Virginia Beach, MoCA is an exploration of the masterpieces of today by artists of regional and national notoriety. With regularly changing exhibits, there is always something new to see, but that is not all that the museum has to offer.
Exhibits

March 17 - August 19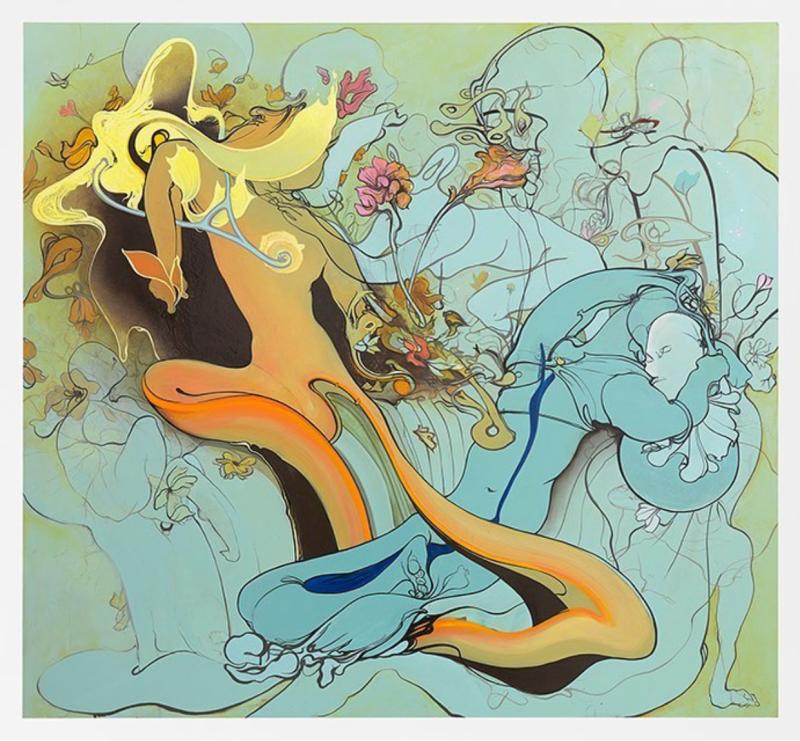 @virginiamoca, Instagram, "Earth and Sea," 2016 - Artist: Inka Essenhigh, Courtesy of Miles McEnery Gallery
The modern works of Inka Essenhigh hang in the Smithsonian American Art Museum in D.C., The Museum of Modern Art in New York, the Tate in London, and now right here in Virginia Beach, where her newest exhibit, "Inka Essenhigh: A Fine Line," is staying at the beach this summer before embarking on a national tour. Using a mix of enamel paints and traditional oils, Essenhigh's work is an exploration of a whimsical, colorful world of fairies, ghosts and other mystical creatures. The exhibition features 29 pieces that explore the full range of mediums used by Essenhigh throughout her career.

March 17 - August 19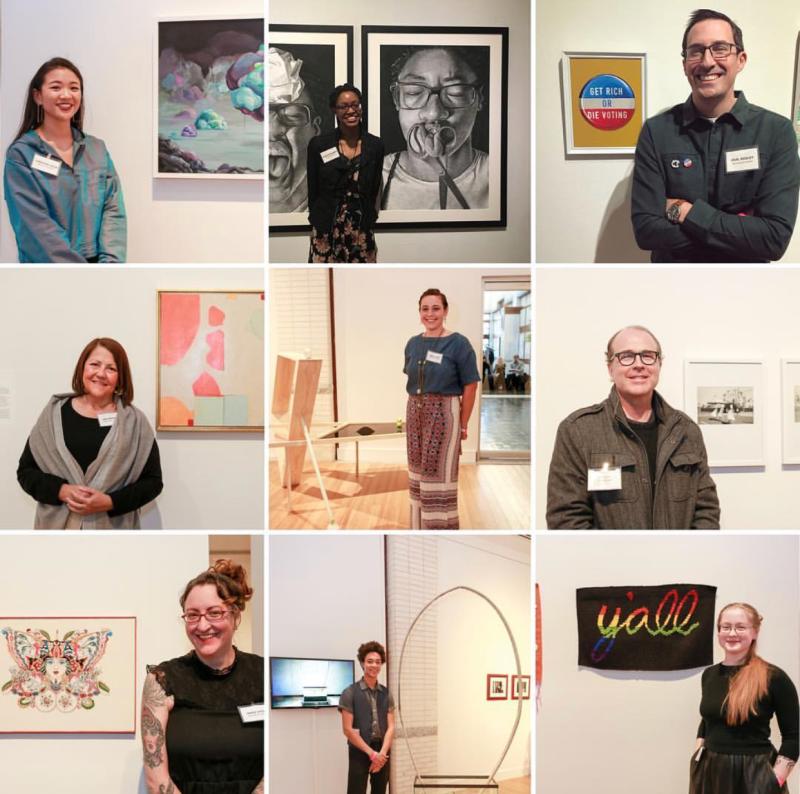 @virginiamoca, Instagram 
Comprised solely of works of art by Virginia-based artists, the 23rd Annual New Waves exhibit is a great demonstration of the level of talent coming out of the Commonwealth, including some from right here in Virginia Beach. To determine who is represented in the exhibit, a juror selected 30 artists, from 378 artist submissions, to be featured. Visitors can even sign up for a Master Class with a few of the selected artists. This year's Master Classes are with textile artist and quilter, Marie Fornaro (June 23), Virginia Beach photographer, Echard Wheeler (July 21), and paper collage and adhesive artist Melissa Schappell (August 11).
The Chrysler Museum of Art, in neighboring Norfolk, is a must-visit for all art lovers. Only about a 25-minute drive from the Virginia Beach Oceanfront, you'll definitely want to check out these exhibits while you're here.
Exhibits
The Art of Revolution: Chinese Propaganda Posters from the Collection of Shaomin Li

Through June 24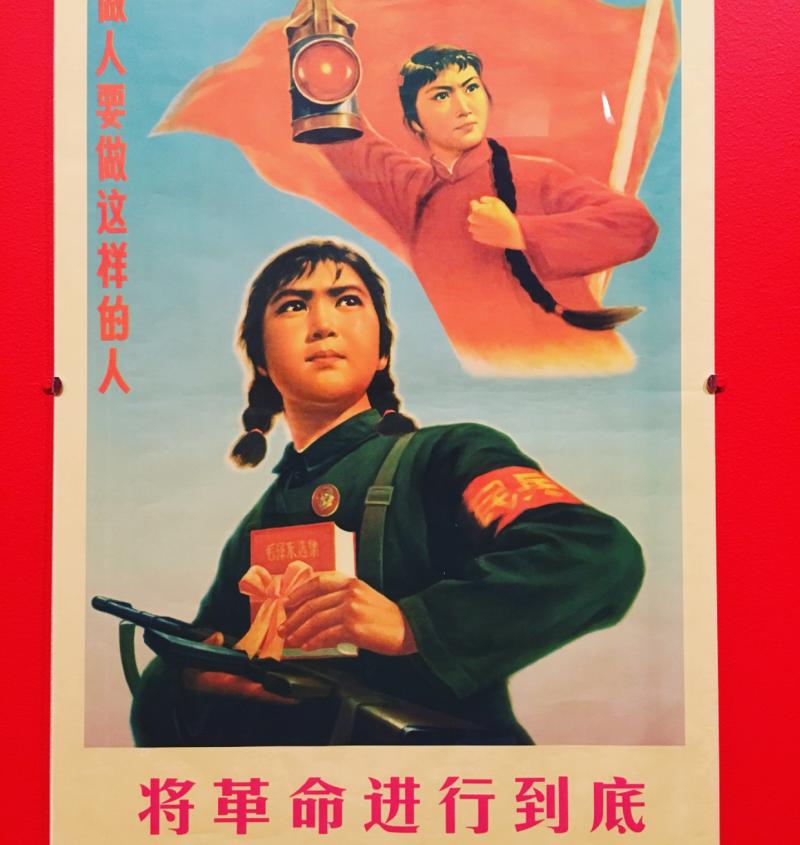 @amymartinette, Instagram
Chinese painter, Shaomin Li, is a former member of the Chinese army who is now a professor at Norfolk's Old Dominion University. After being asked as a young man to paint a portrait for the Chinese leader, Mao Zedong's funeral, he became fascinated with the political and social realities in Communist China. His collection includes more than 20 posters of some of China's most iconic pieces of propaganda.

August 12
@mrphab & @mrphabphotos, Instagram
Photographs Take Time explores the relationship between photography and time, spanning from the early 19th-century, when subjects sat motionless during the long photo-taking process, to today, where multiple moments can be captured in a single frame. The exhibit includes work by Harold Edgerton, Vera Lutter, William Christenberry and more.

Through September 9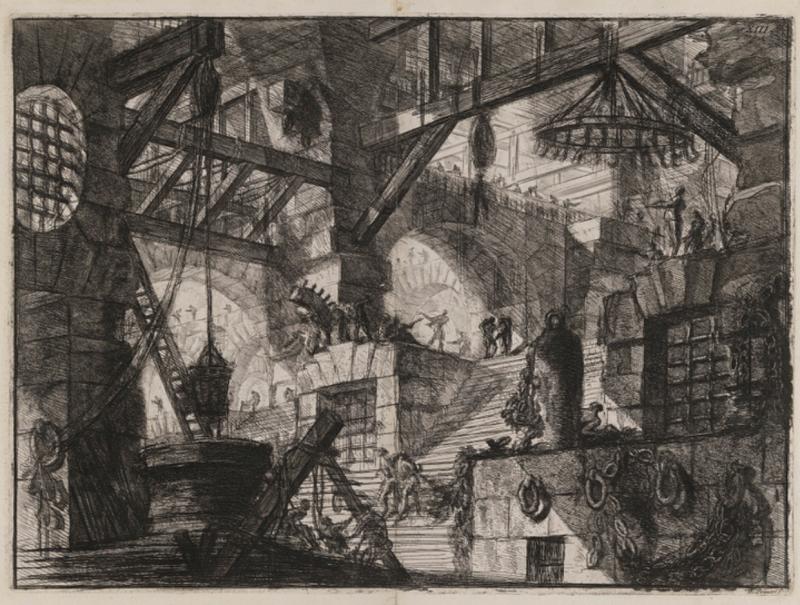 @michaelberlucchi, Instagram
Giovanni Battista Piranesi's 1761 series of large-scale architectural etchings is a must see-see for all art history fans, as they are some of the most well-known etchings in the world. The Italian artist portrayed complex, impossible spaces as an alternative to the traditional confines of a normal prison.
Promise and Perception: The Enchanted Landscapes of Sibylle Peretti

Through September 11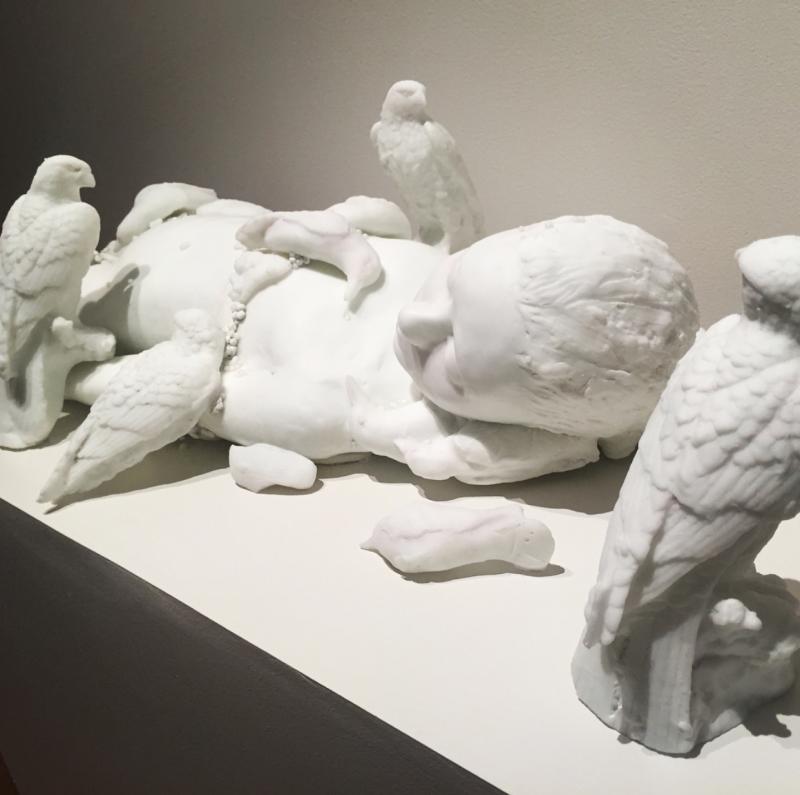 @nomadic_elf, Instagram
German-born artist, Sibylle Peretti, uses two-dimensional kiln-formed panels and three- dimensional lost-wax castings to portray beautiful landscapes symbolizing the disharmony of mankind's relationship with nature. The exhibit includes many of Peretti's dream-like and thought-provoking pieces.
Cover image:
@virginiamoca
, Instagram, "New Condos," 2016 - Artist: Inka Essenhigh, Courtesy of Christopher Burke Studios, New York