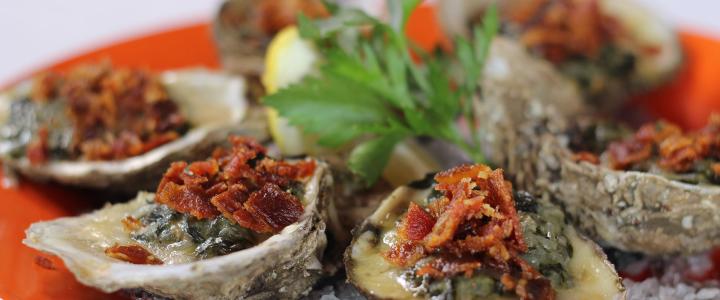 This could be considered the holy trinity. Enjoying all three of these while taking in a Chesapeake Bay sunset? Well, that just might be heaven… or Virginia Beach!
A little-known fact is that Virginia Beach offers some seriously delicious barbeque, most often found paired with our locally crafted beers. In the fall, these are taken to the next level when served hand-in-hand with our traditional oyster roasts. And, of course, you guessed it. We grub on this trifecta dockside!
Be sure to check out our local BBQ joints for some finger-lickin' ribs or pulled pork sandwiches from Beach Bully, Lulu's Smokehouse and Tavern, Malbon Bros., Smoked from Above, or Whitner's. Accompany them with a round of pints from Back Bay Brewing Co., Reaver Beach Brewing Co., Pleasure House Brewing and Young Veteran's Brewing Co., then slurp back some Lynnhaven oysters on the half shell for a truly authentic Virginia Beach experience.
Then, repeat.