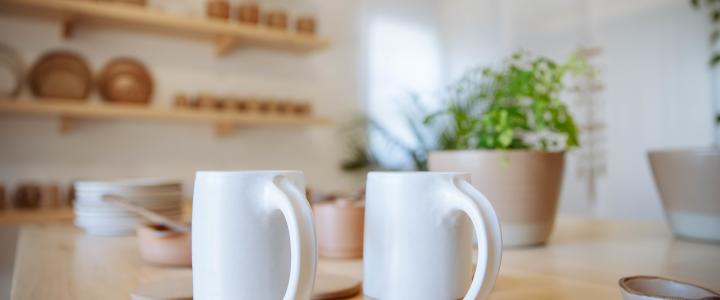 As we hunker down for the next couple of months to continue to stay at home and keep our social distance, we will be here to highlight all of the ways you can take advantage of our local offerings to brighten your day.
While we can't be out shopping at our local stores right now, there are still plenty of ways to support Virginia Beach businesses online. So, sit back, relax, and explore some of the best shopping in our coastal city in the comfort of your own home.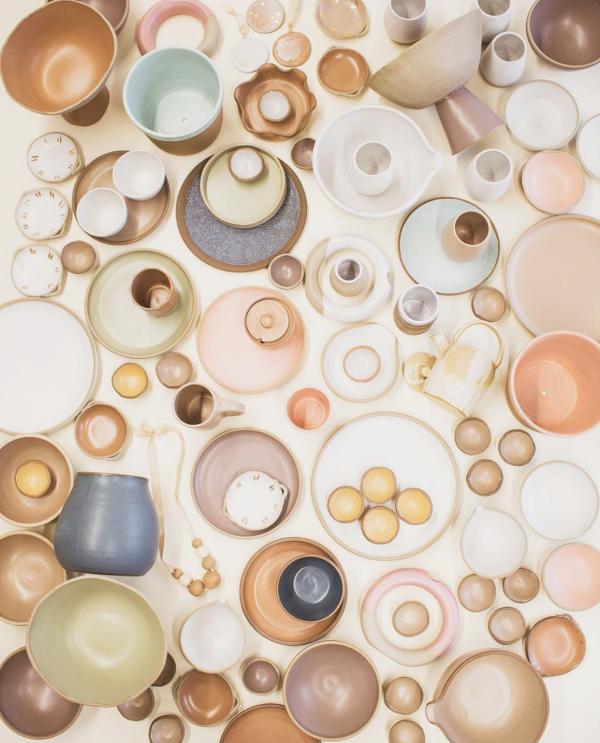 @jars.of.dust, Instagram
While Jars of Dust is normally one of our favorite shops to visit when in the ViBe Creative District to see the pottery making up-close, their online shop is the perfect place to find your new favorite coffee mug to get you through these busy days of working from home.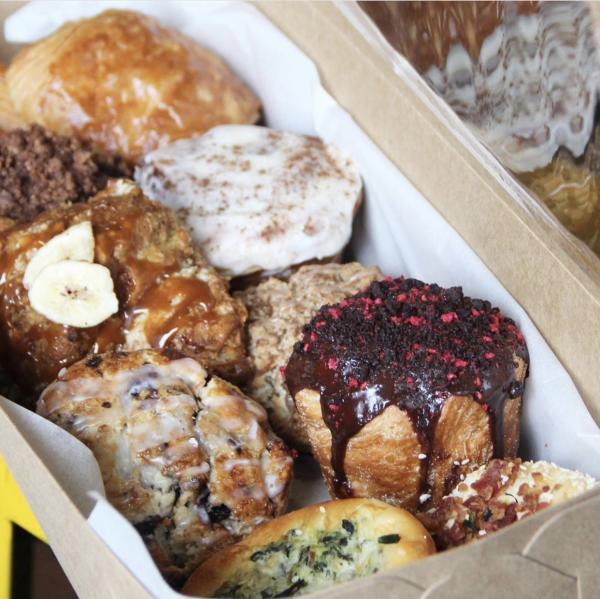 ---
@maysparlor, Instagram
When you wake-up craving some carbs, look no further than May's Parlor in the Oceanfront Area, who is offering their appropriately-named Cooped-up Collection Box. Each box features a rotating selection of a dozen pastries and baked goods, such as the Quarantine Florentine Spinach Danish, The Kids are Bacon me Crazy Danish, or the Flatten the Curve Croissant.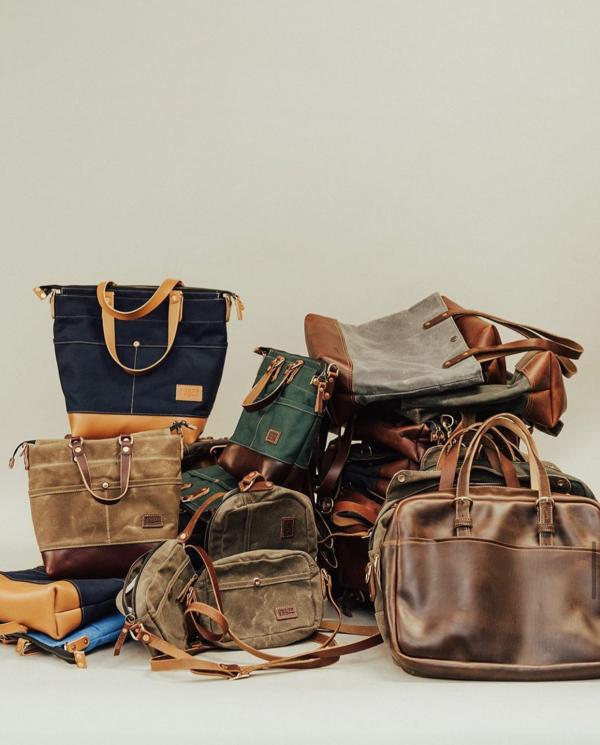 @northendbagco, Instagram
While you may not need your purse much right now, it won't be long before we're heading out once again. North End Bag Company is crafting handmade leather bags from scratch, using a variety of multi-era vintage sewing machines. From when the design is sketched to when the sewing machine whirs to a stop, no detail is overlooked in building these timeless and sturdy bags.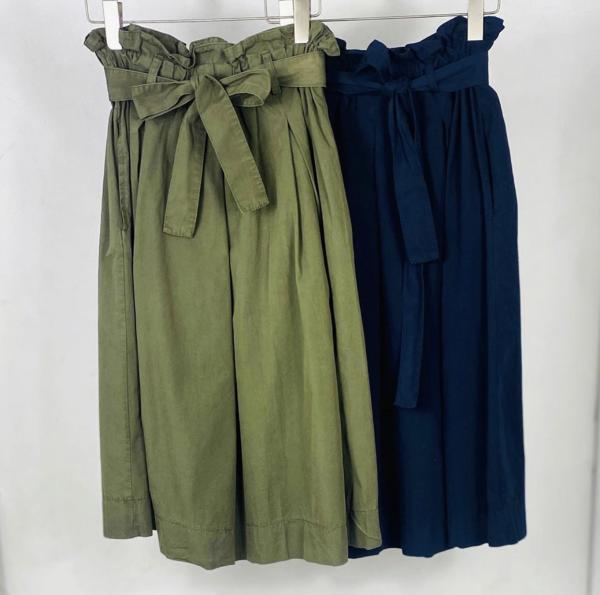 @frenchtwistboutique, Instagram
Inspired by owner Annie Reichhoff's visits to family in Paris, the French Twist offers exclusively European-inspired fashion, decor, design in this charming little boutique. From clothing, jewelry, and accessories, to candles and artwork, this shop, operating out of The Artery at the Oceanfront, is a great way to bring a little wanderlust inspiration home.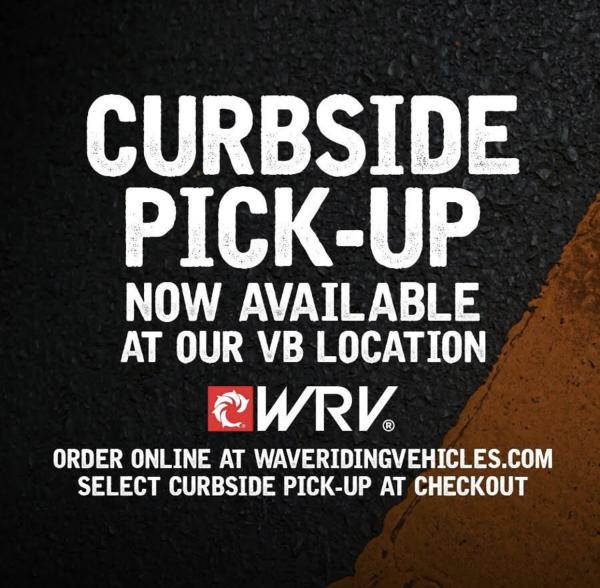 @wrv1967_vabeach, Instagram
As one of the preeminent surf shops in the area, WRV has been outfitting Virginia Beach residents with the local surf styles since 1967, and no quarantine is going to change that. They are even currently offering curbside pick-up for your online orders. Whether you're looking for surfing gear, or just want to dress in all the finest locally made garb, this place is a local icon. From the T-shirts, tank tops, sweatshirts, and hats featuring their famous logo you'll see all around town, to really any other kind of beach-essential attire you could want, WRV has it all.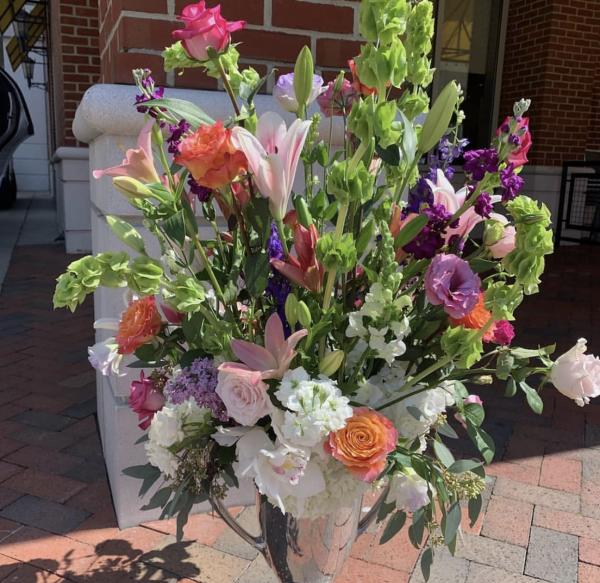 @eclecticdesignflorist, Instagram
Whether you are sending them to a loved one, or just need a little something to brighten your own day, we can't think of a better time to order a bouquet from this local florist, located at Town Center. Available for order online or by phone, this is a foolproof way to send a little happiness.
@theroyalchocolatevb, Instagram
If you're in search of something a little sweeter, you have options here, too. Candy connoisseurs can find some of our favorite local confections at The Royal Chocolate, at Town Center. Whether on the hunt for Easter candy, or just something to satisfy that sweet tooth, this local chocolate shop has everything you need, available for order online.

@mrsbonescollars, Instagram
One of the silver linings of being home more often has been spending more time with our four-legged friends. Why not treat them to some new, local swag, too?  Mrs. Bones, who has been creating custom dog collars and leashes from more than 500 brocade, tapestry, velvet, tartan and jacquard woven trims, has everything you need to make sure man's, and woman's, best friend is wearing the latest in Fido fashion during this time, all available online.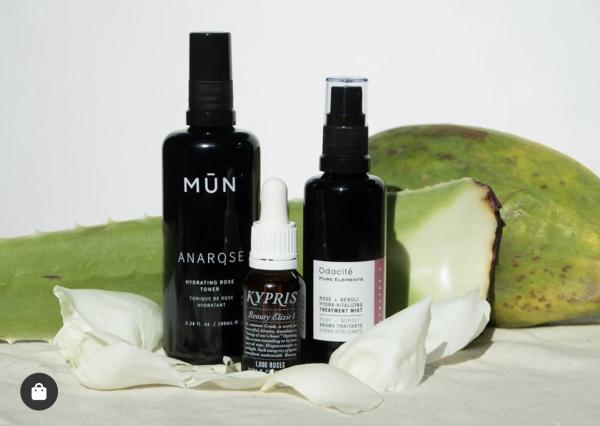 @glowapothecary, Instagram
From holistic, high-performing skincare products, to chic, natural clothing and more, this boutique has everything you need to nourish your mind, body, and soul, available in their online shop. In a time where we could all stand to take more time to focus on our own well-being, Glow Apothecary has everything you need for a little wellness at home.