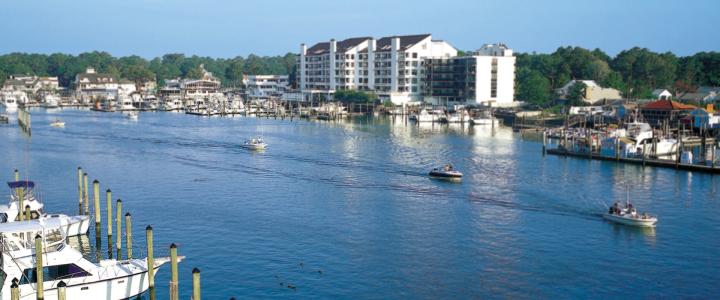 With our location nestled between the Chesapeake Bay and the Atlantic Ocean, it's almost impossible to not be by the water wherever you are in Virginia Beach. In fact, being on, in or next to the water is our way of life here, and we take full advantage of it.
 You, too, can enjoy our expansive waterways, and you don't need even need a boat! Whether it's toasting to the sunset with a locally crafted beer in hand at a dockside bar on the Chesapeake Bay, saluting the sun with a yoga session at the Sandbridge Beach or taking in a musical performance or art show ocean-side at the Resort Beach, we do it all by the water. Of course we have all of the activities you might expect from a beach destination – from paddle boarding to surfing and fishing to parasailing and of course, kayaking. For us, being around the water is a way of life in more ways than one. We even eat our local oysters while standing in the water, wearing waders and all, and we take great pride in preserving our waterways for generations to come.
When visiting, be sure to set the course for a nautical experience that suits you.