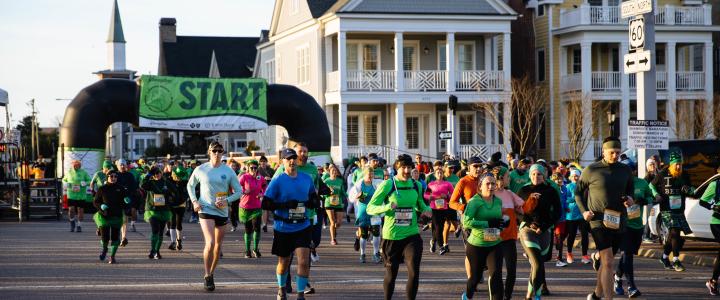 March 2023
As spring begins to bloom, March brings with it many reminders of all the family-friendly fun to be had along our coast. 
A ST. PADDY'S DAY TRADITION
51st Annual Yuengling Shamrock Marathon

Virginia Beach Oceanfront

March 17-19

You don't have to be Irish to go for the gold during VB's favorite St. Patrick's Day tradition. The Yuengling Shamrock Marathon celebrates its golden anniversary this year with its usual weekend-long festivities, which include a race distance for every goal and for all ages and abilities (Marathon, Half Marathon, 8K, and other challenges) and a post-race celebration at the finish line, complete with music, Irish stew, and Yuengling beer, of course!
LIVE ENTERTAINMENT AT TOWN CENTER
Live entertainment continues to be the star of the show at the Virginia Beach Town Center, with a month-long schedule of live performances that'll have you singing, laughing, and dancing along.
Out of the Box Emerging Artists Series

Miller Studio Theatre
 
March 9
Join us every Thursday through March 9 for a FREE concert by one of Hampton Roads' best local bands, hosted live by WHRO's Paul Shugrue! Every Out of the Box concert starts at 7pm with doors opening at 6pm. Concerts are standing room only - please contact info@sandlercenter.org or call 757.385.2535 regarding a VIP table purchase or sponsorship. Performances are as follows:
Ballet Coppélia
 
Sandler Center for the Performing Arts

March 11 at 2:00 p.m. & 7:00 p.m.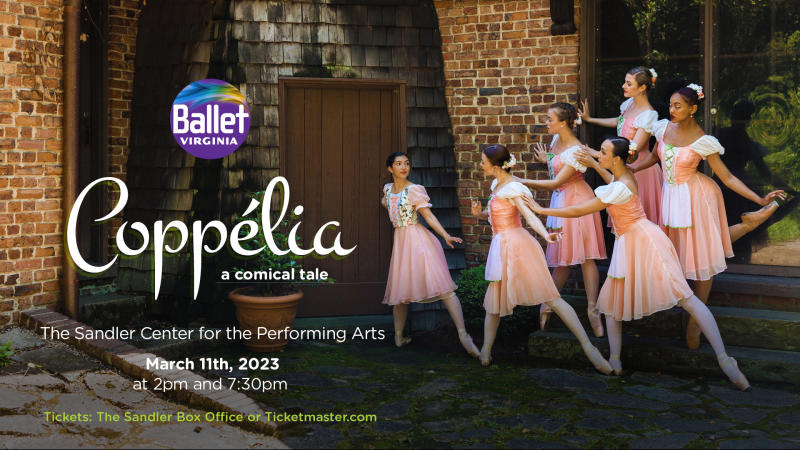 Join Ballet Virginia for this classic comic ballet for the whole family to enjoy. Everyone will be captivated by Dr. Coppélius' charming life-like doll, Coppélia, and the entertaining mix-up that ensues. There is young love, jealousy, mistaken identities, and mischief. But, in the end, true love wins. Delightful music by Delibes and beautiful choreography danced by our professional company will make this a ballet not to miss.
Tickets may be purchased online or at the Sandler Center's box office.
FARMERS' MARKETS

Spring is almost around the corner, and we can feel it in the air. Get a head start on the best of the season with a visit to one of our beloved farmers' markets. 
 
Shore Drive Farmers Market
 
Lynnhaven Coffee Company

March 4, 11, 18, & 25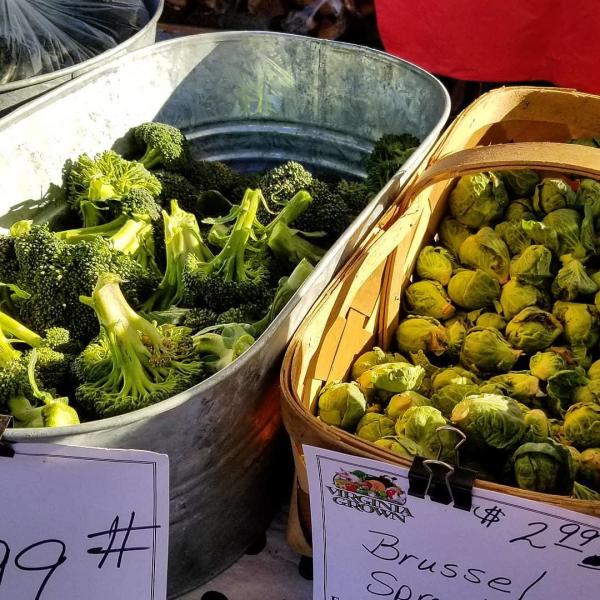 Grab a coffee from Lynnhaven Coffee Company and shop among the locals as you browse a variety of products from area farms, artisans,  bakers, seafood producers, and more every Saturday, from 9 a.m. until noon at the Shore Drive Farmers Market. Vendors include Full Quiver Farms, B&H Produce, Veg Out Gardens, Gateaux Bakery, and many, many more. 
Old Beach Farmers Market

Croc's 19th Street Bistro Parking Lot

March 18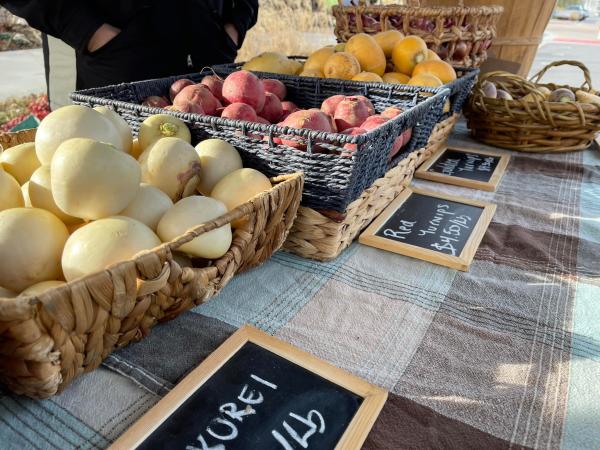 For the ultimate VB experience, head to the ViBe Creative District to browse and shop at the Old Beach Farmers Market, showcasing seasonal fresh fruits and vegetables, meats, eggs, seafood, cheeses, baked goods, artisan breads, savory foods from local chefs, soaps, flowers and more. This is your only chance to experience the market this month until it returns to its weekly schedule in the summer.
ARTISTIC PURSUITS
 
Adults and kids alike can inspire their inner artists this month, thanks to a variety of colorful activities, workshops, and events available in Virginia Beach.
Drawing and Printmaking Class
 
Virginia Museum of Contemporary Art
March 12 through April 2


In this introductory course, we'll look to contemporary artists for inspiration as we explore unique approaches to the traditional art of drawing and printmaking. We'll delve into the scratchboard technique, explore an assortment of drawing tools, and create intriguing prints using a variety of subtractive and additive printmaking methods including collagraph, monoprint, and linocut. By the end of this class, students will leave with a sketchbook full of new ideas and studies plus a collection of final drawings and prints.
Coffee + Conversation with Lauren Francis, With Good Reason
 
Virginia Museum of Contemporary Art
March 30
This month we will be joined by Lauren Francis, associate producer, With Good Reason, who will discuss selected works of art from our current exhibition Kara Walker: Cut to the Quick.