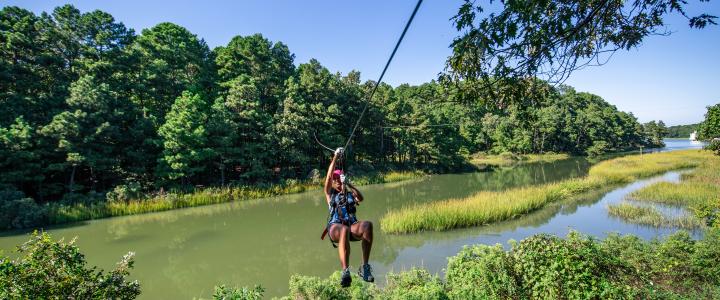 For many, Labor Day Weekend marks the conclusion of the summer months – a time to sit back, relax and reflect on a season of beaches, barbecues and beer. The weekend may indeed signal the end of one season, but instead of reflection and recuperation, we like to focus on the ushering in a new season in style. From fun on, and above, the water, to unbeatable seaside cuisine, and much more, Labor Day Weekend in Virginia Beach is the celebration that you won't want to miss.
Bike Down the Boardwalk


@lauriejacobson, Instagram
Opt for a ride with the whole family on a classic beach surry or go with one of the local favorite's - a beach cruiser. Visitors can even enjoy the leisure bike tour along the 3-mile boardwalk or the brunch and bike tour from Beach Bike Tours.
You can also ride your bike right on the sand with a fat tire bike. The wide tires of these bikes make riding on the wet sand as easy as riding on pavement. When in the Sandbridge District, you can rent fat-tire bikes from Surf and Adventure Company or Ocean Rentals LTD for a day spent exploring the beaches of Little Island Park and beyond in true local fashion.
Visit the Military Aviation Museum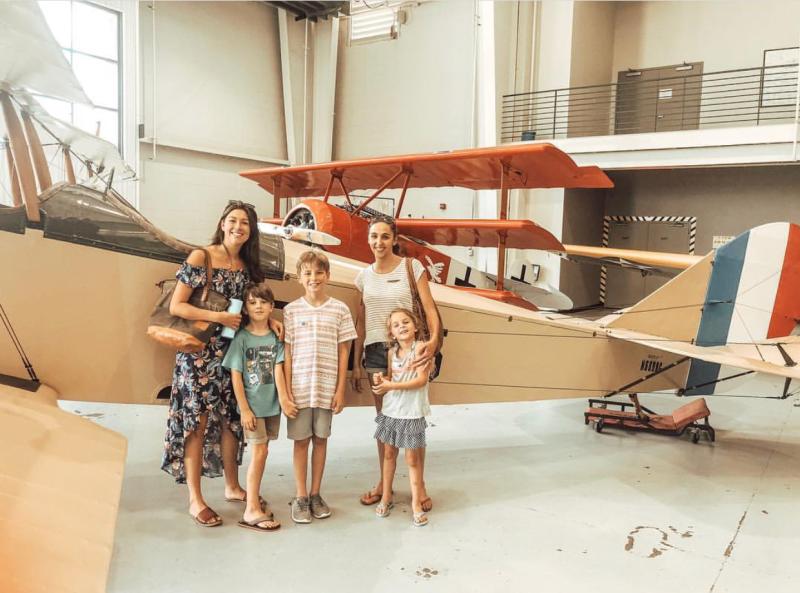 @kmmcreynolds, Instagram
Head out Pungo for a trip back in time to the Virginia Military Aviation Museum. It holds the largest private collection of 65 planes from the first 50 years of military aviation, and most of the aircraft have amazingly been restored to their original flying condition.
Climb Mount Trashmore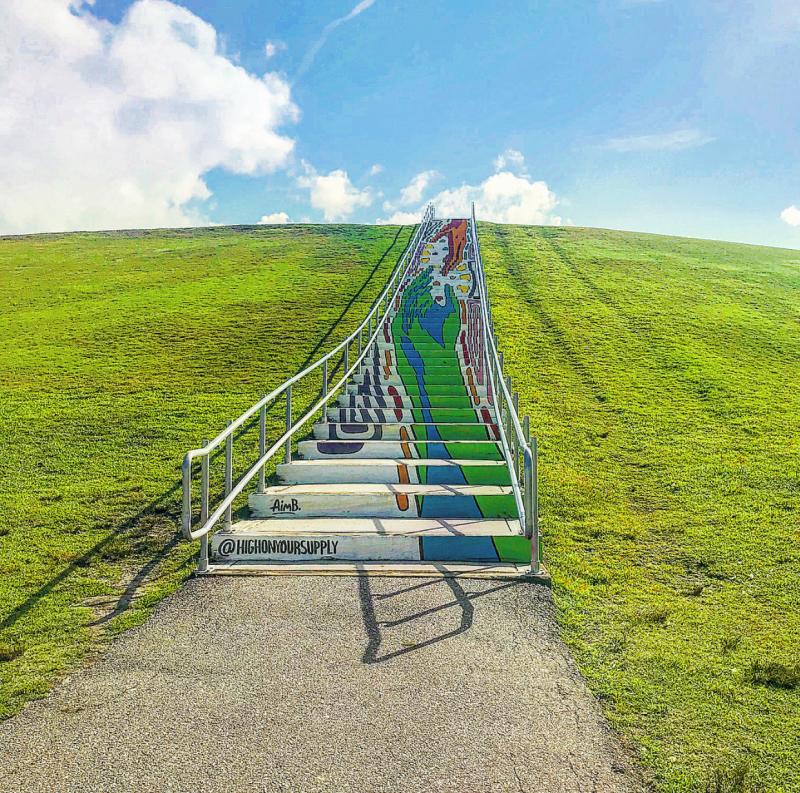 Photo Credit: @wa_apple360, Instagram, Artist: @highonyoursupply, Instagram
The world-renowned Mount Trashmore Park encompasses 165-acres and is comprised of two man-made mountains, two lakes, two playgrounds, a skatepark and vert ramp, and multi-use paths. The main mountain, Mt Trashmore, now 60 feet in height and 800 feet long, was created by compacting layers of solid waste and clean soil. Recognized for its environmental feat, this former landfill features a water-wise garden that boasts xeriscaping, where you can enjoy a beautiful garden that requires minimal water.
Test Your Shuffleboard Skill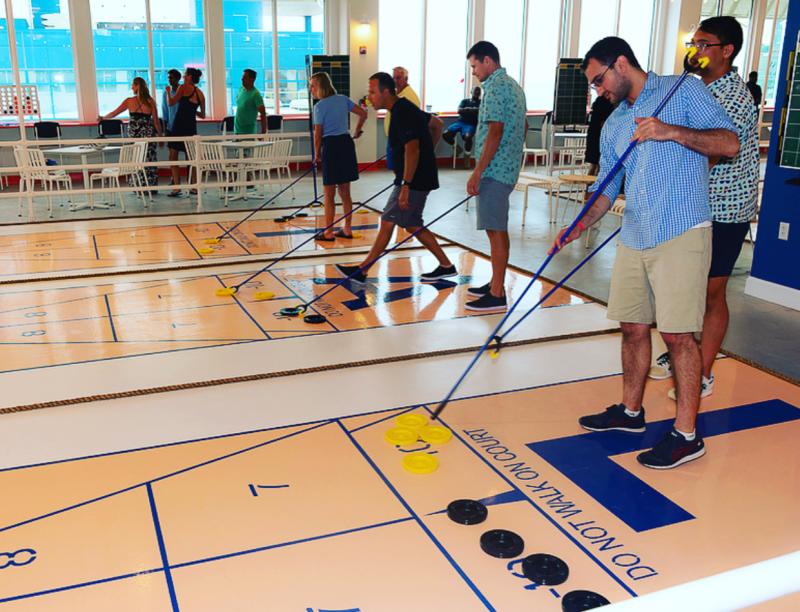 @beachsidesocial, Instagram
New this summer to the Virginia Beach Oceanfront, Beachside Social offers 10,000 square feet of ocean liner-inspired indoor Shuffleboard, Bocce ball, and other games, as well as expertly crafted cocktails, craft beer, and fast-casual cuisine. It's the perfect setting to getting social with both your friends and total strangers, rain or shine. Shuffleboard and Bocce courts are available on a first-come, first-serve basis.
Go for A Hike at First Landing State Park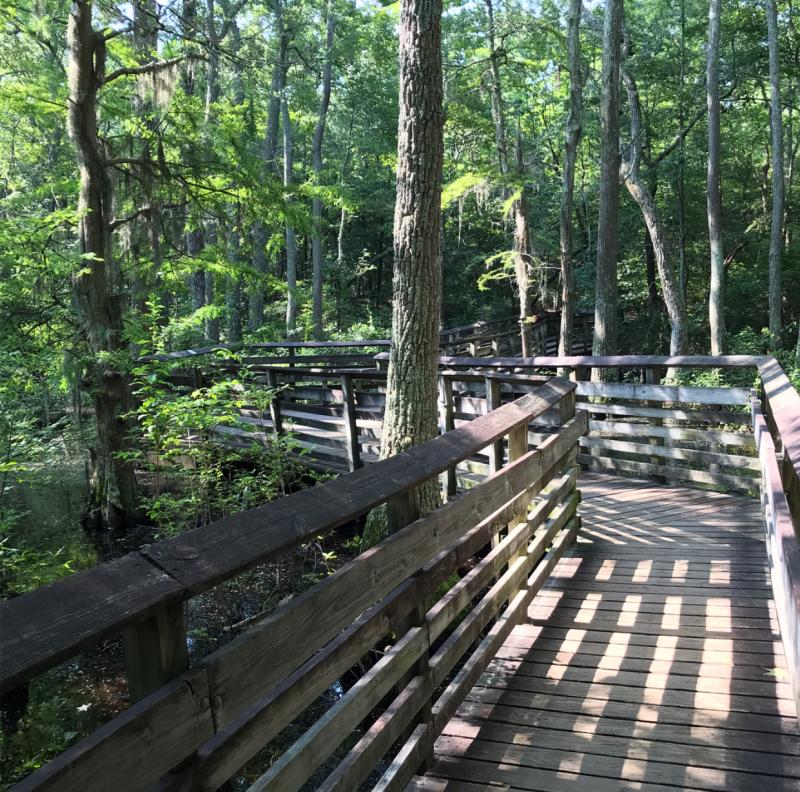 @matt.singerman, Instagram 
A short drive from the Oceanfront, head to First Landing State Park for a morning hike through preserved marshland dotted with towering Bald Cypress Trees adorned with Spanish moss. Opt for the Bald Cypress Trail, a 1.5 mile through and around the cypress swamps. There are many boardwalks and overlooks that offer unbeatable views of the enchanting swampland.
Enjoy a Local Breakfast at Doc Taylor's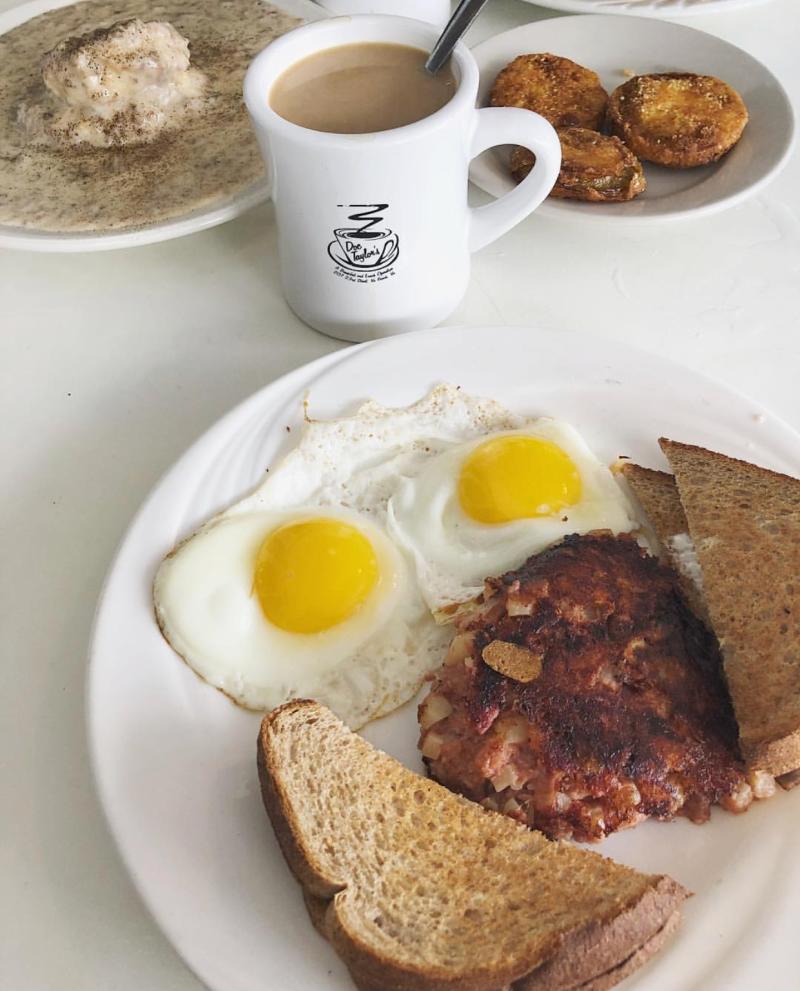 @lazy_lynne, Instagram
For soul-satisfying fare that gives a nod to our Southern culinary roots, look no further than the Oceanfront, where you'll find Doc Taylor's. This one-time doctor's home serves up delicious comfort breakfast and lunch food, Bloody Marys and mimosas. This spot is such a locals' favorite, that the menu even features several items named after some of their regulars.
Explore Your Wild Side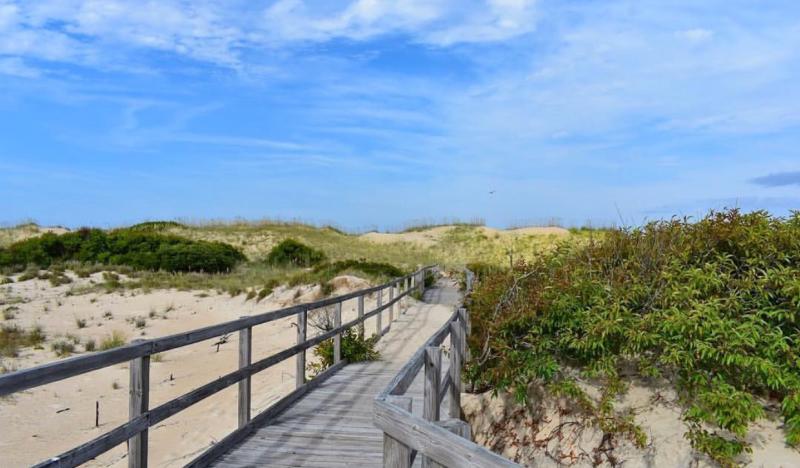 @fredwrose, Instagram
The Back Bay National Wildlife Refuge is a 9,108-acre refuge that is made up of barrier islands, dunes, beach woodland, freshwater marshes, maritime forests, ponds and ocean beaches. The refuge is situated on a thin strip of coastline typical of barrier islands found along the Atlantic and Gulf coasts. The majority of refuge marshlands are on islands contained within the waters of Back Bay.

Get an Unbeatable View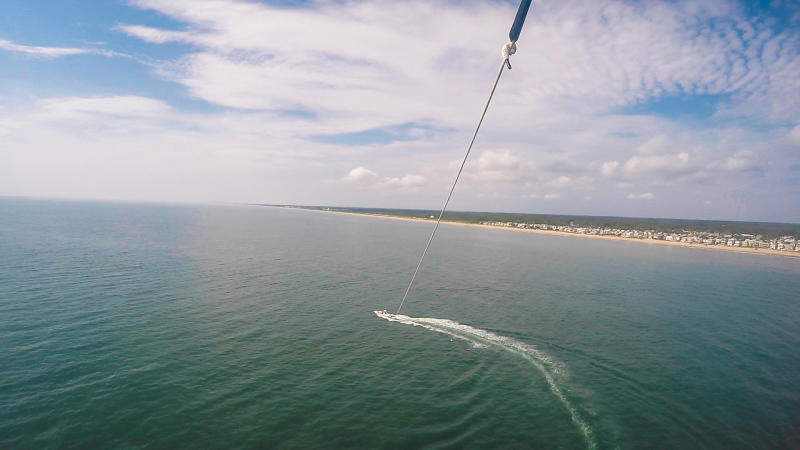 For a completely new perspective, and spectacular views of the Virginia Beach Oceanfront,  Rudee Inlet is the take-off point for several parasailing tours like Adventure Parasail, Pirate Parasail, and Air America Parasail. If you haven't experienced the serenity that comes with floating 1,000 feet about the water, we think you should give it a try.
Zipline at the Adventure Park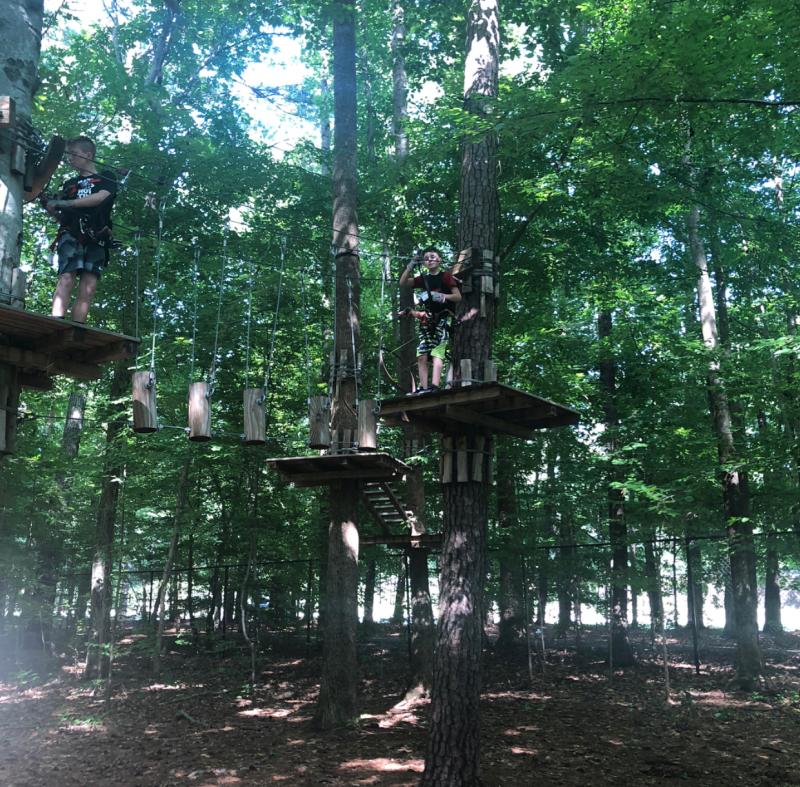 @powerhouse_pinup, Instagram
Take your holiday weekend to new heights with a highflying endurance test at the Adventure Park at the Virginia Aquarium. With 15 different treetop obstacle courses at varying degrees of difficulty, this is no walk in the park. Somewhere among the nighttime climbs up in the illuminated trees, zip-lines across Owl's Creek and the resolve-testing leaps of faith from what seems like a mile up, you'll forget that you're at sea level.
Plan your Labor Day getaway now!