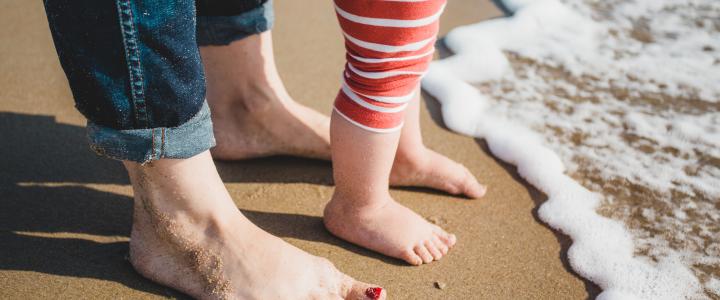 While the windswept sand dunes and seaside bungalows of Virginia Beach's Sandbridge district elicit memories of long summer days spent sun worshiping by the water, Fall might actually be our favorite time to spend a day exploring the beauty of the laid-back coastal community. With mild temperatures and smaller, if any, crowds, the relaxing destination becomes somehow even more so as the temperatures begin to cool. Here is how we would spend an autumn day living the life in Sandbridge.
7:00 AM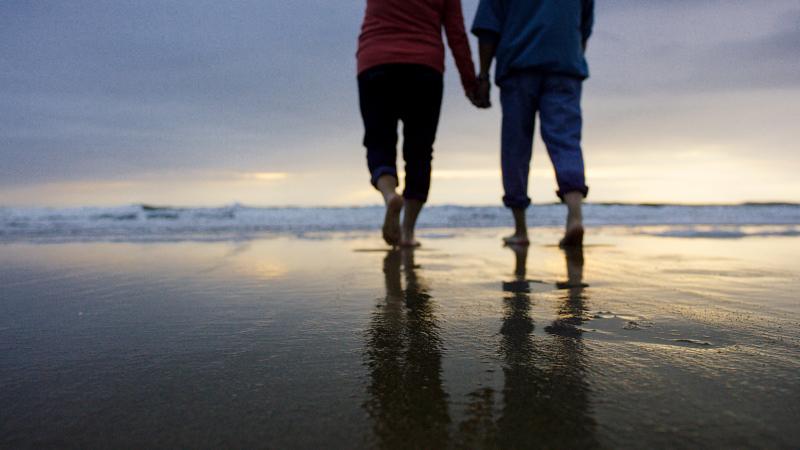 Go for a morning walk on the beach and take in the stunning colors of an autumn sunrise over the Atlantic Ocean and keep an eye out for that perfect seashell.
8:00 AM
Enjoy a Back Bay Benedict and a cup of coffee from Margie & Ray's Seafood, Crab & Raw Bar. A Sandbridge staple since 1964, Margie and Ray's has a seafood-centered menu that includes a she-crab soup that was voted the best in Tidewater. The freshly caught seafood and hometown feel of Margie and Ray's must be experienced by any Sandbridge visitor.
10:00 AM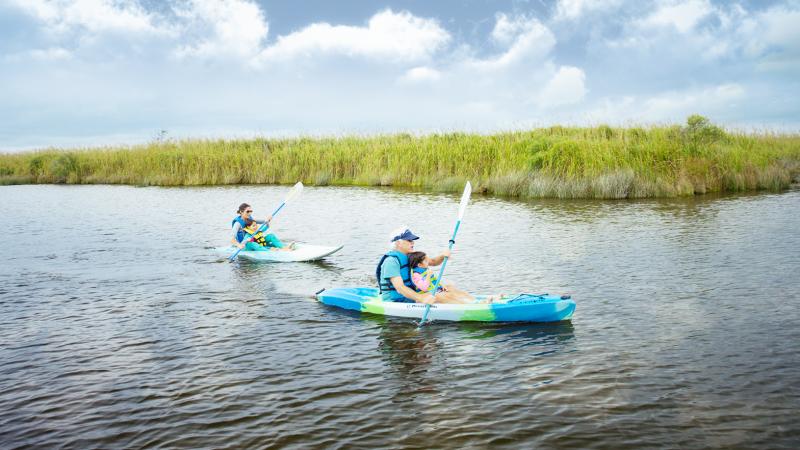 Rent some kayaks from Surf and Adventure Company to explore the beaches and waterways of Sandbridge in local fashion. The unencumbered beauty of the Back Bay makes it one of our favorite places to explore by water. Surf and Adventure offers guided tours of both Back Bay and the Atlantic Ocean. While beginners are welcome on the bay, the ocean tours, launching at Little Island Park, do require experience. All equipment is provided, so all you have to do is show up and hop in.

 
12:00 PM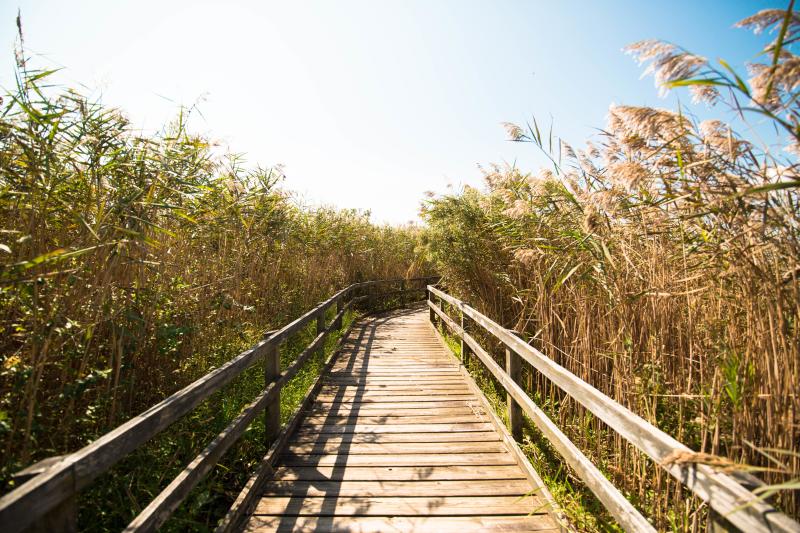 Explore The Back Bay National Wildlife Refuge, a 9,108-acre refuge that is made up of barrier islands, dunes, beach woodland, freshwater marshes, maritime forests, ponds and ocean beaches. The refuge is situated on a thin strip of coastline typical of barrier islands found along the Atlantic and Gulf coasts. The majority of refuge marshlands are on islands contained within the waters of Back Bay and is home to over 300 species of migratory birds, as well as river otters, white-tailed deer, mink, red and grey foxes and turtles. ​

 
1:30 PM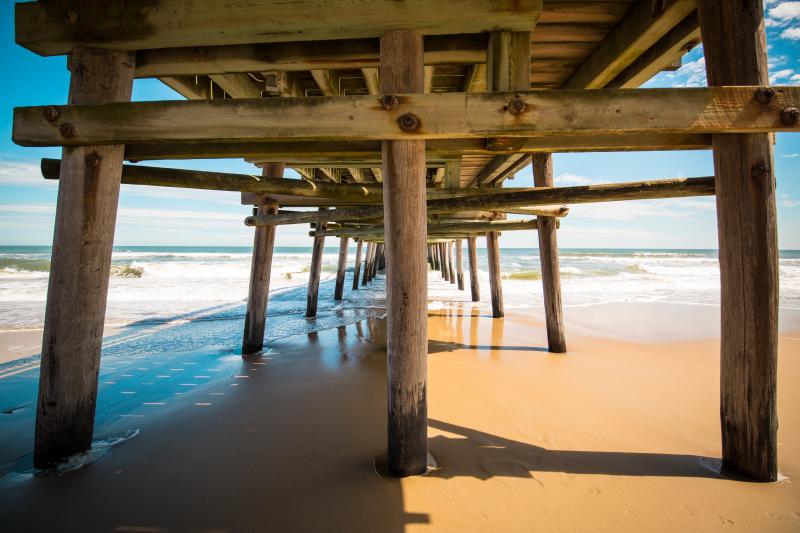 Head back for a relaxing day at the beach. Pack a picnic, build a sandcastle, enjoy the warmth of the sun, and dive into a good book. Beach days are not exclusive to the summer in Virginia Beach! Park at Little Island Park, where you can drop in a line from the fishing pier, ride fat tire bikes on the beach, and spend the day taking in the perfect weather.
5:00 PM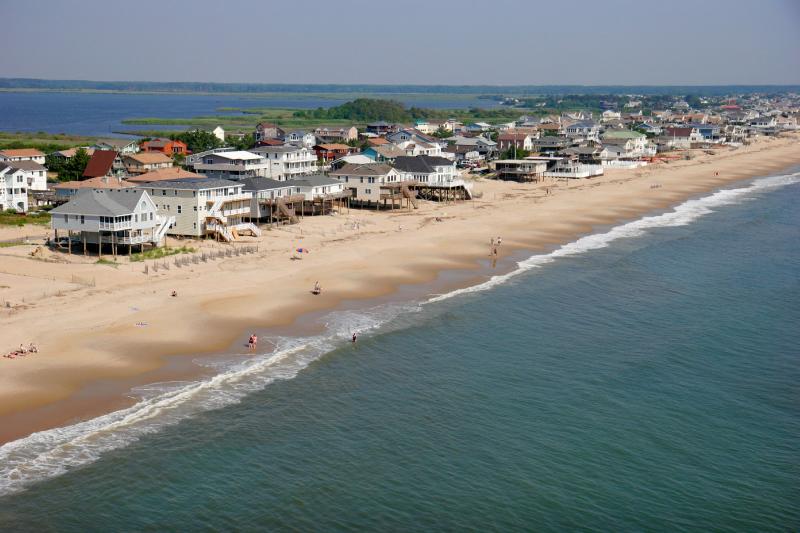 Head back to your Sandbridge vacation rental to freshen up for dinner after a long day enjoying the beach.
6:30 PM
Grab some dinner and a BajaRita at Baja Restaurant on the south side of Sandbridge. Fall marks the beginning of Rockfish season in Virginia Beach, as well as many other local favorites, so you can't go wrong with the Fresh Fish of the Day. Baja is known by visitors and locals alike for the back patio which offers beautiful views of the sunset over the Back Bay, so be sure to time your dinner accordingly. Baja hosts live music acts Wednesday through Sunday, which is the perfect soundtrack to the unbeatable autumn sunset.