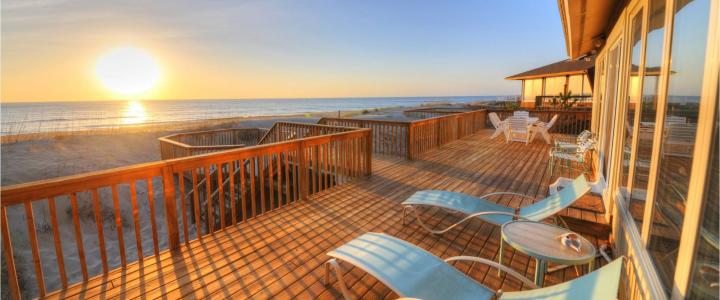 While we may not be able to gather close with everyone we love in typical summer vacation fashion, there are still plenty of ways to enjoy Virginia Beach this season while responsibly adhering to social distancing guidelines.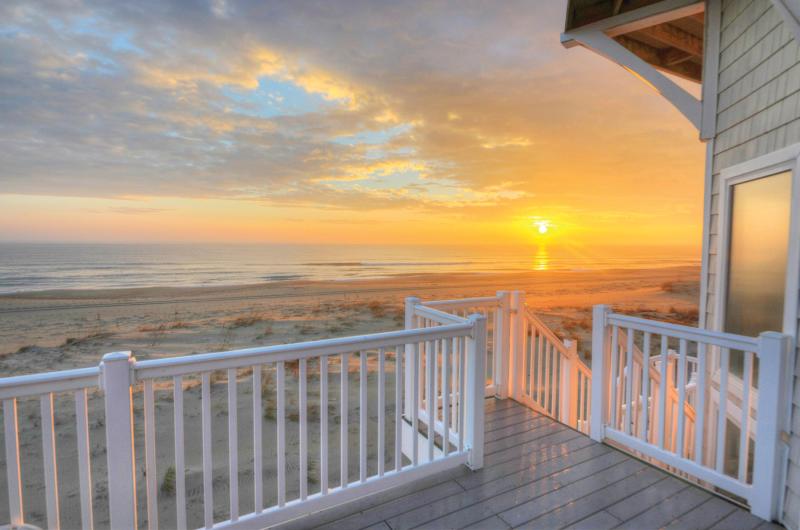 Sandbridge, a relaxing community a short drive south of the Boardwalk,  is the hub of vacation rentals and condos in Virginia Beach. From quaint beach houses to ocean-side retreats, luxury condos and everything in between, Sandbridge offers a variety of stunning beach house rentals for families of all sizes away from the bustle of the resort areas. Rental companies like Sandbridge Realty and Sandbridge Blue have everything you need from vacation specials, pet-friendly accommodations, and premium rentals for all budgets and family sizes. While waking up on a vacation is an experience we all treasure, add to that the site of a serene sunrise over the ocean from the deck of your own beachside bungalow, and this will be a vacation you truly remember.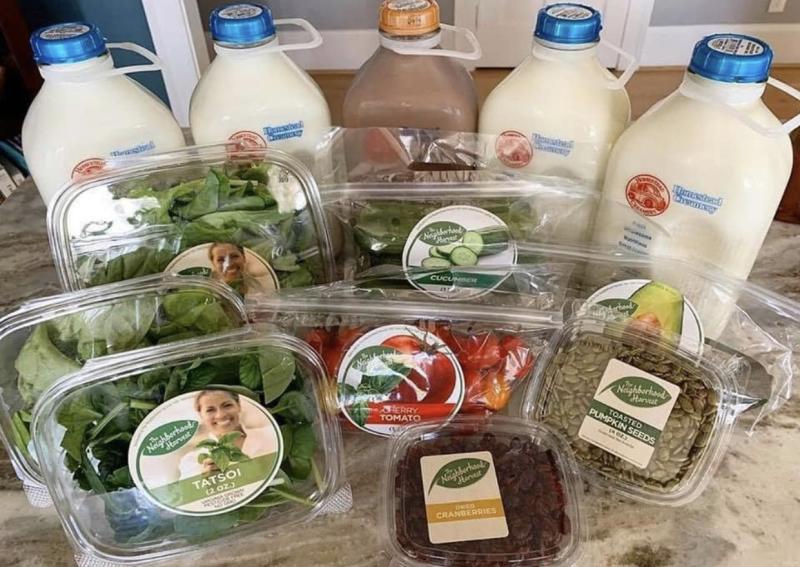 @theneighborhoodharvest, Instagram
Starting as a small, hydroponic basil farm in neighboring Suffolk, Virginia, Neighborhood Harvest has since grown into a local favorite for delivering fresh, regional ingredients directly to the consumer. Now, with their vacation home delivery, this service can be enjoyed by visitors, too. 
They've partnered with farms, ranches, dairies, bakeries and artisans across the region that share their ethical farming and production practices, and have the ability to bring you a true variety of local, high quality foods. Perfect for those looking to eat fresh and local from the comfort of your vacation cottage.
Simply add the products to your cart, enter your information at checkout, and your delivery will arrive the first Monday of your stay.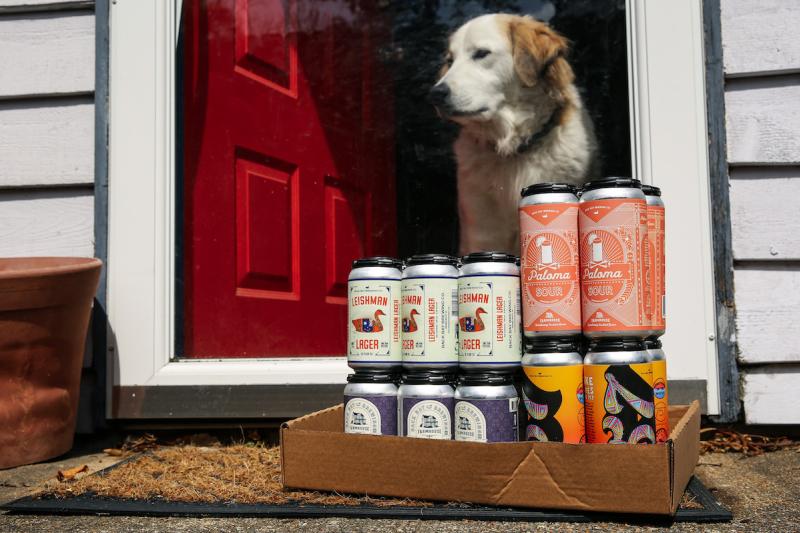 With many delivery and pick-up options, the Virginia Beach brewery scene is still hopping, even as some may want to keep their distance. From cans and growlers to full kegs, many local breweries, such as Back Bay Brewing Company and Wasserhund Brewing, are offering a great way to continue to support local businesses from home. We'll toast to that. Cheers!
Be sure to check in with each brewery, as this situation remains fluid and things may change daily.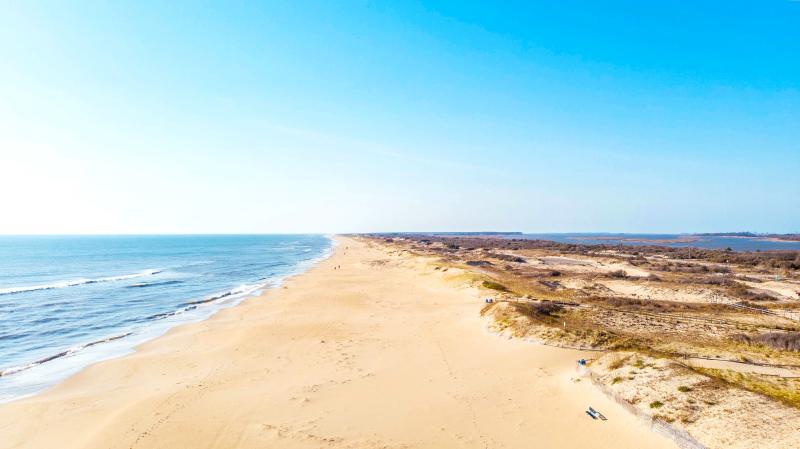 Our beaches are open and we've been working hard to ensure that they're clean and ready for you and your loved ones. Sunbathers come for the wide, sandy beaches. Surfers come for the waves. And everyone comes for the unforgettable experience of a classic day at the beach. And what better to keep your distance than by overlooking the Atlantic Ocean?
If you think navigating a bike down our wide, sandy beaches sounds like an impossible feat, you have to try it out on a fat tire bike. From the oceanfront to the Chesapeake Bay, there may be no better view than biking along the water's edge and the wide tires of these bikes makes riding on the wet sand as easy as riding on pavement. When in the Sandbridge District, you can rent fat tire bikes from Surf and Adventure Company or Ocean Rentals LTD for a day spent exploring the beaches of Little Island Park and beyond in true local fashion.

Kayaking is one of our favorite ways to explore our waterways. Whether you have your own or opt to rent from a local outfitter like Surf and Adventure Company and Go Kayak!, it's easy to get in a kayak and get going in Virginia Beach.
There are few limits to where you can go or the wildlife you will see aboard these small maritime vessels. Dolphins are frequent visitors to the calmer inland waterways off of the Chesapeake Bay, and Tula Adventure Sports located in the Chesapeake Bay District, offers tours to kayak with these friendly animals. They even love to swim right up to you!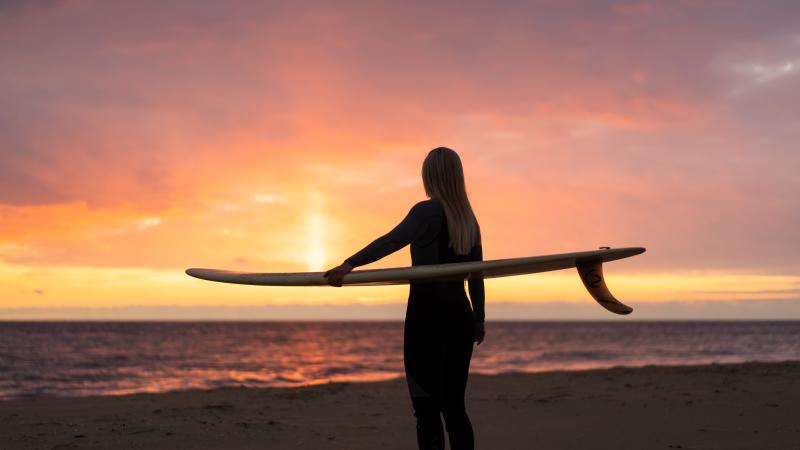 Considered by many to be the birthplace of East Coast surfing, the spirit of surfing runs deep in Virginia Beach. Whether you're a novice, a "grommet" or a seasoned pro, catching one of our swells is a local experience you need to try.
Depending on the season, scoping out the ideal surfing conditions in Virginia Beach has become an art form. As many of our resident wave-riders will tell you, riding the perfect wave here comes at the cost of patience, tenacity and a little bit of luck – and that's just how we like it. For those hopping on a board for the first time, Virginia Beach often offers the right conditions to safely ease into the action. If you are serious about honing your craft, many lessons and camps are offered at the Oceanfront and in Sandbridge, which will help you dive into what it takes to ride that East Coast wave. Local surf shops like Pungo Board House and VB Surf Sessions offer everything you need, from equipment rentals to surfing lessons and camps, that will have you upright and in the water in no time.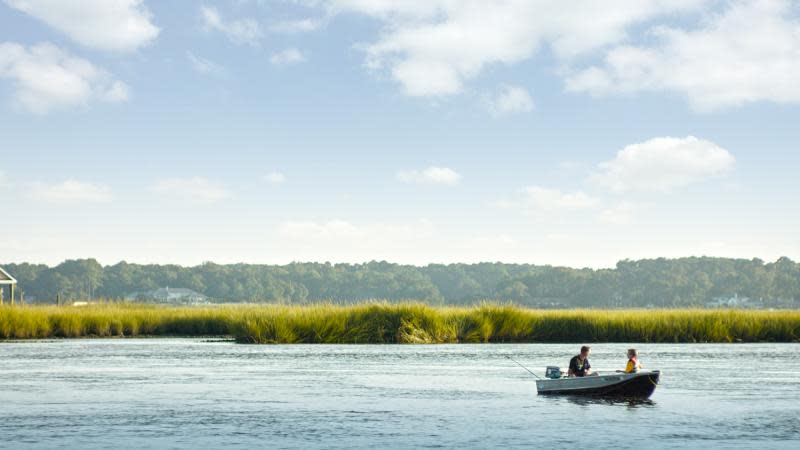 Known as the "Rockfish Capital of the World," Virginia Beach and its neighboring waters are home to a multitude of freshwater, brackish and saltwater fishing opportunities. With the food-rich Chesapeake Bay adjoining the Atlantic Ocean in Virginia Beach, a long list of fish, including croaker, spot, flounder, striped bass, tautog, sea bass, trout, bluefish, skipjack, cobia, mahi-mahi, Spanish and king mackerel, puppy and red drum, yellowfin and bluefin tuna, white and blue marlin, amberjack and wahoo are abundant at various times of the year. Tow your boat and choose from several different ramp locations, or opt for a full or half-day private charter. Or, cast a line from one of the four fishing piers.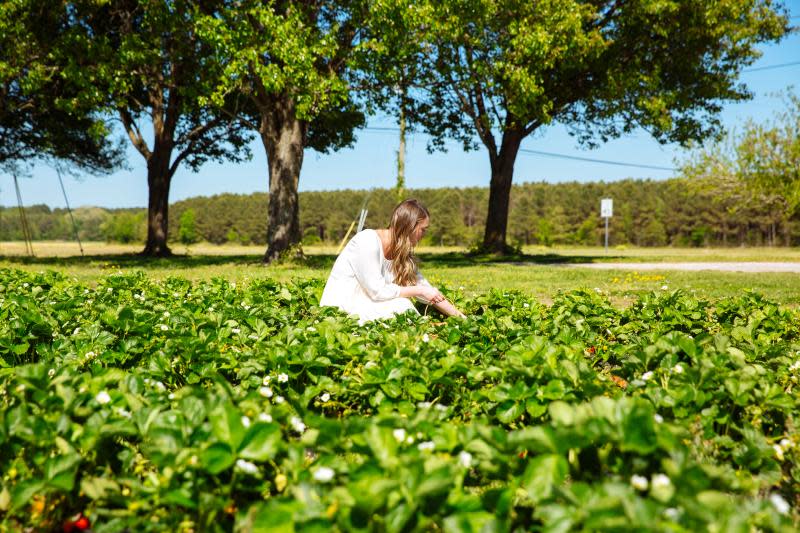 Picking fresh produce from our Pungo Agricultural District is one of our favorite outdoor activities and can be done while safely following the social distancing guidelines set forth by the CDC. In fact, this is a great way to get fresh, local produce while supporting the markets and farms of our city. 
With a vast amount of farmland and fresh local produce, all available for you to explore and pick, spring is the perfect time to go from beachside to countryside in Va Beach.