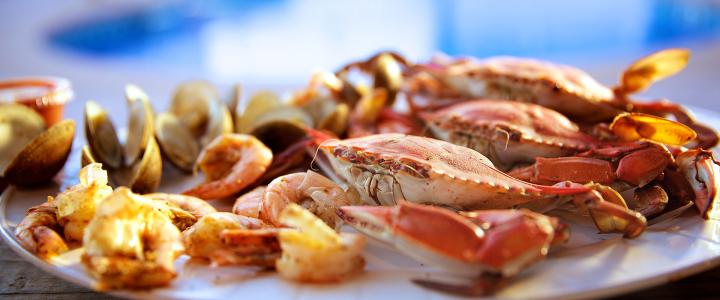 Virginia Beach is unique in that it is surrounded not only the Atlantic Ocean and the Chesapeake Bay but also by more than 8,000 acres of farmland, providing access to the freshest catch and the freshest just-picked produced. Given our bounty of great food, we take our eating seriously. Being a VB Localvore means noshing on the very best ingredients!
Known as the Rockfish Capital of the World, we also grow oysters once desired by royals and our blue crab season is one not to be missed. In addition to seafood (did we mention the ahi tuna is caught directly off shore?), we're also home to the Pungo Strawberry Festival – do yourself a favor and treat yourself to a strawberry taco! With 16 You-Pick Farms located right off the coast, going from the docks to the farms is not only feasible, it's our way of life, and it shows in the menus we serve up – and enjoy – year-round.
Being a VB Localvore means decadent feasting, straight from the hands of the people who grow, catch and cultivate the best of what this region has to offer. Remember, you don't have to be a local to eat like one, so be sure to join us.