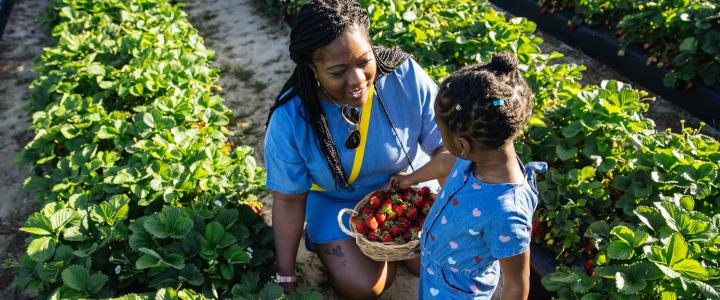 One of the unique challenges facing many families during the current COVID-19 pandemic is the remainder of the school year being cancelled. While the classrooms themselves may be closed, the opportunities for learning and family-friendly fun are still abundant in Virginia Beach. Here are some of our favorite things to do with kids, whether for homeschooling purposes or just for fun, while social distancing.
Take a Virtual Tour of Historic Homes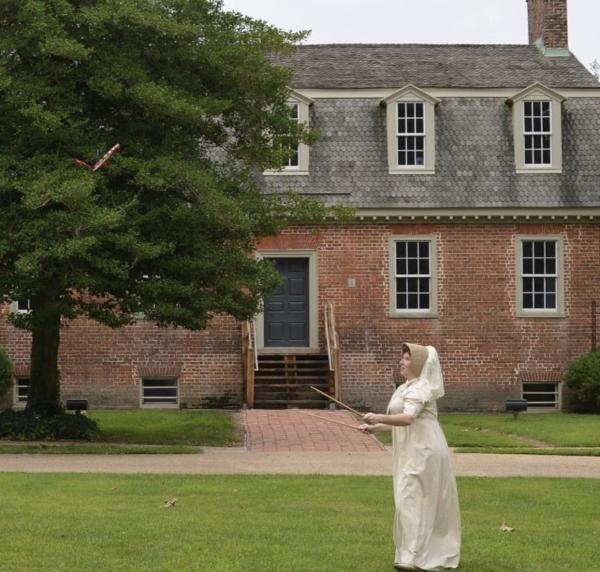 @vbhistorymuseums, Instagram
While the Virginia Beach History Museums are temporarily closed, you can still take a virtual tour of two historic homes. You can join the 3D 'walking tour' of the Francis Land House, and view the furnishings incorporated to interpret the period that Francis Land VI and his wives and daughters were in residence, circa 1805-1819. 
After you're done, head down the online road to one of Virginia Beach's oldest surviving colonial homes and a National Historic Landmark, the Thoroughgood House. The VBHM's virtual tour takes you through the over 300-year-old landmark, as well as the beautiful English garden on the grounds. The tour of the Thoroughgood House is accompanied by information relating to each stop on your journey.
@virginiamoca, Instagram
Despite the museum being closed, Virginia Museum of Contemporary Art (MoCA) staff has been hard at work exploring creative ways to bring the artists and art of Virginia MOCA to you, and Virtual Virginia MOCA is that way. Virtual Virginia MOCA will bring you and your family interesting interviews, articles, videos and more related to the artists and artwork on view now as well as favorites from past exhibitions.
You can take the teachable moments a step further with printable posters, provided by MoCA, to further examine these modern art masterpieces with your homeschooled student.
Explore Local Museums and Attractions Virtually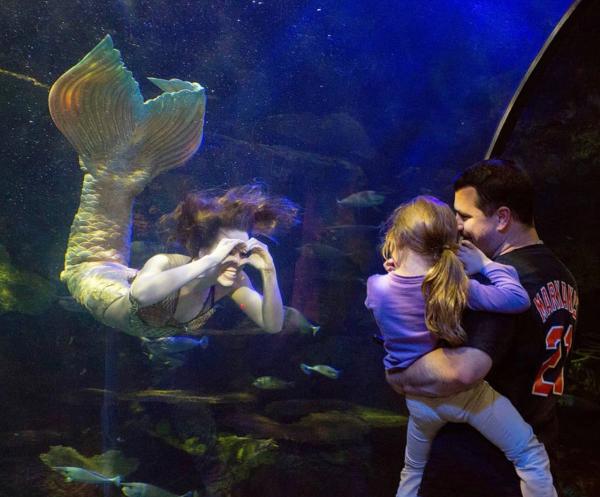 @vaaquarium, Instagram
From the Virginia Aquarium and Marine Science Center's endless resources for home learning, to virtual tours of many of our historic landmarks and museums like the Military Aviation Museum, Virginia Beach Surf and Rescue Museum, and Cape Henry Lighthouse, there is no shortage of ways to learn about the natural and historical resources of Virginia Beach, even with the current orders to remain at home.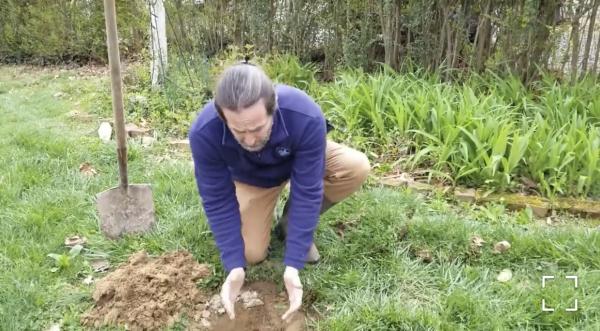 @chesapeakebayfoundation, Instagram
As the largest natural estuary in the country, protecting the Chesapeake Bay is of the utmost importance. Learn more about the Chesapeake Bay watershed, the efforts to keep it clean and more through the many resources offered by the Chesapeake Bay Foundation (CBF). In order to support you during this unprecedented time, CBF educators are hard at work creating new ways for educators and students to keep learning outside and learning about the environment.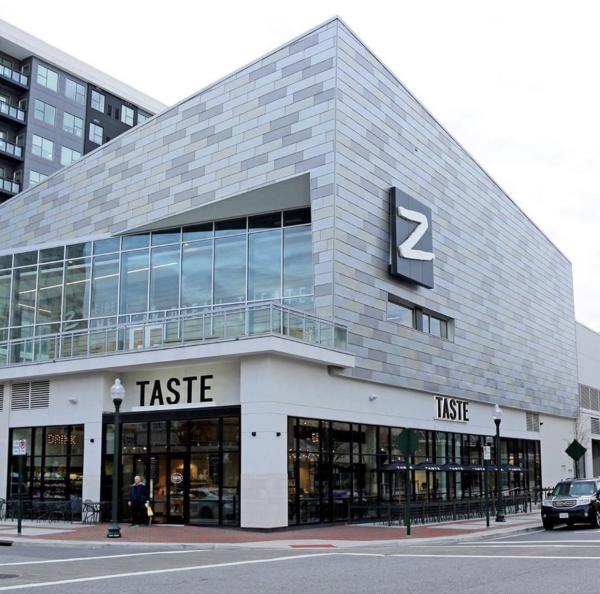 @zeidersadt, Instagram
For the folks at Zeider's American Dream Theater (The Z), the show must go on. While we can't currently come together at their beautiful, state-of-the-art theater, they have found a way to be creative and socially distant at the same time with their new Remote Theater. Here you can experience new online programs which focus on supporting local artists and maintaining community connections. With free streams of everything from comedy shows to orchestral performances, new episodes added regularly, and even a host of Switch channels with regularly scheduled content, The Z has everything you and your family need to dive into the arts from home.
@bree_creative, Instagram
While we are being encouraged to engage in social distancing during this time, there's nothing stopping you from getting out, getting a little fresh air, and seeing the beauty of the ViBe District murals. To see all of these murals by foot makes for an easy, one-mile walking tour, that is a must for all who are visiting. For those who would prefer to view the murals from home are in luck, too, as the murals can all be seen virtually, as well.
For even more fun with younger kids, or the kids at heart,  download and print these free coloring sheets of ViBe District murals, offered by local artist, Cheryln Colbert.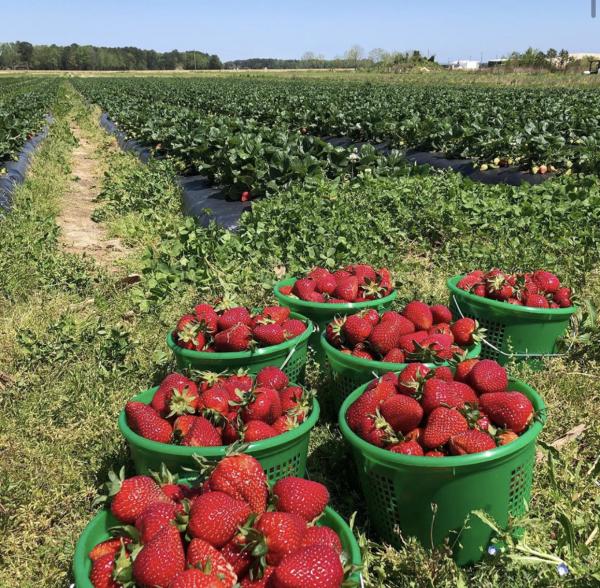 @cullipherfarm, Instagram
While this may not be the spring we imagined for ourselves, one of our favorite spring traditions, strawberry picking, is still available, and can be done while safely following the social distancing guidelines set forth by the CDC. In fact, this is a great way to get fresh, local produce while supporting the markets and farms of our city. 
Virginia Beach strawberries have been enjoyed for their flavor and size by the likes of Captains John Smith and Christopher Newport, and even shipped back to England to be enjoyed as a delicacy abroad. Our mild temperatures, held in check by the warm waters of the Atlantic Ocean, and rich soil made our abundance of strawberries one of the first American crops to be enjoyed by English settlers. Virginia Beach, the largest producer of strawberries in the state of Virginia, are still enjoyed far and wide today. 
With a vast amount of farmland and fresh local produce, all available for you to explore and pick, spring is the perfect time to go from beachside to countryside in Va Beach.
Enjoy Our Parks, Beaches and other Natural Areas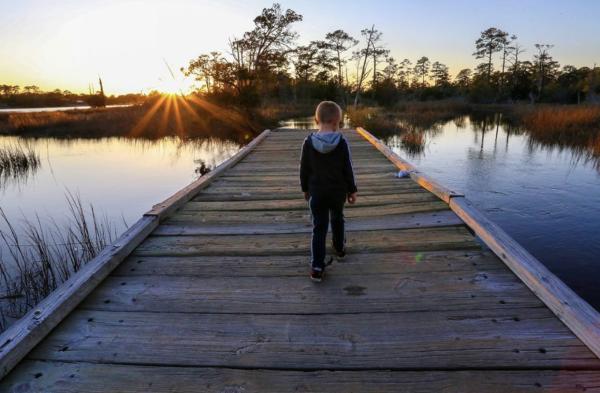 @trail.reflections, Instagram
Social distancing doesn't mean we have to stay confined to our couches for the time being. In fact, many experts recommend that we get outside and get some fresh air when we can, as long as we avoid contact with shared surfaces, like playgrounds, and with each other. We're lucky to have some of the best beaches and parks right here in our backyard, ready to be explored.
For additional learning opportunities, check out Virginia State Parks and Natural Areas Backyard Classroom resources, a set of K-12 science and social studies lesson plans tailored for use in parks and natural areas.