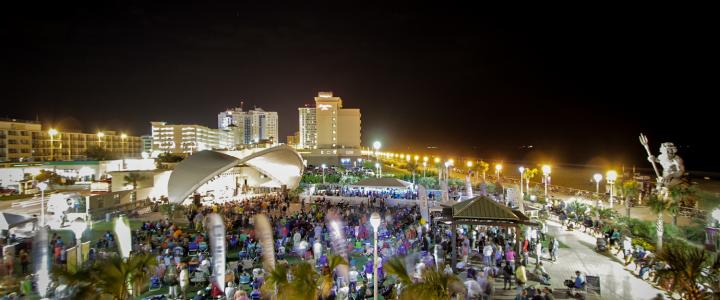 As the summer winds down to a close, the party begins in Virginia Beach. It's time to usher in the fall season in style with a host of festivals and events you won't want to miss. Don't get us wrong; we love the sun, sand and surf of the warmer months, but as the temperature lowers, the Resort Beach is just heating up!
The preeminent party of the VB fall festival season pays homage to the King of the Sea himself. The Neptune Festival Boardwalk Weekend attracts locals and visitors alike to soak in the good vibes with hundreds of thousands of their closest friends along our oceanfront. The air of excitement surrounding the weekend is interrupted only by the mouthwatering smells of a plethora of tasty treats and the sounds of live music swelling from the festival stages scattered across the 32 blocks of the boardwalk. Throughout the weekend, you can enjoy the handmade creations of the Art & Craft Show and be wowed by the attention to detail achieved by the masters behind the International Sandsculpting Championship, or even take in a fireworks show and parade.
While the Neptune Festival is definitely a sight to behold, it is far from the only weekend circled on our calendars this fall.  With events like the American Music Festival, Virginia Craft Beer Festival and the Hunt Club Farm Harvest Festival, living the life in VB doesn't end after Labor Day!