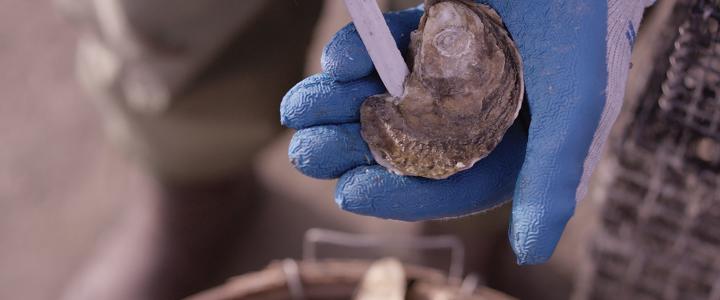 Tasting the flavors of a destination is one of the best ways to get to know it, which is why many of our restaurants incorporate a little of each of our three beaches into their menus, which boast local ingredients.
For a fine-dining experience, head to Terrapin, one of our AAA Four-Diamond restaurants, where Lynnhaven oysters from the Chesapeake Bay, vegetables from Pungo farms, including New Earth Farm, and locally caught fish from the Atlantic Ocean make appearances in the restaurant's appetizers, entrees and even desserts, including their homemade gelato. The Cellars, located in the basement of Church Point Manor Bed & Breakfast also uses produce from Pungo, fresh-catch from the Chesapeake Bay and Atlantic Ocean and ham from Smithfield, Va. to offer its distinct flavors, which can best be described as French Country meets Southern flare. At the Founders inn and Spa, the Swan Terrace Grill also prides itself in serving up fresh fare, influenced by our local bounty and indigenous Mid-Atlantic ingredients. The restaurant is also host to a variety of themed culinary events celebrating international cuisine – and serving it up with a dollop of local flavors.
Whether you're craving a laidback meal dockside or wanting to treat your taste buds to a fine-dining experience, our local flavors will lead the way to discovering the taste of Virginia Beach.