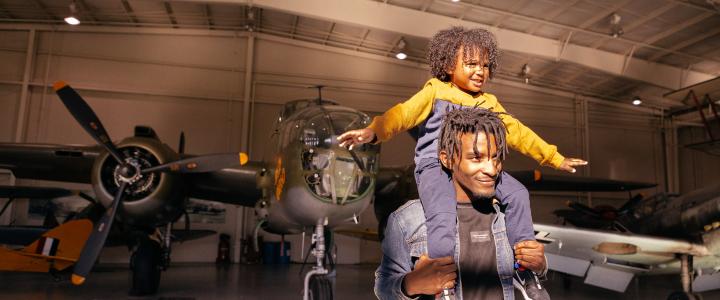 Learning doesn't have to end when the family vacation begins! With rich coastal history, a diverse array of museums, and plentiful natural sights, there are plenty of lessons waiting to be discovered and learned throughout Virginia Beach. Better yet? With opportunities so fun, the kiddos won't even know they're actually learning along the way!
Get Up Close & Personal with Marine Life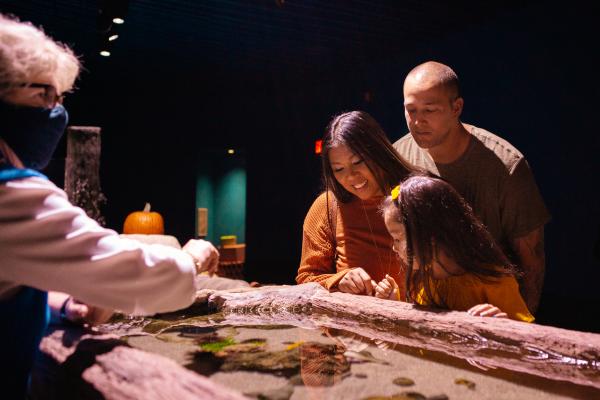 Get to know some of the area's biggest (and most magnificent) locals aboard a whale-watching boat tour, offered in the winter by Rudee Tours and the Virginia Aquarium. The winter months make for some breathtaking visits from these beautiful creatures. Join in on a whale-watching tour for the priceless opportunity to see whales first-hand – all while learning about them from the area's experts. 
Want to get even more up close and personal with life under the sea? The Virginia Aquarium & Marine Science Center will delight you with more than 800,000 gallons of breathtaking exhibits, including hands-on opportunities and a National Geographic 3D Theater. Because one of the center's primary goals is to inspire conservation through education, research, and sustainable practices, it's a great place for the whole family to learn about Virginia Beach's habitats and wildlife and what we can do to help protect them. Add even more adventure to your visit by printing our Scavenger Hunt to help guide your discovery.
Take a History Lesson to the Skies (Sort of)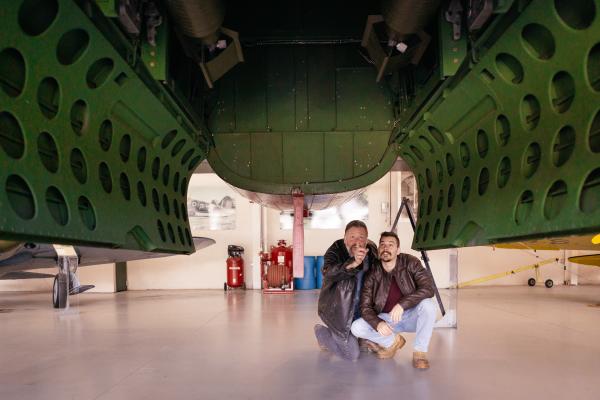 Climb the 191 invigorating steps to the top of the Cape Henry Lighthouse, the fourth oldest lighthouse in the country. Take in the history alongside stunning aerial views of the Chesapeake Bay, all while learning about the first federal construction project under the new post-Revolutionary War government. Keep the learning going at the Military Aviation Museum in Pungo. Home to the largest private collection of planes from the first 50 years of military aviation, the museum's aircraft have been restored to their original flying condition and are placed to allow guests to get up-close and personal with them – a thrilling experience for both kids and adults.
Learn More About a Great Cause While Supporting Children Around the World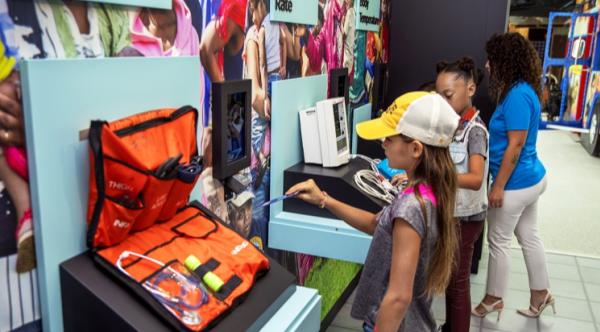 Operation Smile's Anthony L. and Hideko S. Burgess Interactive Learning Center (ILC), is an immersive experience which seeks to educate students, the community and visitors to Virginia Beach about the journey of our friends who are affected by cleft conditions as they seek the safe surgery and comprehensive care they need and deserve. You'll learn more about the patients and families this wonderful organization serves and the amazing volunteers who work together to bring healing and new smiles to those who need them most.
They are now accepting requests for both in-person and virtual field trips and tours.
Inspire Your Inner Artist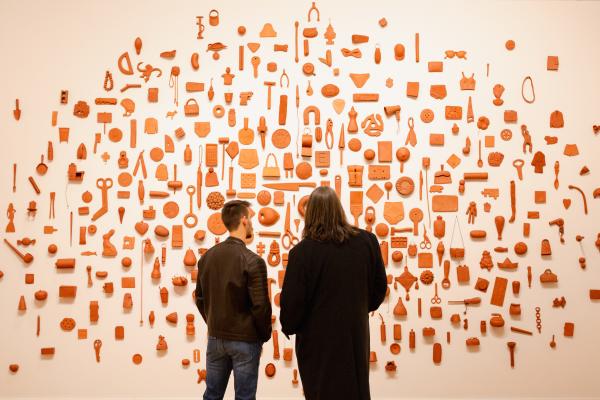 The thoughtfully curated exhibitions of painting, sculpture, photography, glass, video, and other visual media at the Virginia Museum of Contemporary Art feature an ever-changing array of regional, national and international artists. Mark your calendars for the museum's year-round family-friendly events, including Art & Storytime. Additionally, MOCA's "Looking to Learn" guides and resources, available online, provide ample tools for helping kids think creatively and empathically about art and their communities.
Head outside and keep the colorful inspiration going with a one-mile walking tour of the ViBe Creative District to see all of its distinct murals by foot (download your guide here). As you stroll along, watch homegrown ideas come to life at the artist studios in the Virginia Beach Art Center, or stop by to say hello from local makers in The Alley – you just may catch them in their craft.
Don't let the artistic itinerary end there! Have your kids put their artistic chops to the test with this Virginia Beach-inspired Coloring Book, as they color in the sights they'll see during their visit to the resort city.
Let Nature Guide Your Lesson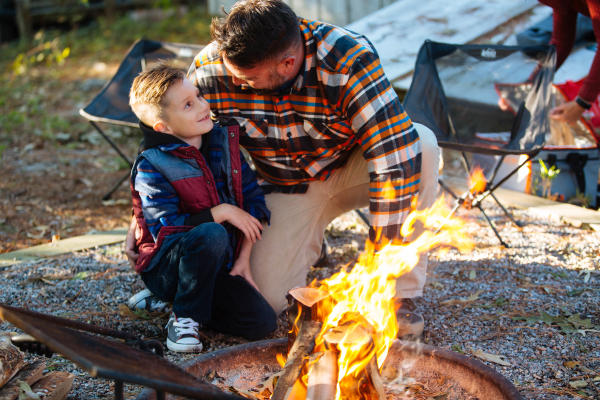 Virginia Beach's great outdoors also make for a great teacher. Let them unearth their inner explorer as they hike through seven distinct ecosystems at First Landing State Park, the site of the settlers' first landing in 1607. Pick a different trail within the 2,888-acre park, and you'll encounter a different scene – from freshwater ponds and Spanish moss to stunning views of the Chesapeake Bay. The park, a registered Natural Landmark, also offers self-guided and guided programs that cover crabbing, junior rangers, and an array of structured environmental education programs, as well as special events and year-round workshops. Take advantage of the park's curriculum guide to add an array of fun learning activities to your hike – from learning about forests and endangered wildlife to spotting wild foods. Your kids will surely be begging for more time in this outdoor classroom!
Further south, the Back Bay National Wildlife Refuge is a haven for loggerhead sea turtles, peregrine falcons, and bald eagles, providing countless opportunities for spotting these beautiful creatures in their natural habitat. If you're all feeling extra adventurous, hike through the refuge to reach False Cape State Park, only accessible by foot or by boat. Featuring six miles of pristine beaches, the park is a wildlife watcher's delight, with a snow geese population of 10,000, among more than 300 species of other birds. 
__
The family-friendly educational opportunities truly abound in Virginia Beach.
Click here
for more inspiring lessons or to browse a more structured Homeschooling Guide. Happy learning!