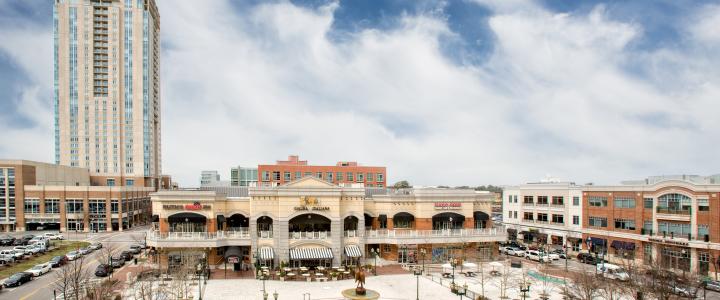 The fall season calls on us to turn a new leaf, and what better way to fall into your fall favorites than at the Town Center of Virginia Beach? From fashion to food and countless fun in between, there is a little bit of everything to spice things up and add some fall flavor to your stay.
Take an autumn stroll to discover must-have home essentials at West Elm or scoop up the most delightful fall-inspired candles at Anthropologie. Savor local culinary delights at Sonoma Wine Bar & Bistro or sip an afternoon pumpkin spice from The Daily Grind. Be sure to leave some room for the tastiest pumpkin-flavored gelato just waiting to be devoured at Confetti Café (don't forget the waffle cone!). Fall fashion picks have also hit the racks at boutiques likes Francesca's and Free People, so don't forget the wardrobe essentials, either – like a versatile scarf or a comfy (and stylish) pair of boots. On Oct. 17, be sure to get front row at the Virginia Beach Fall Fashion Show, showcasing the top seasonal trends during an outdoor runway showing at the Fountain Plaza.
Fashion. Food. Fun. Which will you pick? At Town Center, you don't really even have to choose!