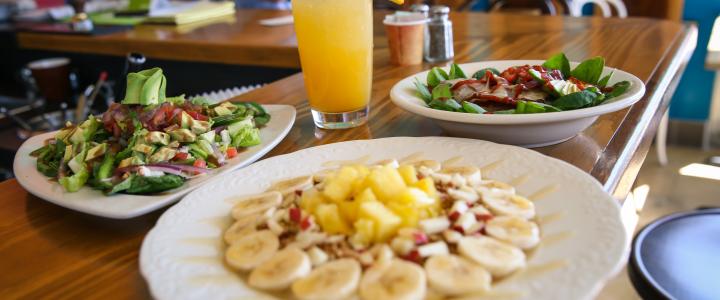 As we hunker down for the next couple of months to continue to stay at home and keep our social distance, we will be here to highlight all of the ways you can take advantage of our local offerings to brighten your day.
As part of a state-wide initiative, we are proud to support Virginia is for Restaurant Lovers Takeout Week, with some of the ways you can start your day with the flavors of Virginia Beach through the many available curbside pick-up and take-out options. While going out to your favorite brunch spots may be off the table for now, here are many of the ways you can still enjoy the area's best breakfasts and brunches at home.
Be sure to check in with each restaurant, as this situation remains fluid and things may change daily.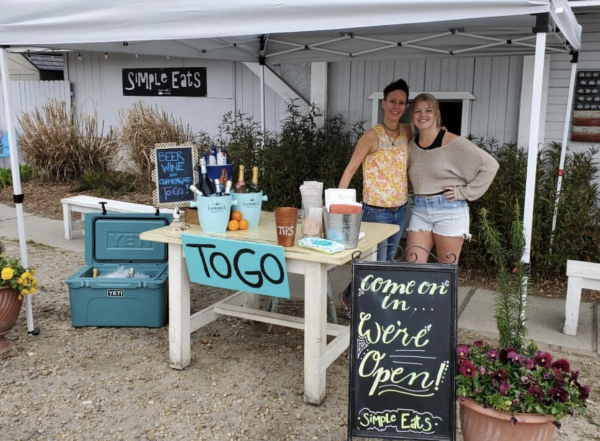 @simple_eats_vb, Instagram
In the Chesapeake Bay area, Simple Eats maintains a locally-sourced philosophy, with mouth-watering options for breakfast, lunch, and dinner. With both curbside and delivery options available, including champagne and sorbet available to build your own mimosas, this will check all of the brunch boxes.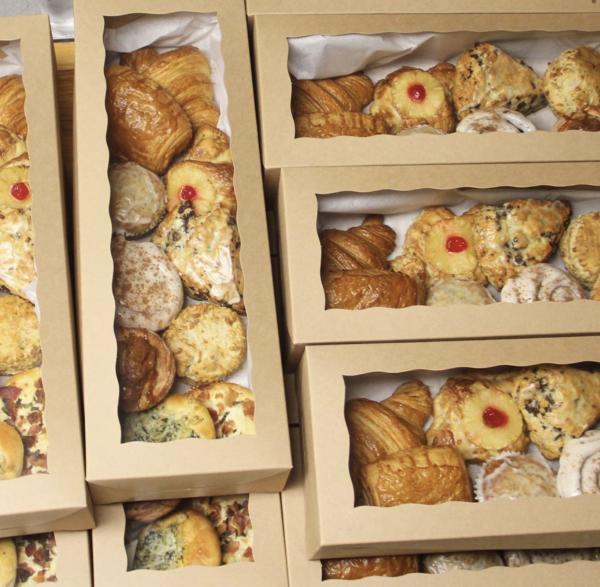 @maysparlor, Instagram
When you wake-up craving some carbs, look no further than May's Parlor in the Oceanfront Area, who is offering their appropriately-named Cooped-up Collection Box. Each box features a rotating selection of a dozen pastries and baked goods, such as the Quarantine Florentine Spinach Danish, The Kids are Bacon me Crazy Danish, or the Flatten the Curve Croissant.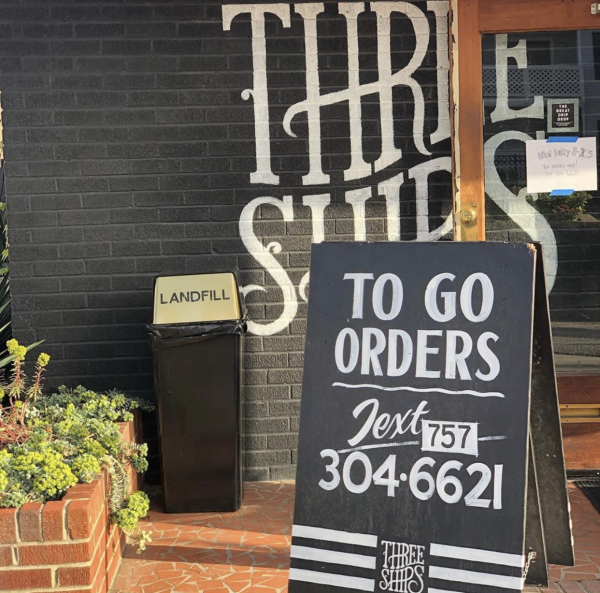 @threeshipscoffee, Instagram
Supporting local coffee shops has never been easier than Three Ships Coffee is making it. Located in the ViBe Creative District, Three Ships is providing to-go service, with online and text ordering options. Don't feel like going out? No problem. They are also offering delivery! Whether you want a freshly brewed cup of coffee, or need to restock on some coffee beans to make at home, Three Ships has you covered.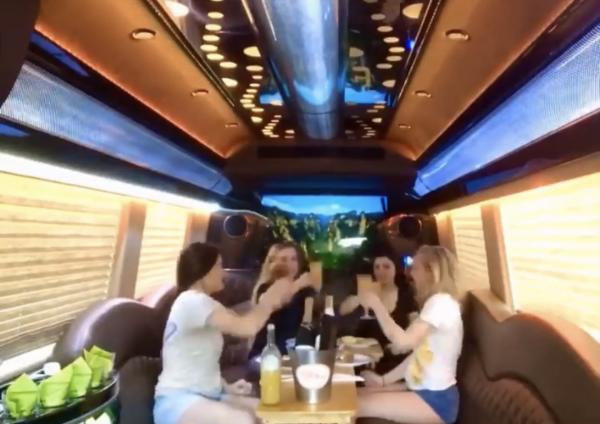 @citrusvabeach, Instagram
Once featured on Food Network's "Diners, Drive-ins, and Dives," this has been a favorite of locals and visitors alike and, thankfully, you can still enjoy everything they have to offer to-go. 
As if that wasn't enough, you can now sign up for a Citrus limo brunch! For a fee of $50, families of 6 or less will have 45 minutes to enjoy their brunch in High Life Limos! Pre-order your meals 15 minutes before your arrival, and have your brunch delivered to your luxury limo, which will be located on-site and be fully disinfected between each service.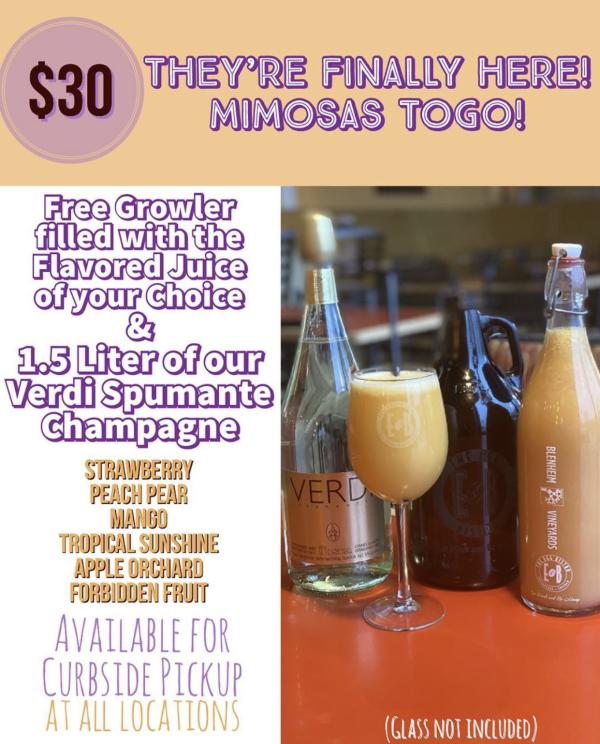 @theeeggbistro, Instagram
While The Egg Bistro is offering curbside pick-up, for those lucky enough to live within two miles of their location, just south of the Oceanfront, they are also offering contact free brunch delivery. Wash it down with their $30 build your own mimosas, including a growler filled with the juice of your choice and a 1.5 liter bottle of Verdi Spumante Champagne.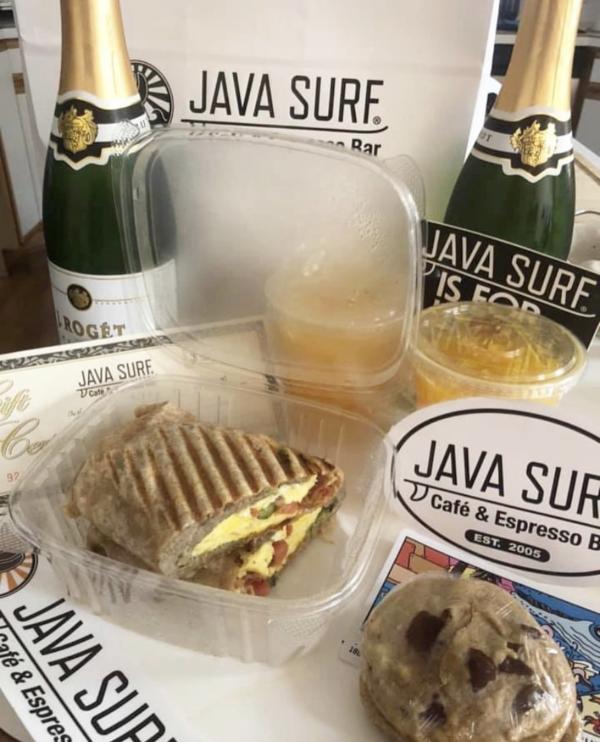 @javasurfcafe, Instagram
Located in the ViBe Creative District, you can order and pay for Java Surf's menu of delicious breakfast and brunch options right from their website. They are offering delivery to 23451 and 23454, and are also offering pick-up. You can even purchase coffee for your home brewers at the special price of $10 per pound (down from $15).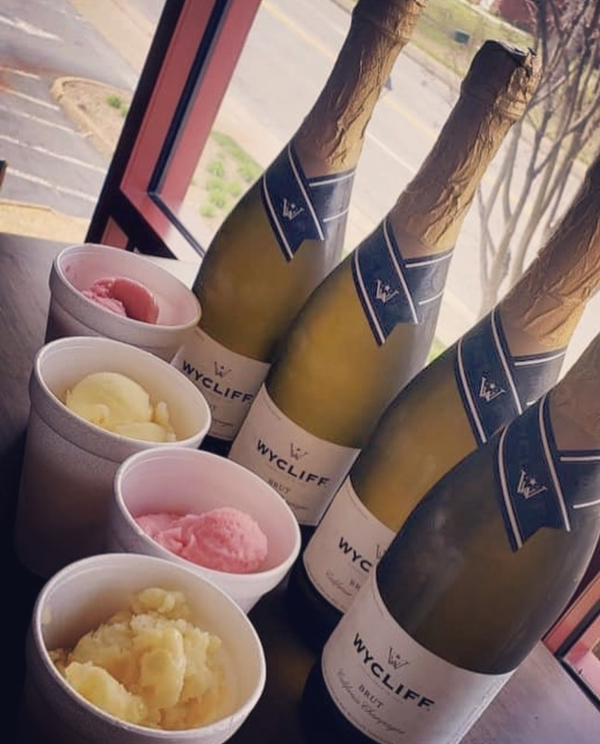 @therusticspoonvb, Instagram
As one of the newer spots in the Chesapeake Bay District, we are certainly glad that Rustic Spoon came around when they did. Offering to-go, curbside, and delivery, if you haven't tried brunch at the Rustic Spoon yet, this is the perfect time to try it. Don't forget the Build Your Own Mimosas, which come with a sorbet flavor of your choice and a bottle of champagne.

@pourfavorcoffeeshop, Instagram
What's better than fresh-brewed coffee in the morning? How about a fresh-brewed flight of coffee? Pour Favor's popular coffee flights are now available to grab and go. April's flight includes Lavender White Chocolate Mocha, Strawberry Coco Loco, Vanilla Almond Latte, and an Iced Chai.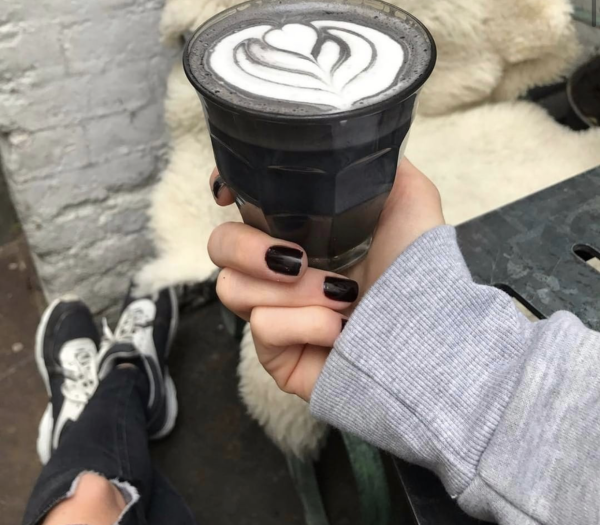 @towncentercoldpressed, Instagram
For a healthy start to your day, it doesn't get much easier than Town Center Cold Pressed, located at Town Center. Their soul-satisfying menu of fresh juices, immunity shots, smoothies and food is available to order for delivery or pick-up via their handy app, and orders can even be scheduled out in advance to fit your needs.
In addition to their breakfast options, Town Center Cold Pressed is also offering their wellness kits, available for delivery straight to your doorstep. Each kit offers fresh, locally-pressed juices and immunity shots, filled with all of the protective vitamins and hydrating minerals that you need.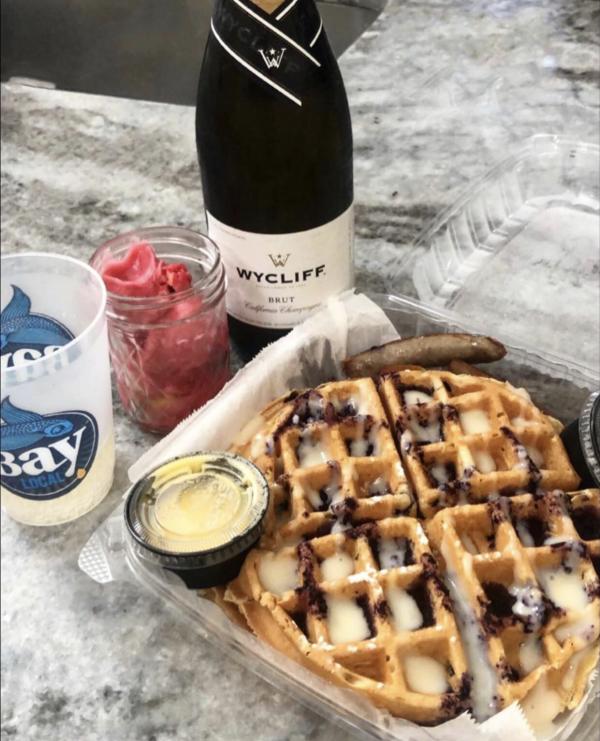 @bay_local, Instagram
Bay Local Eatery serves up one-of-a-kind breakfast and lunch dishes in the heart of the Chesapeake Bay and Oceanfront Districts, and that's not changing now. With online ordering, and options like delivery, take-out and and even drive-thru pick-up, your at-home brunch couldn't be easier. Don't forget the mimosas to-go, with a side of ta-chos!