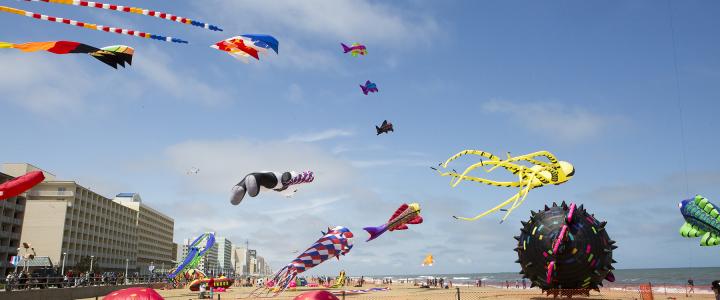 April 2022
Spring has officially bloomed, which means there are a variety of colorful, family-friendly events to enjoy along Virginia Beach's coast, including some of our favorite local traditions!
VIRGINIA BEACH SPRINGTIME TRADITIONS

Easter Bunny Breakfast & Egg Hunt

APEX Entertainment at the Virginia Beach Town Center

April 2
The Easter Bunny is hopping on in to Apex Entertainment!
Join us at Apex Entertainment for a pancake breakfast with the Easter Bunny on Sunday, April 2nd from 9am to 11am. $25.00 per family, up to 6 people, for a picture opportunity with the Easter Bunny and a pancake breakfast. Each child will receive a 30-minute arcade card and Apex Easter Goodie Bag.
Haunted History Tours at Bacon's Castle
Bacon's Castle
April 1
Would you like to visit Bacon's Castle at night and hear spooky stories from the past? Come for a guided tour through the castle and hear tales of eerie happenings. Join our Haunted History Tour for a rare opportunity to walk through the 357-year-old halls at night on April 1, 2023 at 7:30 p.m., 8:45 p.m. or 10 p.m. An interpreter will lead you through the house, sharing four centuries of stories. Maybe you will have your own ghostly encounter!
Only 15 individual tickets will be sold for each tour.
East Coast She-Crab Classic
24th Street Park at the Oceanfront
April 22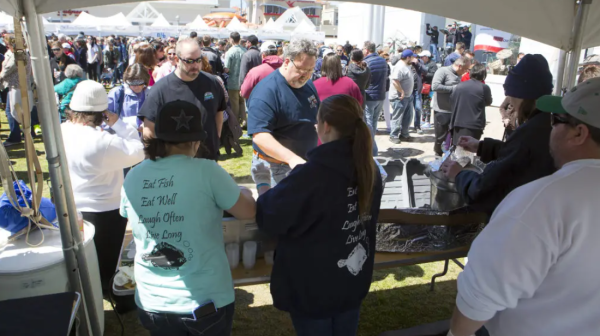 The art of one of our favorite local flavors is on display at the East Coast She-Crab Soup Classic, taking place in the heart of the Virginia Beach Oceanfront. Sample the region's delicacy as restaurants compete for the coveted Critic's and People's Choice Awards in this classic outdoor tasting event in the heart of the Virginia Beach Oceanfront.
LIVE ENTERTAINMENT AT TOWN CENTER
Live entertainment continues to be the star of the show at the Virginia Beach Town Center, with a month-long schedule of live performances that'll have you singing, laughing and dancing along.
 
Catch Me if You Can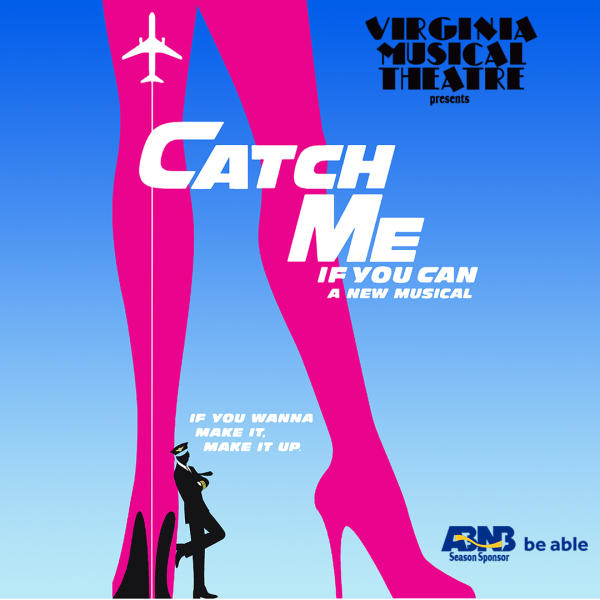 Virginia Musical Theatre
April 21, 22, & 23
Who hasn't longed to travel the world? But would you want to do it if it meant constantly looking over your shoulder? Based on the hit movie starring Tom Hanks and Leonardo Di Caprio, this show is the true story of a man who did just that. Con artist Frank Abagnale fakes his way through a fantastic life of adventures, narrow escapes, and unimaginable circumstances…but can he move fast enough to outrun his past mistakes? This will mark this show's professional debut in Hampton Roads, so check it out before it's gone! Performances are as follows:
April 21: 8:00 p.m.
April 22: 2:00 p.m. & 7:30 p.m.
April 23: 2:30 p.m.
FARMERS' MARKETS

Spring is now officially in the air! Get the best of the season's bounty with a visit to one of our beloved farmers' markets. 

Old Beach Farmers Market
 
Croc's 19th Street Bistro Parking Lot
 
April 1, 8, 15, 22 & 29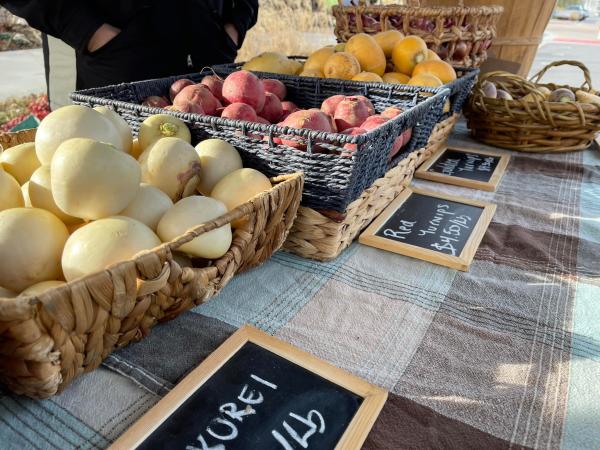 The market returns to its weekly schedule! For the ultimate VB experience, head to the ViBe Creative District to browse and shop at the Old Beach Farmers Market, showcasing seasonal fresh fruits and vegetables, meats, eggs, seafood, cheeses, baked goods, artisan breads, savory foods from local chefs, soaps, flowers and more. 

Shore Drive Farmers Market
 
Lynnhaven Coffee Company
 
April 1, 8, 15, 22 & 29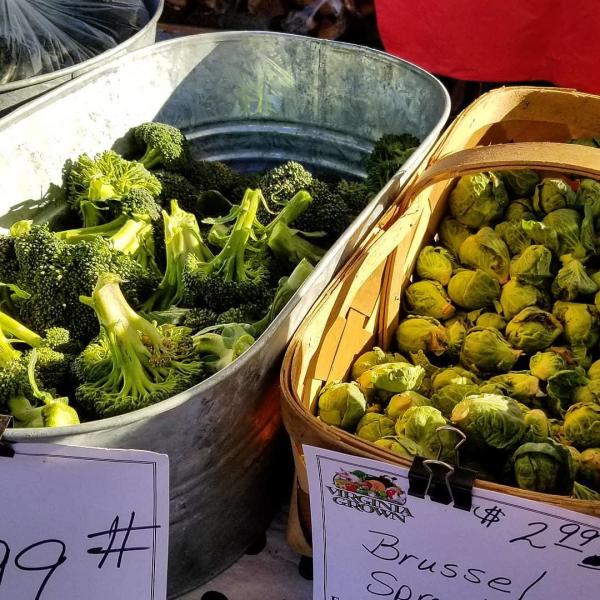 Grab a coffee from Lynnhaven Coffee Company and shop among the locals as you browse a variety of products from area farms, artisans, bakers, seafood producers and more every Saturday, from 9 a.m. until noon at the Shore Drive Farmers Market. Vendors include Full Quiver Farms, B&H Produce, Veg Out Gardens, Gateaux Bakery and many, many more. 
INDOOR FUN
Head indoors to escape the cooler temps and discover a lot of fun along the way to be shared with family and friends. 
 
The Dinner Detective Comedy Murder Mystery Dinner Show
 
Wyndham Virginia Beach Oceanfront
 
April 15 & 29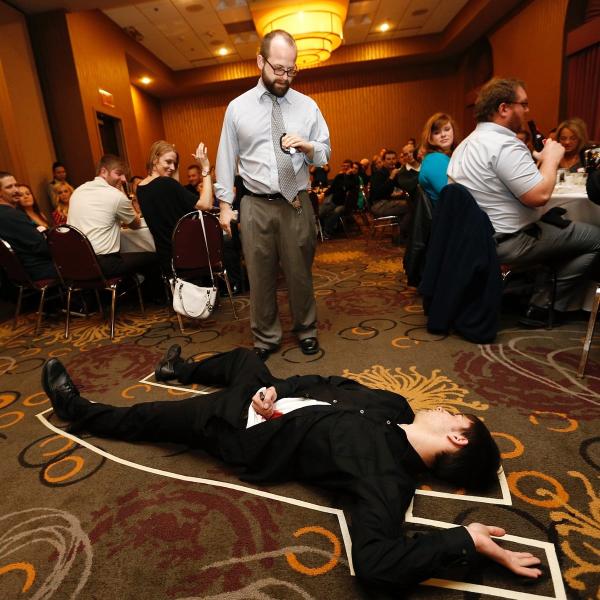 The country's largest interactive comedy murder mystery dinner show is now in Virginia Beach and taking place at the Wyndham Virginia Beach Oceanfront. The Dinner Detective Comedy Murder Mystery Dinner Show will have you solving a hilarious crime, while you feast on a fantastic dinner. Just beware! The culprit is hiding in plain sight. The fun, social and interactive evening is suitable for adults. Tickets are limited and can be purchased online.
Watercolor: Process on Paper
Virginia Museum of Contemporary Art
April 15
Spend the day relaxing with watercolor, journaling, and imagination as you learn introductory watercolor painting techniques and experiment with the dynamics of blending colors. Discover how journaling and process art may assist in sifting through the weight of life's experiences, and engage with the capacity of color to influence the emotional power of a particular work of art.
All materials provided. Students will leave this class with their own watercolor-grade sketchbook and watercolor paint set. Adult class only.