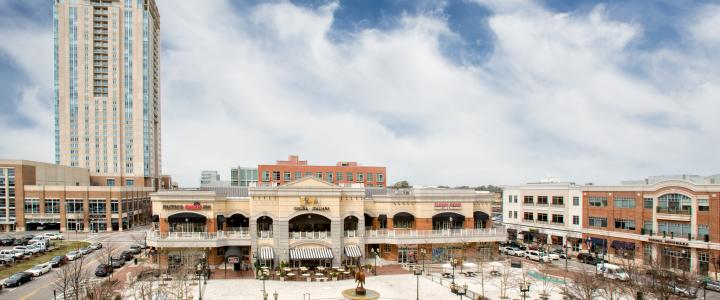 With the diversity of dining options available at our Town Center downtown district, all within an easy walk from each other, it's no wonder it can be hard to decide what's for dinner. Luckily, with a little creativity, you don't have to choose. With a different course at each place, you can try them all.
Pre-Dinner Cocktail  -Twist Martini
A Happy Martini: New Amsterdam Gin, Contratto Bianco, and House-made Orange Bitters. The perfect start to your feast.
Spicy Ocean Sushi Roll: This roll, with Scottish salmon sashimi over spicy tuna and crab roll, topped with eel sauce and spicy mayo, happens to be one of our favorites, but you really can't go wrong with any of Zushi's specialty rolls. 
Soup Course - McCormick and Schmick's
She Crab Soup: With the abundance of blue crabs locally, and the Annual She-Crab Soup Festival, this dish is quintessential Va Beach, and McCormick and Schmick's does it right.
Tandoori Mix Grill: This delicious Assortment of chicken, lamb, North American Salmon and jumbo shrimp keeps the variety coming and is the perfect main course for those who hate to choose. 
Dessert - Just Cupcakes
It's hard to go wrong with anything you choose here. In fact, you might just want to buy a box.
After-Dinner Drinks - Sonoma Wine Bar
With 325 varieties of wine available, take your pick and enjoy. Their food menu is too shabby either - just in case your still hungry.