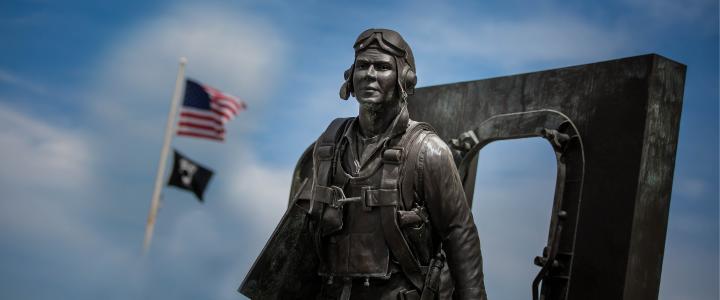 As Memorial Day approaches, we are reminded of how truly thankful we are for the freedoms with which we are provided and for the men and women who have made them possible. As America's Most Patriotic City, according to Amazon.com, our American pride runs deep in Virginia Beach.
As we prepare for the songs and sand of the annual Patriotic Festival, there is no shortage of ways to celebrate our U.S. Armed Forces in VB. Look to the skies to experience history up-close and unencumbered at the Military Aviation Museum, and then, glide into one of our veteran-owned local breweries, like Young Veteran's Brewery Company or Reaver Beach Brewing Company, for a refreshing flight of locally crafted beers. If you are staying at the Resort Beach, pull your beach cruiser up to the Naval Aviation Monument at the Virginia Beach Boardwalk or to the Tidewater Veteran's Memorial at the Virginia Beach Convention Center, to reflect on our rich military history.
Throughout the nation, Memorial Day is a day to remember and reflect on the sacrifices that have been made for our freedom. With our proud military culture and background, VB offers endless ways to show your gratitude for those who have paved the way for us to live the life.