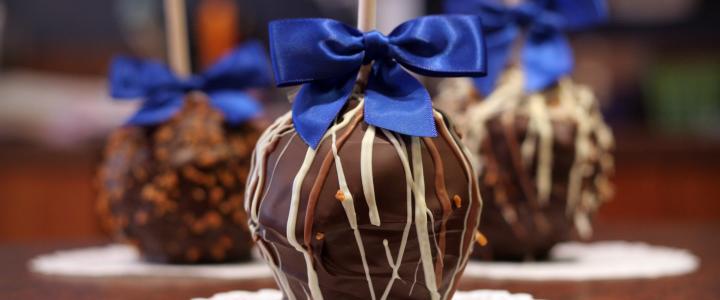 Not that we need a holiday to celebrate our love for all things chocolate, but with National Chocolate Day fast approaching, we are craving the sweet treat a little more than usual. Whether you are looking for the perfect dessert or just looking to sweeten up your daily routine, here are a few of our favorite spots to enjoy a little confection perfection.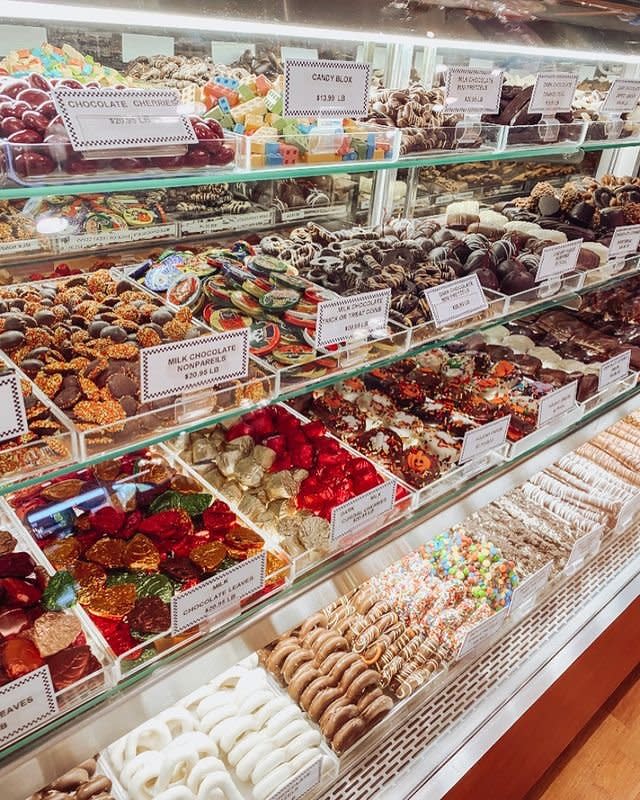 With a name like The Royal Chocolate, it's no wonder that this is our first stop on our quest for the best cocoa creations in town. With chocolate-covered apples and strawberries, a huge assortment of truffles and even a delectable chocolate fondue for two, this locally owned and operated candy-land is dishing out the highest quality Belgian chocolate in all of its glorious forms. Stop in to meet the awesome ladies who built this business on their passion for gourmet chocolate and love of all things Va Beach, and try a free sample (or two) while you're there.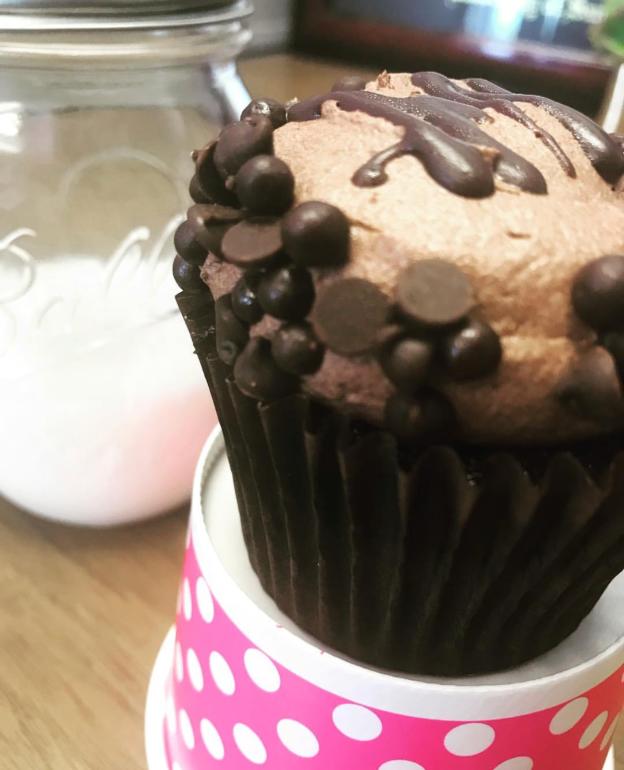 @jean_long814, Instagram
With made-from-scratch cupcakes like Death by Chocolate and Chocolate Xplosion, Twisted Sisters is a must-try for anyone who prefers to have their chocolate cake and eat it too. While you can stop into their shop, located about halfway between Town Center and the boardwalk, you may also be lucky enough to catch Twisted Sisters's owner, Tracy, driving around in her big, pink truck, delivering her handmade cupcakes to every corner of Virginia Beach.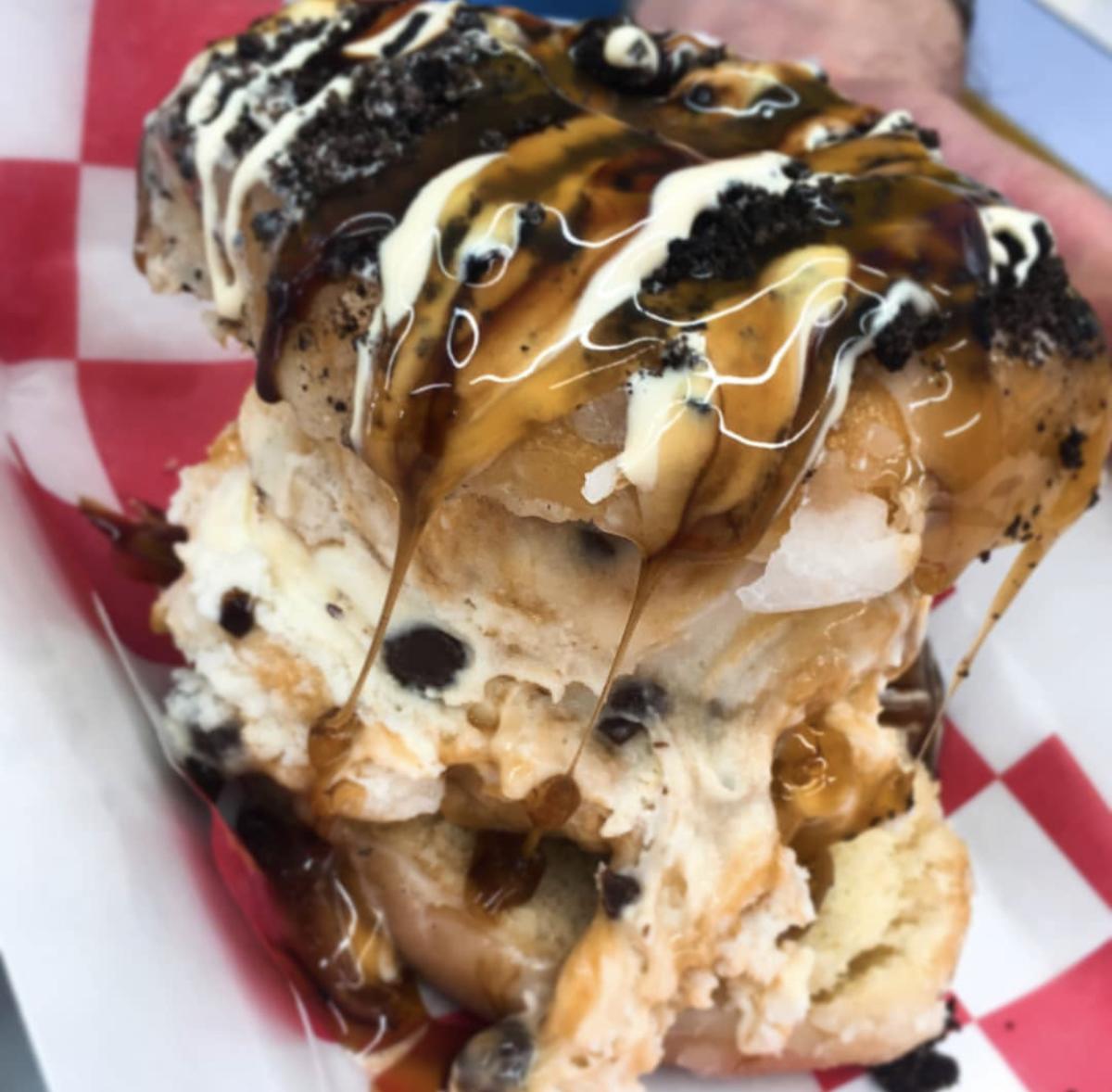 @amzhang, Instagram
Treat yourself to a tasty twofer at Creamwiched, located at the Virginia Beach oceanfront. Choose from a seemingly endless selection of ice cream flavors and fresh-baked cookies, brownies and more for a customizable ice cream sandwich that is worthy of any cheat day chow fest. Chocolate Ice Cream in between two brownies is a dream that can be turned into a reality here.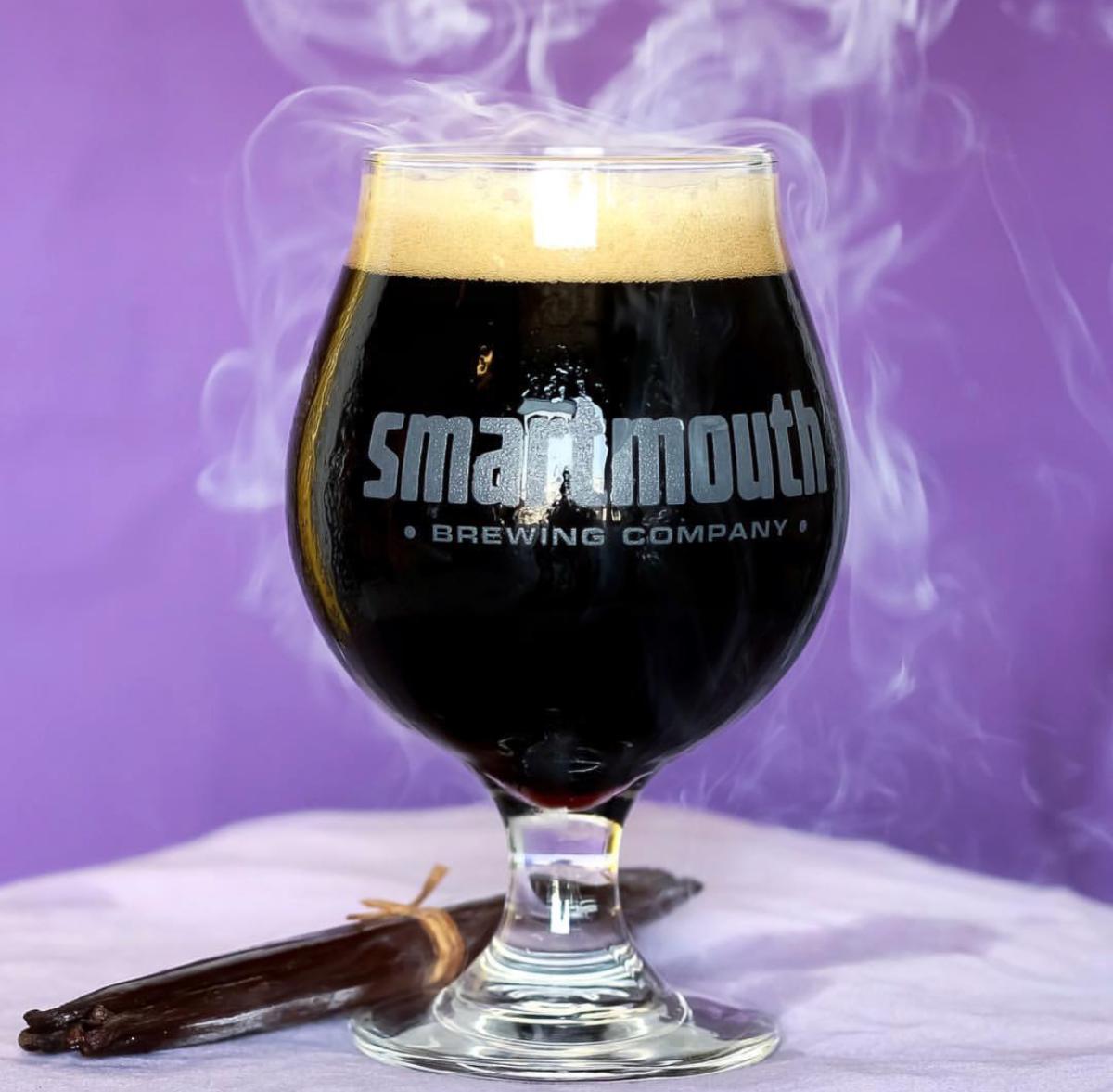 @smartmouthbeer, Instagram
This tasty porter gives off a toasted aroma that carries through to a light coffee and chocolatey taste with a pleasant vanilla finish. Starting in October, you can also dive into their fan-favorite Cow Catcher, which is a traditional milk stout that drinks smooth and creamy and finishes with the delicious bittersweet notes of, of course, chocolate.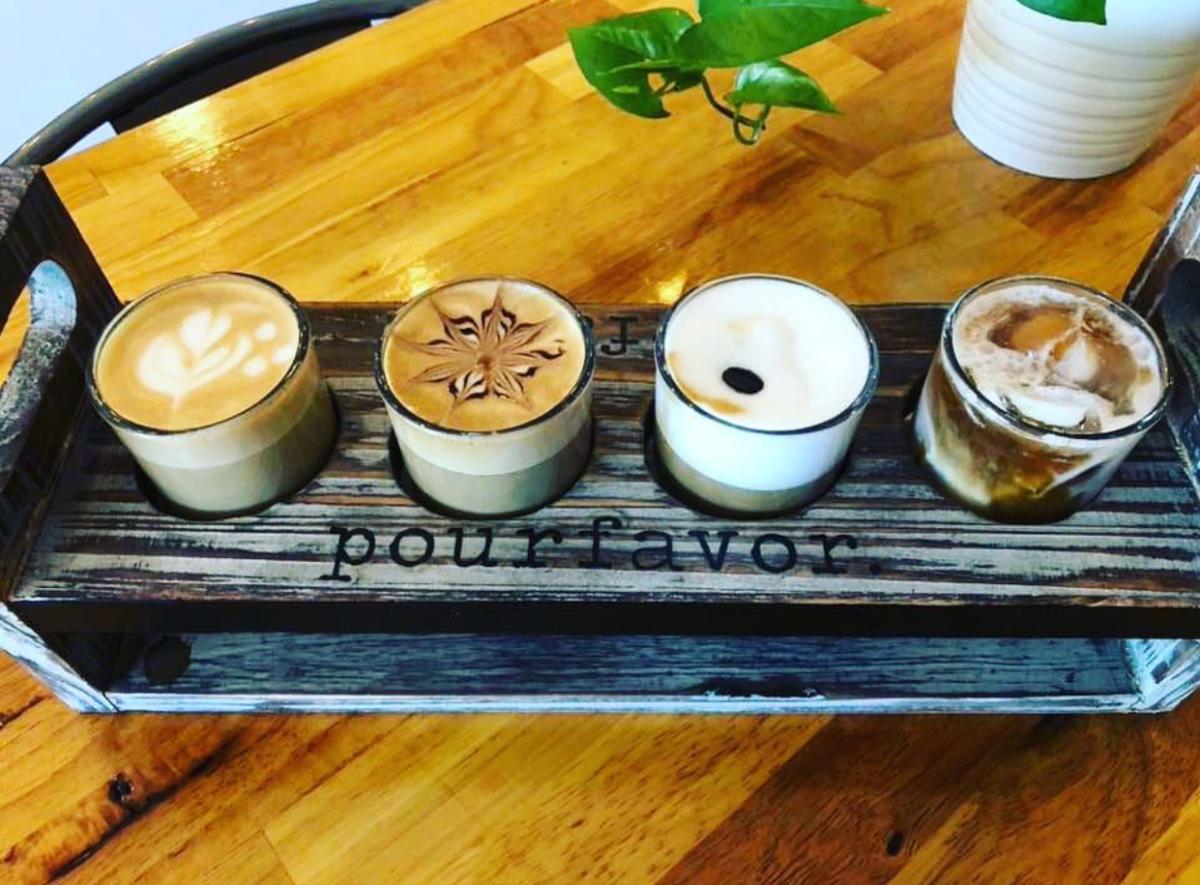 @pourfavorcoffee, Instagram
Located inland in Virginia Beach, Pour Favor Coffee Shop is serving out chocolatey coffee drinks that are almost too pretty to drink. Almost. While you can't really go wrong with any of their concoctions, it can be hard to settle in on just one. Luckily, with their coffee flight, you don't have to. Dive into a sampling of four of their creations like the latte, macchiato, mocha, and coco loco cold brew for the perfect pairings of coffee and chocolate that will be hard to put down.
Jody's Gourmet Popcorn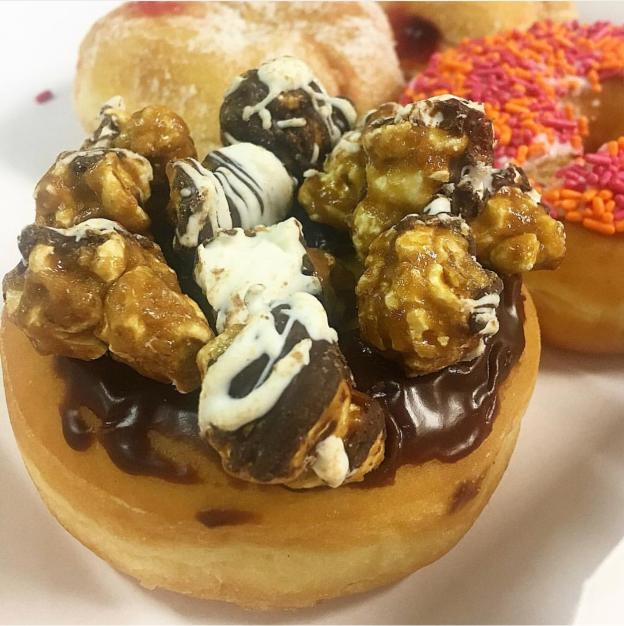 @jodysgourmet, Instagram
While local-favorite Jody's Popcorn gained notoriety with its impossible-to-stop-eating Recipe 53 Caramel Corn, the local pop-shop is making some magic happen in the chocolate department, too. Jody's delicious Chocolate Drizzle popcorn is the best place to start for the perfect combo of salty and sweet, but the Cloud 9 mix is our personal favorite. The combo of the aforementioned Recipe 53 Caramel Corn drizzled with dark and white chocolate will bring you to a state of chocolate Nirvana that you will never want to leave. Jody's is the perfect stop to add a little crunch to your tour de chocolate.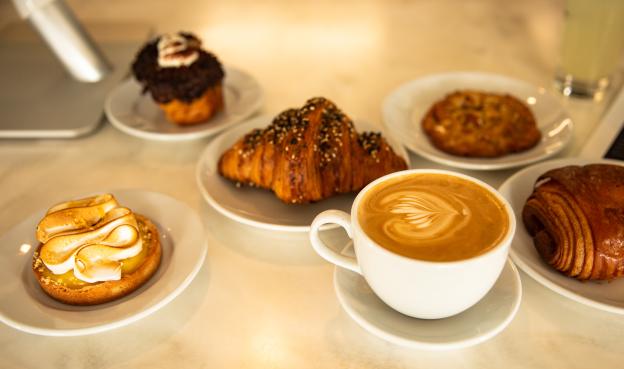 May's Parlor is a new bakery at the Oceanfront cranking out sweet and savory treats using locally-sourced dairy, meats, cheeses, and produce, whenever available. We're a huge fan of their croissants and any of their creative "cruffins," which come in both sweet and savory varieties. Don't leave without trying their Seasonal French Macarons, using fresh, local ingredients. May's serves Philly-based gourmet coffee, La Colombe, so you know you're in for a good cup which pairs perfectly with one of our favorite Mae's offerings, their flaky chocolate croissant.