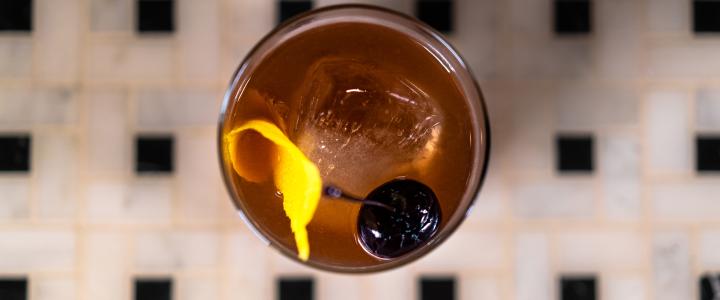 While our beer scene is hopping and our orange crushes are a must-try for every visitor, sometimes you just want to stick with a classic cocktail done right. From martinis to old fashioneds, we have you covered for a classic night of cocktails in Virginia Beach.
Mint Mojito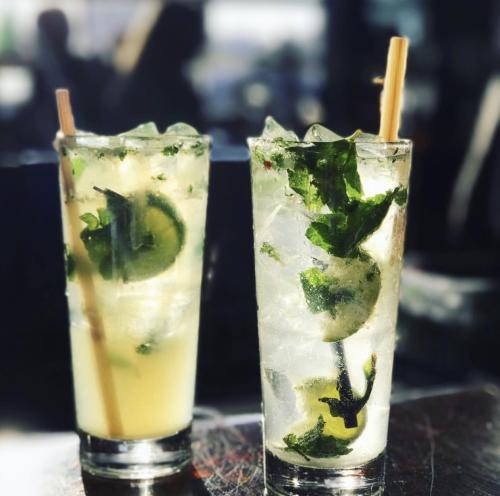 @hottunavb, Instagram
Hot Tuna is a local favorite with a delicious lineup of seafood and drinks that is matched only by their fun atmosphere. While they offer Happy Hour daily, we recommend trying them on Wednesday night for Tapas Night, with Happy Hour pricing extending to 9 pm and select tapas options you won't want to miss. For a taste of summertime any time of year, order one of their mint mojitos. You can't miss with The Original Hot Tuna Mojito. You can order this rum-based drink the classic way, with lime, mint, and sugarcane, or try it in strawberry, basil, coconut, dragonberry, and raspberry. They even have versions that feature bourbon and tequila, if rum isn't your libation of choice!
Manhattan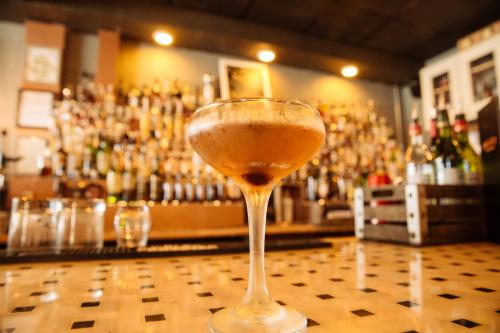 Repeal is a speakeasy-style eatery at the Oceanfront who carries a huge selection of bourbon and a burger menu that will rival any you've ever seen. While their build-your-own Old Fashioned is a must, sometimes we think you should switch up the usual here with the old fashioned's classy cousin, the Manhattan. You can choose your own whiskey, vermouth, bitters and garnish here, or have the expert bartenders build one for you, for a completely bespoke whiskey drinking experience.

Twist Martini and Associates
Happy Martini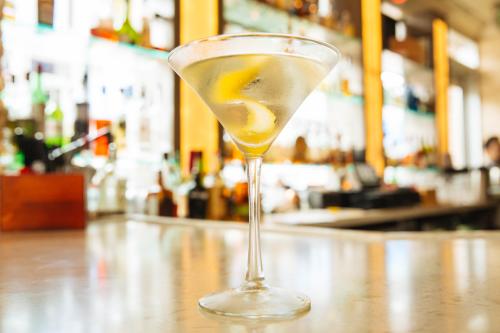 Twist is a classy modern joint at Town Center with expertly crafted cocktails and mouthwatering food. What more could you want? With the cool atmosphere and delicious martinis, this is a great spot to let out your inner secret agent - or a nice stop before a show at the nearby Sandler Center. With New Amsterdam gin, Contratto, Bianco, and house-made orange bitters, the Happy Martini is a refreshing take on the classic drink that delivers a fresh, juicy punch. 
Friends with Benefits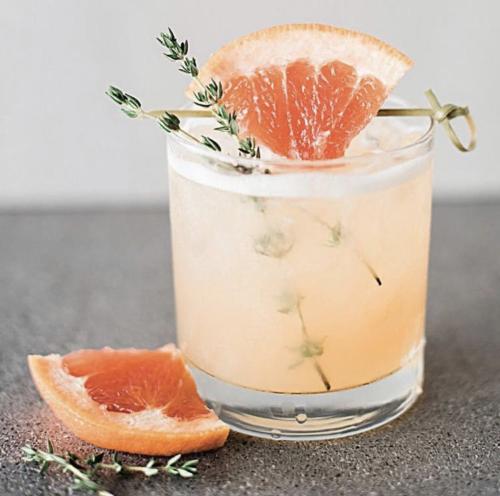 @vagrowler, Instagram
From the owners of the popular Virginia Beach bourbon joint, Whiskey Kitchen, comes Civil Libation, off of General Booth Boulevard. With communal seating, an eclectic American menu featuring locally sourced ingredients whenever possible, house-crafted cocktails and 8 craft beers on tap, this place is a locavore's delight. You can't go wrong with any of their stylish cocktails but for a delicious ode to a classic tequila drink, try their take on the Paloma.Friends with Benefits. With fresh limes and lemons, 1800 coconut tequila, grapefruit juice, and thyme agave syrup, this one is ridiculously easy to drink.
Smoked Old Fashioned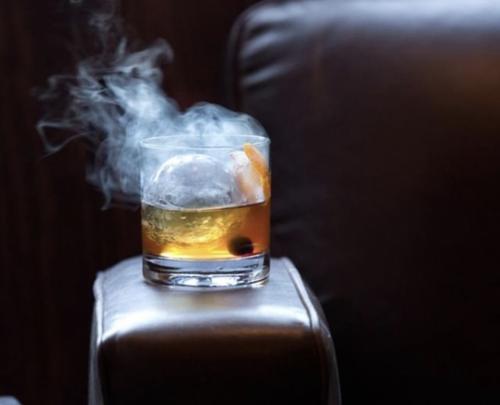 @thehuntroomvb, Instagram
For a nice night out at the Oceanfront, head to the Hunt Room at the newly-renovated Cavalier Hotel where you can enjoy your drinks fireside by the historic grand fireplace. You can choose from timeless cocktails like their Aperol Spritz or Boulevardier, but we think the vintage atmosphere pairs well with one of the most revered classics - the old fashioned. The Hunt Room's Smoked Old Fashioned, made with Old Cavalier whiskey, which is distilled on site at Tarnished Truth Distilling Company, and a mix of Angostura, orange and Peychaud's bitters, and sugar, then smoked to perfection. The sent of hickory and cherry wood smoke reach your nostrils before the glass even touches your lips, for a perfect whiskey drinking experience.\
Bloody Mary Flight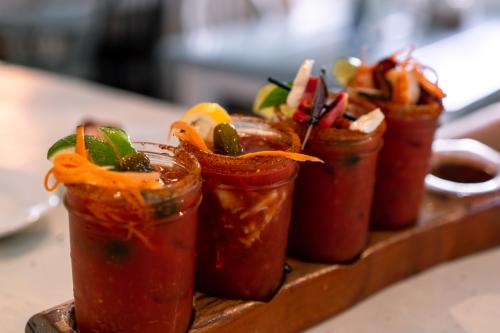 The Bloody Mary is the king of all morning cocktails, and there's no shortage of great spots in Virginia Beach to find a great one. In the Chesapeake Bay area, Simple Eats maintains a locally-sourced philosophy, with mouth-watering options for breakfast, lunch and dinner. With delicious ingredients that are as fresh as they get, both of these farm-to-table eateries are as good for the body as they are for the belly. While it can be hard to choose which bloody you want here the great news is, with their Bloody Mary Flight, you don't have to. The Flight comes with four Bloody Marys, that you can drink yourself, or share a couple with friends.