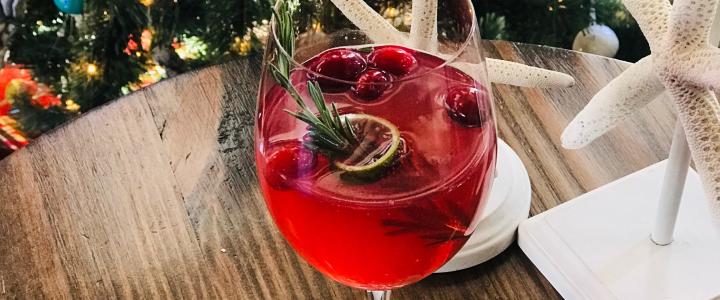 What better way to get in the holiday spirit this season than by sampling some holiday spirits this winter? From Town Center to the Oceanfront, and everywhere in between, we have some seasonal cocktails in Virginia Beach that will have you feeling merry and bright in no time. Here are a few of our favorite drinks with which to toast to a happy and healthy holiday season in Virginia Beach.
The Mistletoe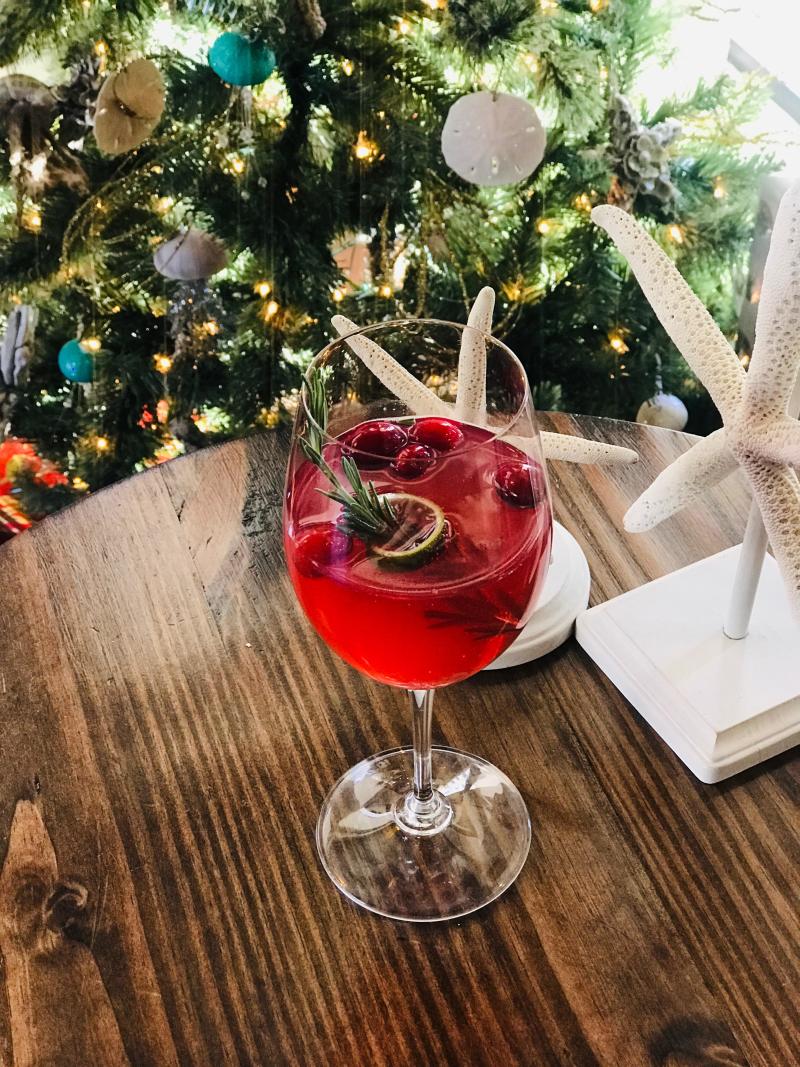 Quickly becoming one of our favorite new spots for a round of cocktails, it's no surprise that The Atlantic on Pacific has a Christmas concoction that you won't want to miss. The Mistletoe is a refreshing mix of Domaine De Canton Ginger Liquor, cranberry juice, absolut Mandarin, St. Germain Elderflower Liqueur, and is topped with sparkling wine, rosemary, cranberries and orange rind. It may not be actual mistletoe, but it may have the same effect once you try it.
Holiday Mule


Waterman's bartender, Sommer Telford, crafted the Holiday Mule with the Christmas spirit in mind. The Holiday Mule is made with vodka, cranberry juice, fresh squeezed lime, and ginger beer. The cranberry and locally grown Rosemary garnishes reminded Sommer of holly berries and Christmas tree branches. This refreshing drink is a fun, festive spin on the traditional Mule and pairs perfectly with a warm fire and a twinkling tree.
Chix Winter White Sangria


Lindsey Presta, Chix's General Manager, created the Chix Winter White Sangria for the perfect seaside christmas drink. Made with Pinot Grigio, apricot brandy, fresh rosemary, cranberries, Granny Smith apples, and cinnamon sticks, it smells as good as it tastes. This cocktail will have you dreaming of a White Christmas after the first sip.
Cranberry Margarita

 
Located within the Holiday Inn Virginia Beach Oceanside, Hemingway's and Bar Pilar's name celebrates Ernest Hemingway as a well-known novelist who had a thirst for adventure, great food and enjoyable drinks and his famous 38-foot fishing boat "Pilar," which inspired some of the world's greatest novels. In that same spirit of adventure comes the Cranberry Margarita, from the creative mind of Restaurant Manager, Larry Marshall. With tequila, fresh lime juice, cranberry juice, triple sec, and garnished with a lime wedge, candy cane and sugar rim, this cocktail is the perfect mix of seaside and yuletide.
"Slay" Bells


 
Located within Anderson's Garden Center, fresh ingredients are key to achieving a good jingle on a Sage Kitchen original. And it doesn't take Rudolf to appreciate the nose on this salute to Christmas. With Botanist gin, fresh-pressed beet lemon and ginger juices, agave, and a sprig of Anderson's greenhouse-grown rosemary,  this bright, cheerful and delicious tongue tingler is destined to be a new holiday favorite. Cheers!