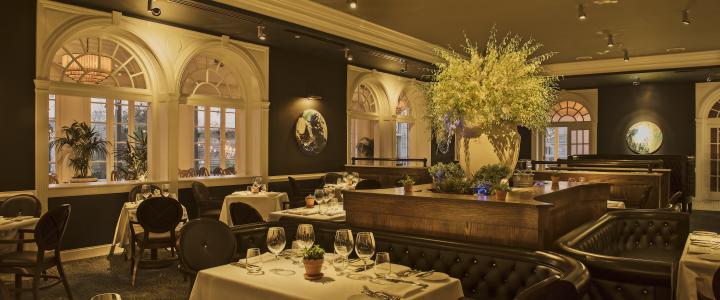 We're a vibrant coastal city. Throughout our seven unique districts, there's always something new to try - especially when it comes to our food. While our location along the East Coast and the Chesapeake Bay makes seafood a staple of Va Beach cuisine, we're more than fish tacos and crab cakes. Our food scene is constantly pushing what it means to dine like a local, and we're loving every minute of it. If you've been before, you've probably tried many of our local favorites (if you haven't, you need to) but we always have room for more Virginia Beach staples. Here's some of our favorite new places that you need to try, whether you're a Va Beach regular or visiting for the first time.
Themed like the traditional tiki bars that were all the rage in the 50s and 60s, Auntie's Tiki Bar & Restaurant is serving up exotic drinks and Filipino and Hawaiian-inspired cuisine.  Start off with one of their amazing craft cocktails like the Cool Running, a frozen blended cocktail with vodka, banana rum, orange liqueur, house-made banana syrup, orange juice and lime, garnished with a dolphin-shaped banana, and of course, an umbrella. And for the more daring drinker, the Instagram-worthy flaming Scorpion Bowl cocktail is a must-try. Their menu features authentic foods like lumpia, Spam musubi and dishes made with ube, a purple yam native to the Philippines. Our favorite dish is the popular ube-infused waffles and ice cream drizzled with ube syrup. With its banana leaf wallpaper adorned walls, it is the perfect escape to end your day the island way.
Jorgio's Bistro, a local Argentinean restaurant is serving up authentic, expertly-prepared skirt steak sandwiches and traditional empanadas. If you've never had asado, which is essentially Argentinian barbecue, do yourself a favor and give Jorgio's a try now.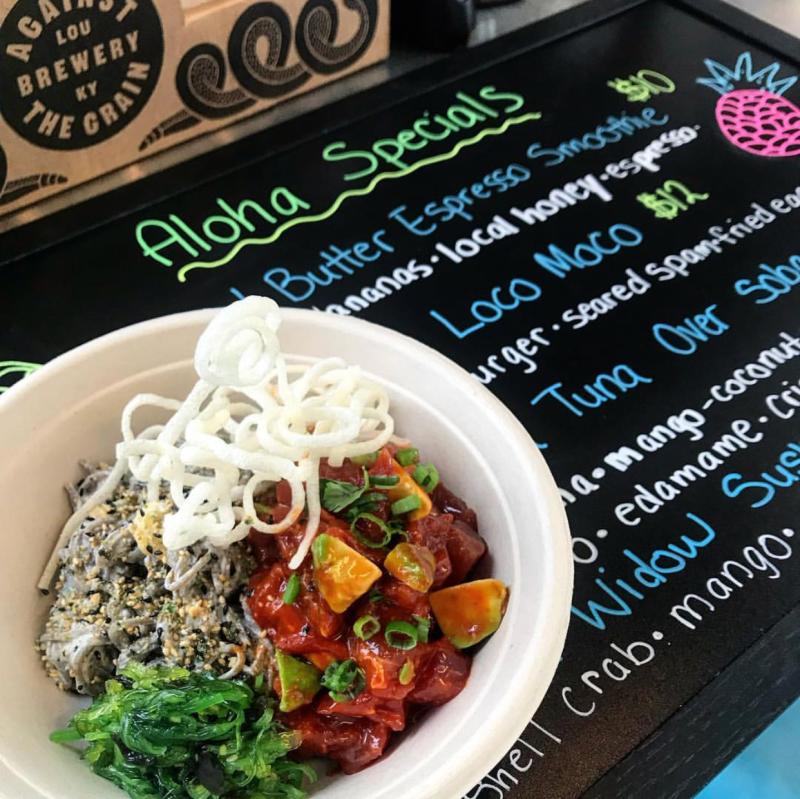 For more laid-back, Hawaiian vibes that will have your taste buds singing, stop in or ride your beach cruiser through the pick-up window of Aloha Snacks at the Virginia Beach Oceanfront. This place offers a fast casual dining experience through the lens of a James Beard Foundation-recognized chef, Jesse Wykle, who left fine dining because he wanted to wear Hawaiian shirts to work. We're big on the Hawaiian Cowboy burger topped with pineapple and crispy spam, and any of the poke bowls. But whatever you order, don't leave without a side of their Clockwise Fries with Wam and Huli-Huli dipping sauce, or the malasadas which are Portuguese donuts filled with either a chocolate, pineapple or coconut haupia custard-like sauce.
Virginia Beach is home to the 9th largest Filipino population in the United States, and Renee's is celebrating that heritage with a menu of Filipino classics like sisig and ox-tail, done to perfection. Located in the Redmill Commons in Inland Va Beach, Renee's will also offer a traditional Filipino brunch called a boodle fight, a feast served on banana leaves eaten with bare hands, every Sunday.

@bobosfinechicken, Instagram
Bobo's is one of many new additions to Shore Drive in the Chesapeake Bay District, and you won't to miss this fried chicken and biscuit joint. Operating out of what used to be a beloved family-run local seafood spot for over 70 years, Bobo's is keeping the familial tradition alive with a fried chicken recipe three generations in the making. The process takes two days from start to finish, and the effort shines through in every bite.

@el.pico.de.oro, Instagram
Located in the Inland area of Virginia Beach, El Pico de Oro delivers authentic flavors of Peru with their rotisserie chicken, fried rice and plantains. The mouthwatering meats are marinated for 24-48 and use a spice blend that we still haven't quite figured out, but we can't get enough. Whether you've tried Peruvian cuisine or not, you'll want to give this place a try.
Hidden within the Marina Shores Shoppes in Chesapeake Bay District, Ballyhoo's is serving mostly fresh seafood and pub fare in their new space, which includes a 2,200 square-foot open air dining area. This leads down to Ballyhoos' park, with cornhole, lawn games, picnic tables and a gazebo, making this much more than your typical sit-down restaurant. The outdoor space is pet friendly, as well, so bring the pup and make a day of it.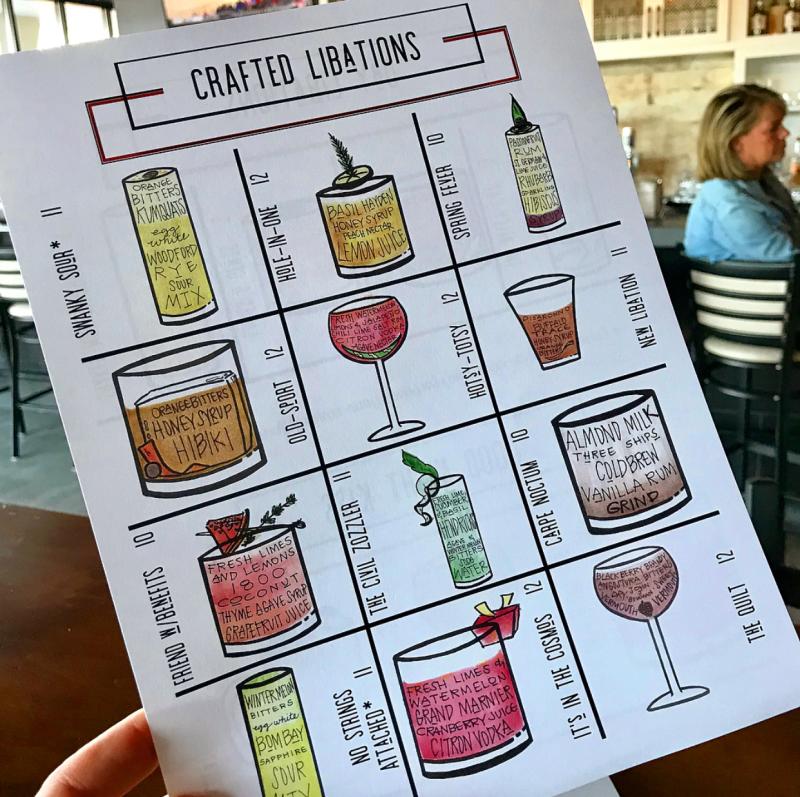 From the owners of the popular Virginia Beach bourbon joint, Whiskey Kitchen, comes Civil Libation, off of General Booth Boulevard. With communal seating, an eclectic American menu featuring locally sourced ingredients whenever possible, house-crafted cocktails and 8 craft beers on tap, this place is a locavore's delight. You can't go wrong with any of their stylish cocktails but we can't get enough of the Carpe Noctum, a local take on a White Russian with Three Ships Cold Brew Coffee with vanilla rum and almond milk.
While Crazy Crab might sound like your typical beach town seafood dive, this one comes with a crazy twist. While it is serving up seafood classics like crab legs, shrimp, and clams, their style is a mix between Chinese food and Cajun cuisine. While die-hards of the traditional Old Bay-style crab boils may be pleasantly surprised, this is something that you definitely need to try for yourself.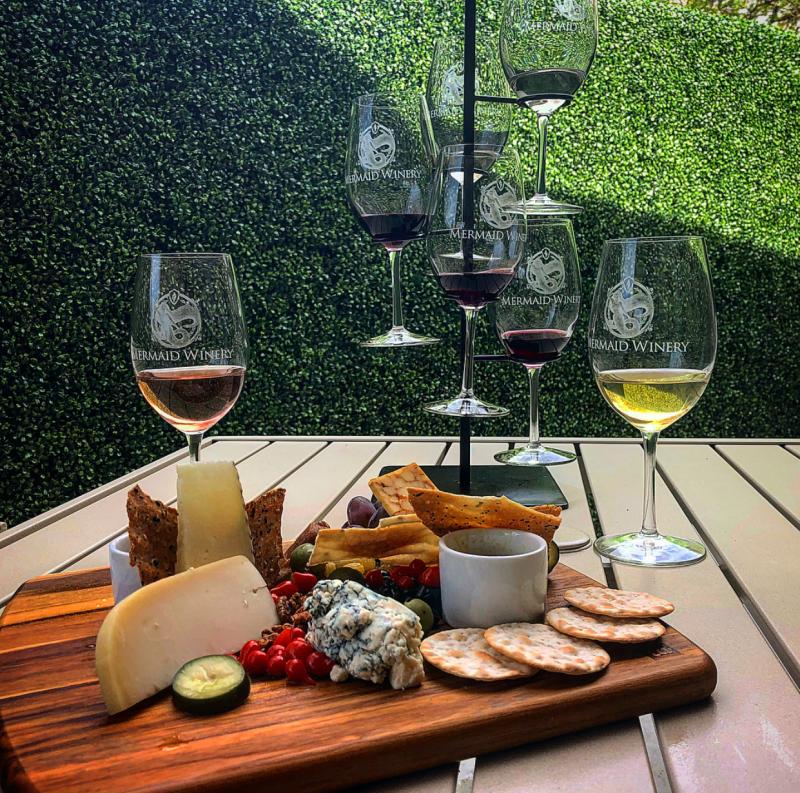 Mermaid Winery, on Shore Drive, is the first urban winery in the state of Virginia, with their grapes sourced from premier vineyards in Virginia and California. They also have over 800 wines from around the world that you can taste, too. While the wine might be what brings you in the door, the food here is a must. After your tasting, grab a table outside on their patio, and dig into some local oysters with their seasonal mignonette for a starter.
The Atlantic on Pacific

@theatlanticvb, Instagram
This place comes from the owners of another Virginia Beach mainstay, Eurasia. The Atlantic on Pacific, which is only a little over a mile from its sister restaurant at the Virginia Beach Oceanfront,  offers a menu of small plates, mainly focused on the local seafood bounty. The upscale oyster and raw bar is the star of the show here, as well as the list of wines they have to pair expertly with the salty-sweet bivalves. Paired with their extensive collection of bubblies and a menu of cocktails crafted with house shrubs and their own homemade bitters, this place has everything any die-hard foodie could want.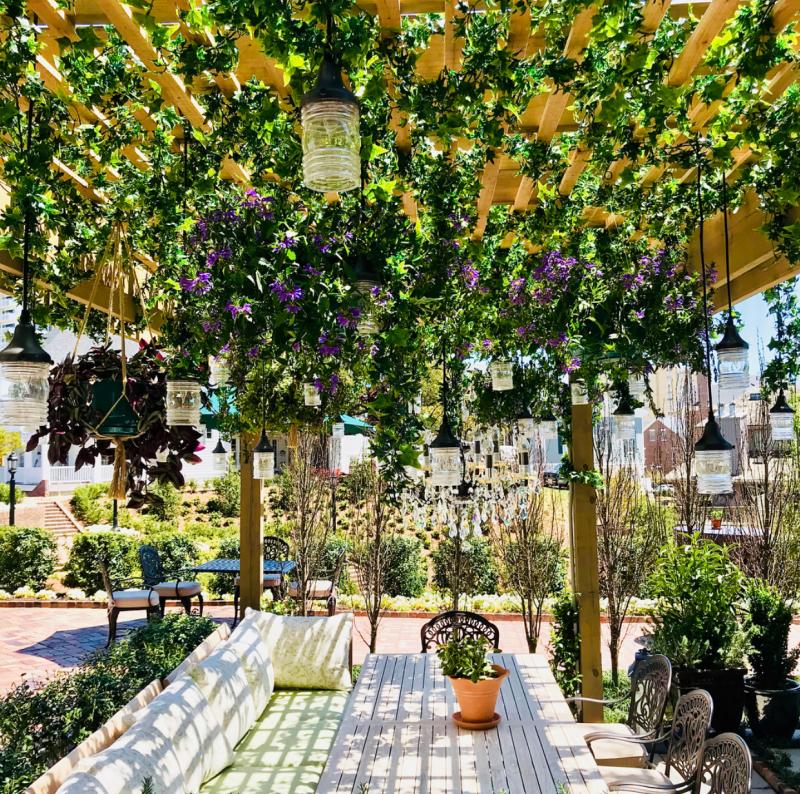 Whether staying at the Oceanfront's newly-restored Cavalier Hotel or not, don't miss out an evening dining at Becca, the hotel's modern farm to fork restaurant offering decadent American fare crafted from the freshest local ingredients. In fact, many of Becca's ingredients are grown in their on-site garden, which also features a grand stone fireplace and views of the Atlantic Ocean, making for a spectacular outdoor dining experience. While Becca is an entirely new addition, the name is a nod to the namesake for the hotel's original signature restaurant, Pocahontas, who changed her name to Rebecca when she converted to Christianity.